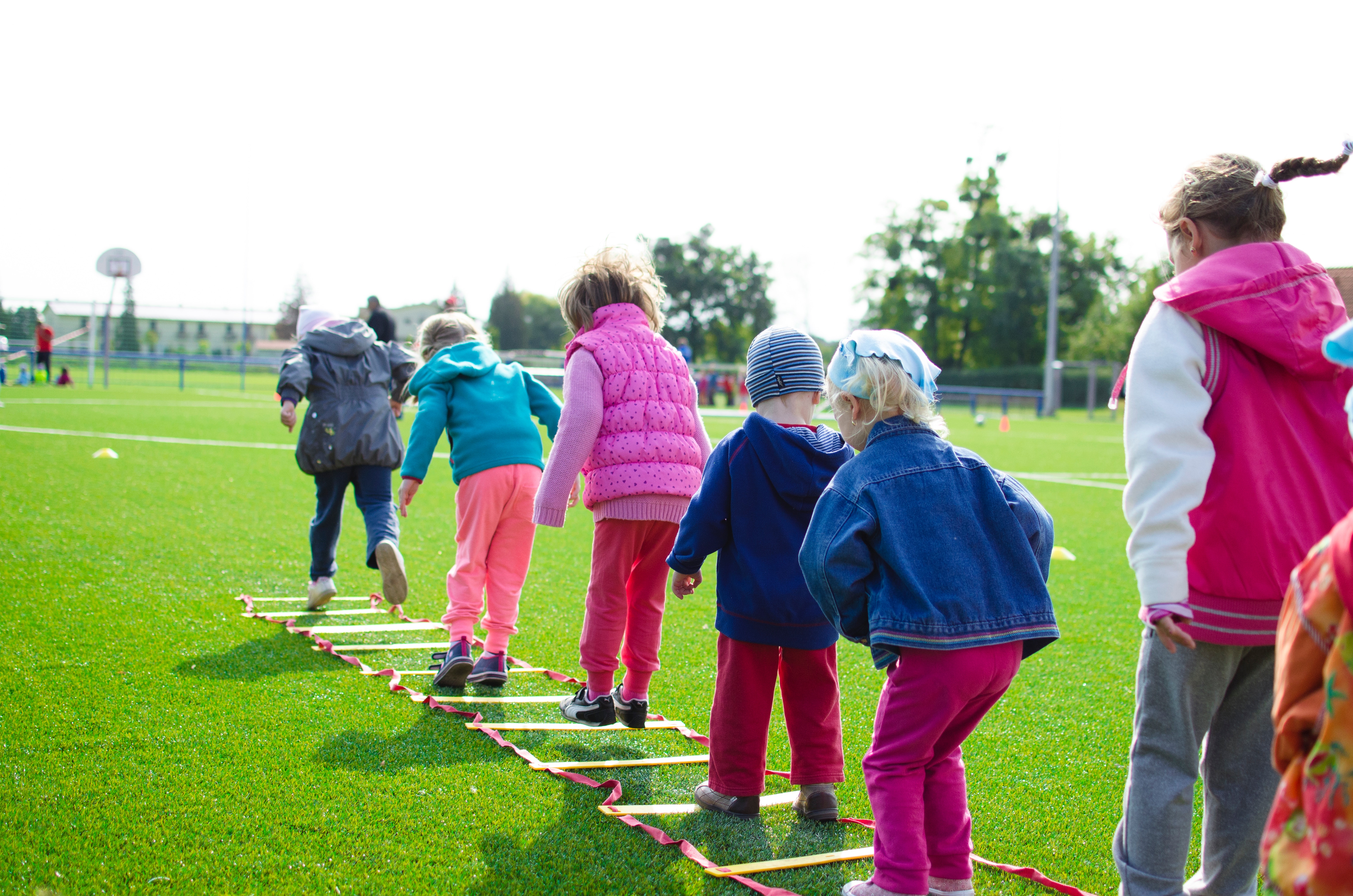 For healthy growth and development, it is essential that your preschool child is physically active every day.
Children learn basic motor skills through exercise such as walking, jumping and running and these are all important to their physical development.
By developing their ability to engage in moderate to vigorous intensity activities, your child will increase their endurance as well as cardiovascular and muscle strength.
The National Association for Sport and Physical Education (NASPE) recommends that 'at least 60 minutes' of your child's day should be spent on structured physical activity.
So, to help keep your preschooler active, we've compiled a list of 7 fun exercises to try with your child. Why not try and spend a week testing out each activity and after 7 days ask your preschooler which exercise they enjoyed most?
1. Hop, Skip and Jump:
Scatter some colored paper plates either in the garden or in a large, safe room away from any furniture. Assign either hopping, skipping or jumping to each colored plate and encourage your preschooler to find the best path from one side of the space to the next. This game is not only easy to set up but can be tweaked to incorporate new exercises such as stretching once your child's confidence grows.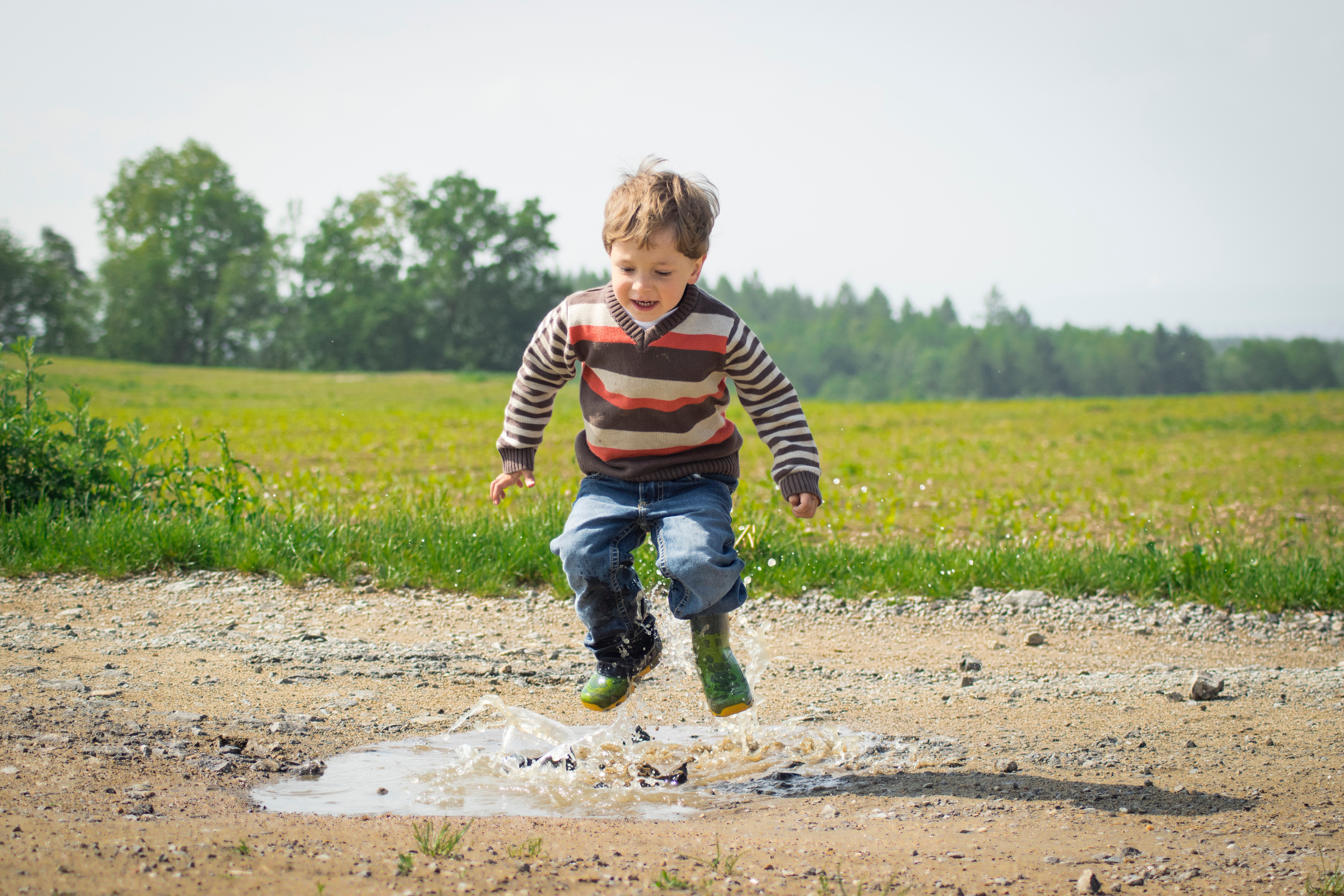 2. Paper Basket Ball:
Recycle old flyers, junk mail and newspapers with this game to test your child's hand-eye coordination. Place a large bin or basket at one end of the room or in the yard and scrunch up any old papers into a tight ball. It's then up to your child to stand back and try to throw as many of their paper balls into the bin as possible – how many slam dunks can they get?
Bonus Tip: Playing outside? Click here to read 7 of our essential sun safety tips.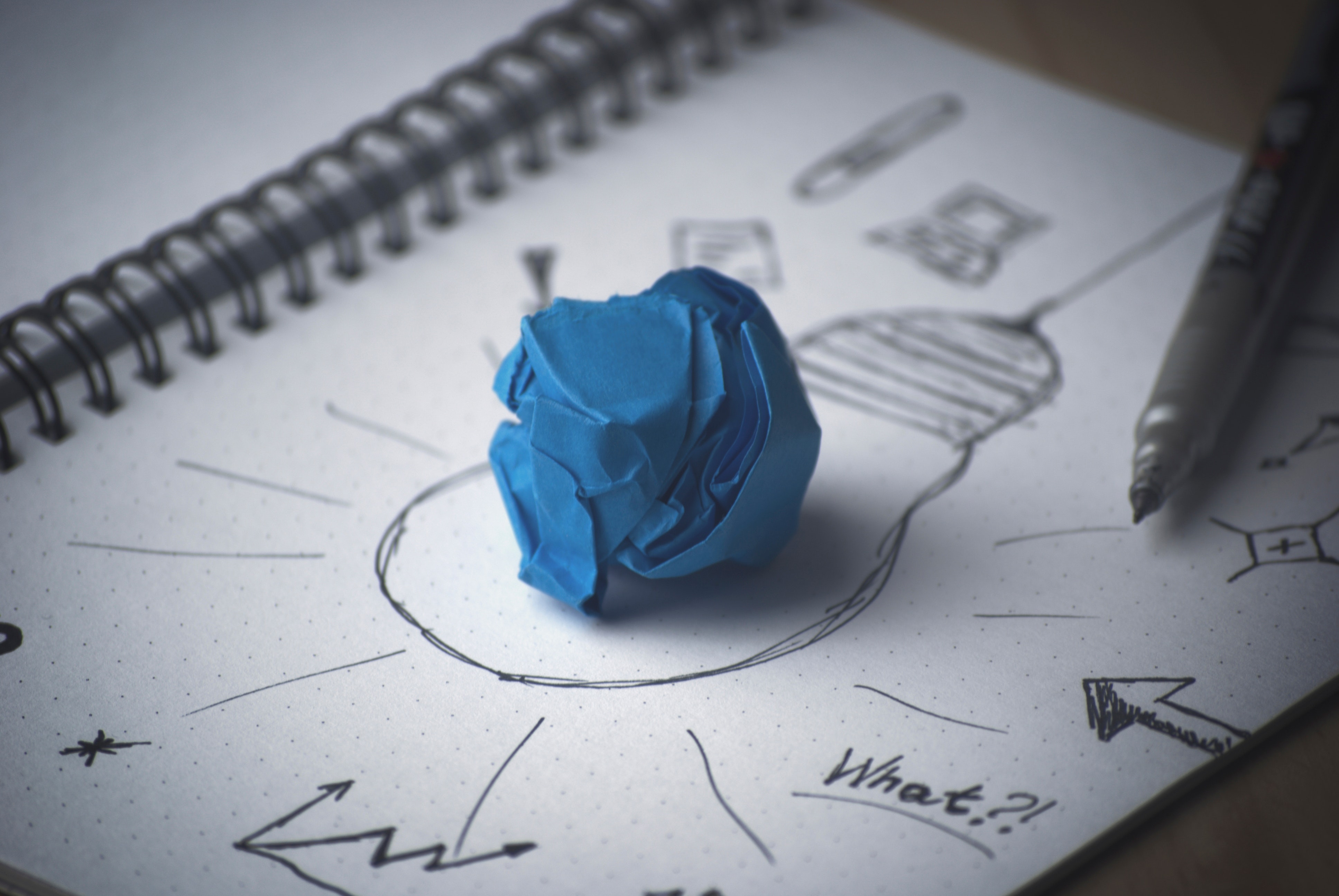 3. Outdoor Tic-Tac-Toe:
This fun twist on a classic game should provide your preschooler with hours of entertainment. Take your child outside and set them a task to collect and hunt down as many twigs, sticks driftwood and pebbles or stones as possible – make sure to set a timer. Then, arrange your sticks to create a grid and play tic-tac-toe using pebbles for Os and smaller twigs arrange to look like Xs. This activity is great for outdoor picnics or camping trips.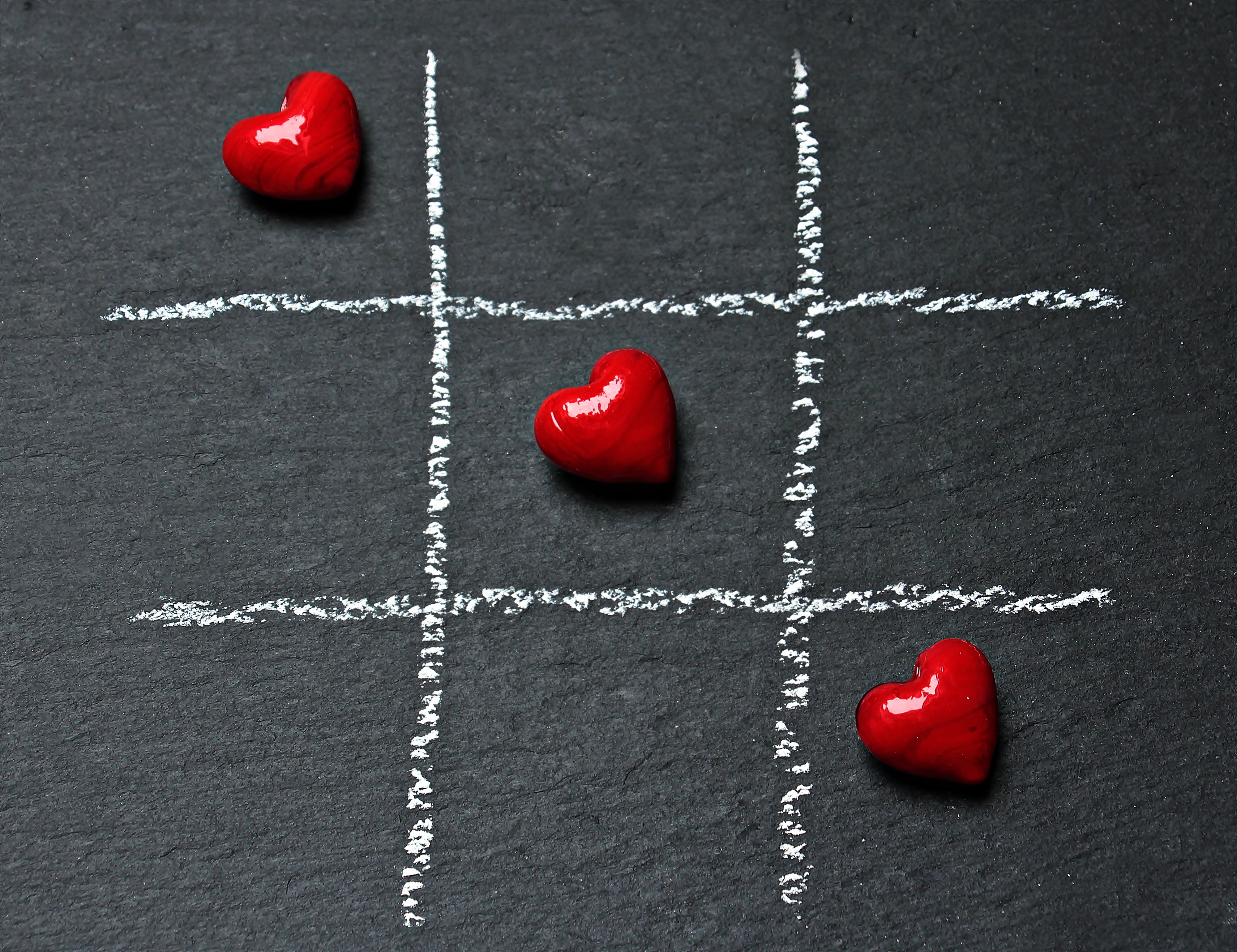 4. Swimming Pool Scrabble:
If you've got a pool in your backyard or know someone who does then this easy to play game always makes a splash on a hot day. Cut up a number of sponges to make tiles and write letters of the alphabet on each. Throw these tiles into the pool and encourage your child to swim after the letters that make their name or a word of the day. This activity provides a fun way to improve your child's swimming technique as well as their spelling.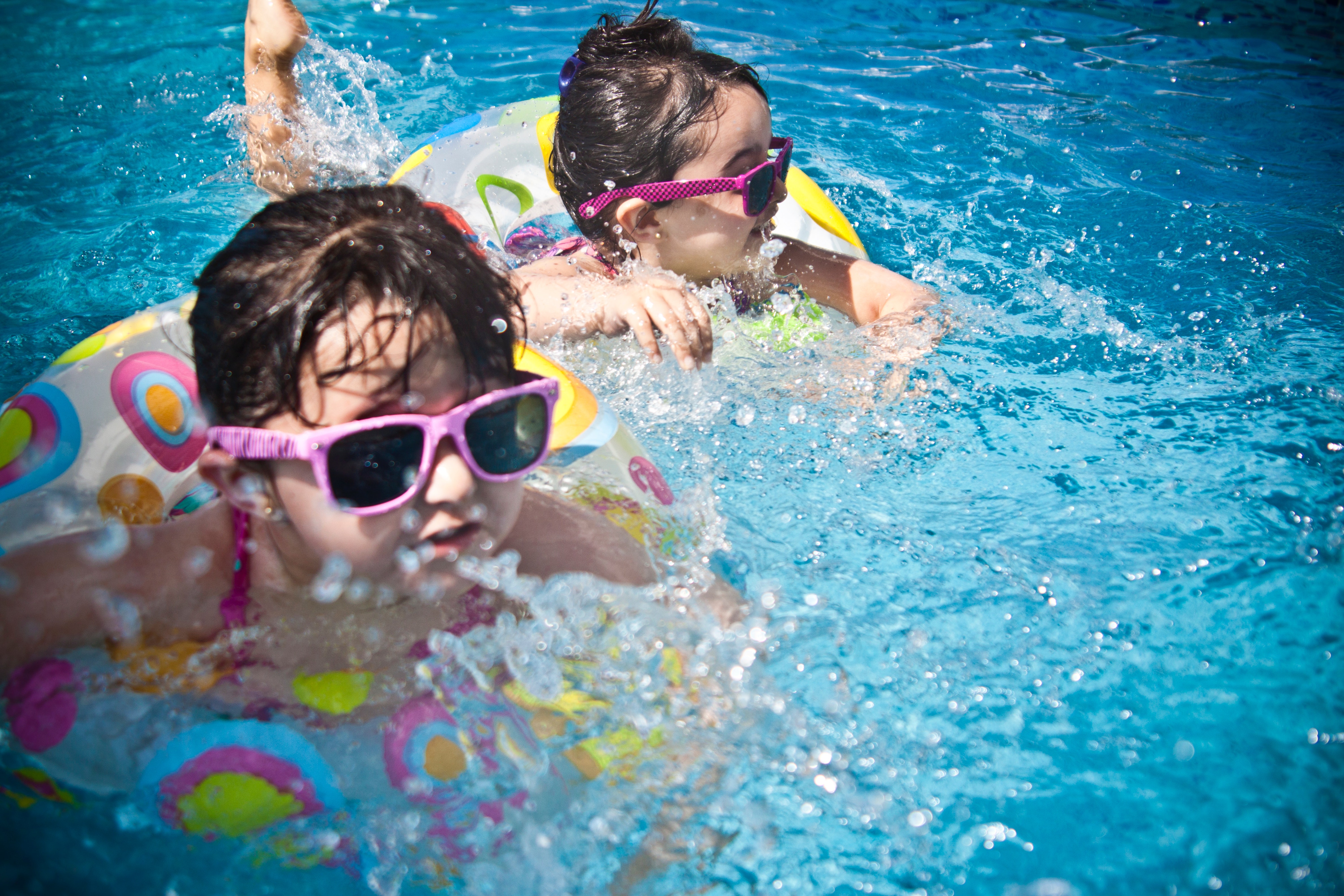 5. Sleeping Giants:
Stimulate your child's imagination with this pretend play activity. Explain to your child that they must pretend to be giants who like to jump. When you shout 'sleeping giants!' they must stop and lay very still on the floor until you say 'walking giants!' when they can jump again. Other motor skills such as crawling, marching or hopping can also be swapped in.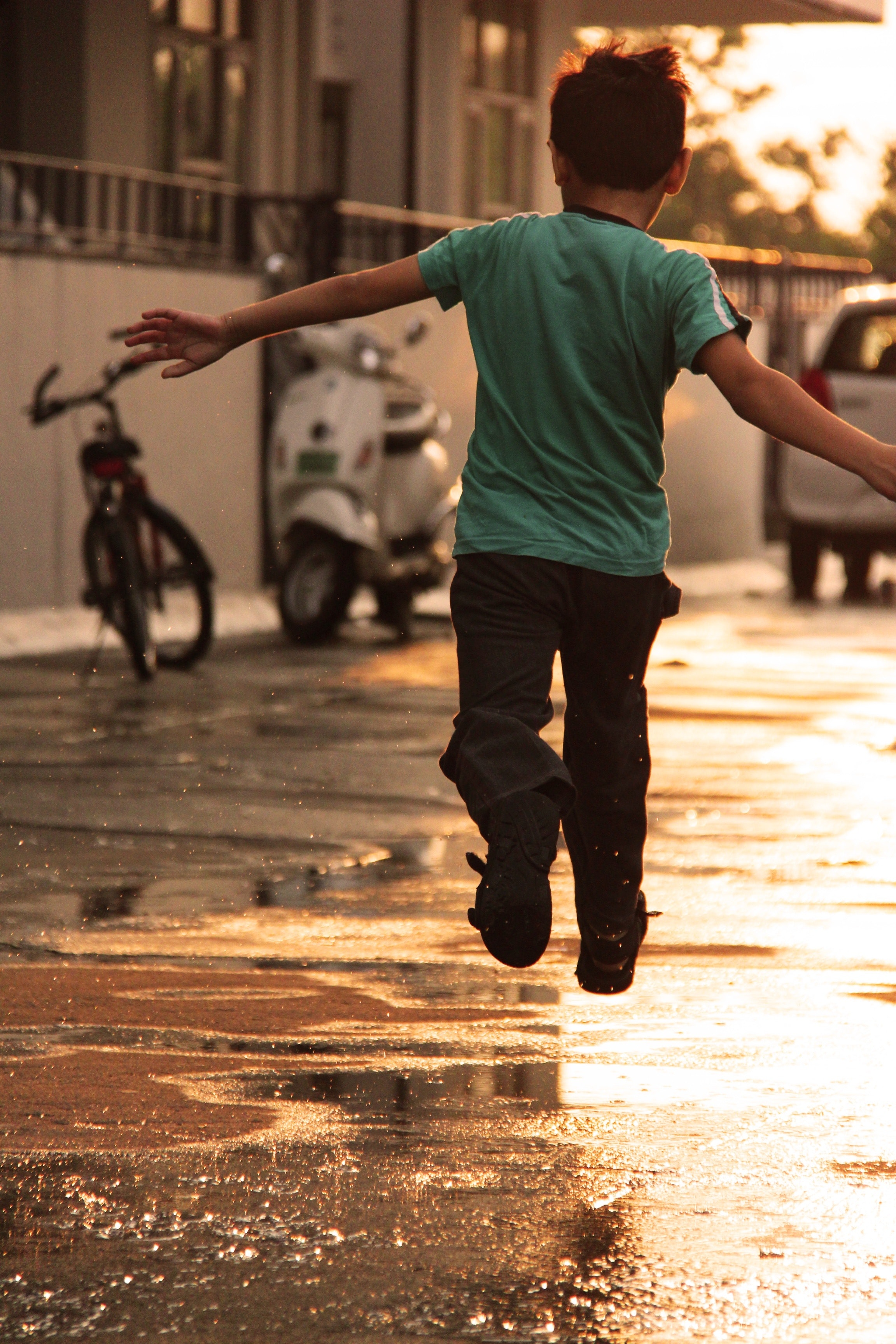 6. Trike Car Wash:
Does your preschooler love playing on their tricycle? After a long day of cycling, take advantage of a hot summer's day by setting up their very own 'Trike Wash'. Your child will love using colorful sponges and a bucket of soapy water to clean down their favorite mode of transportation. You can even invite your child's friends over to make their very own drive-through washing service.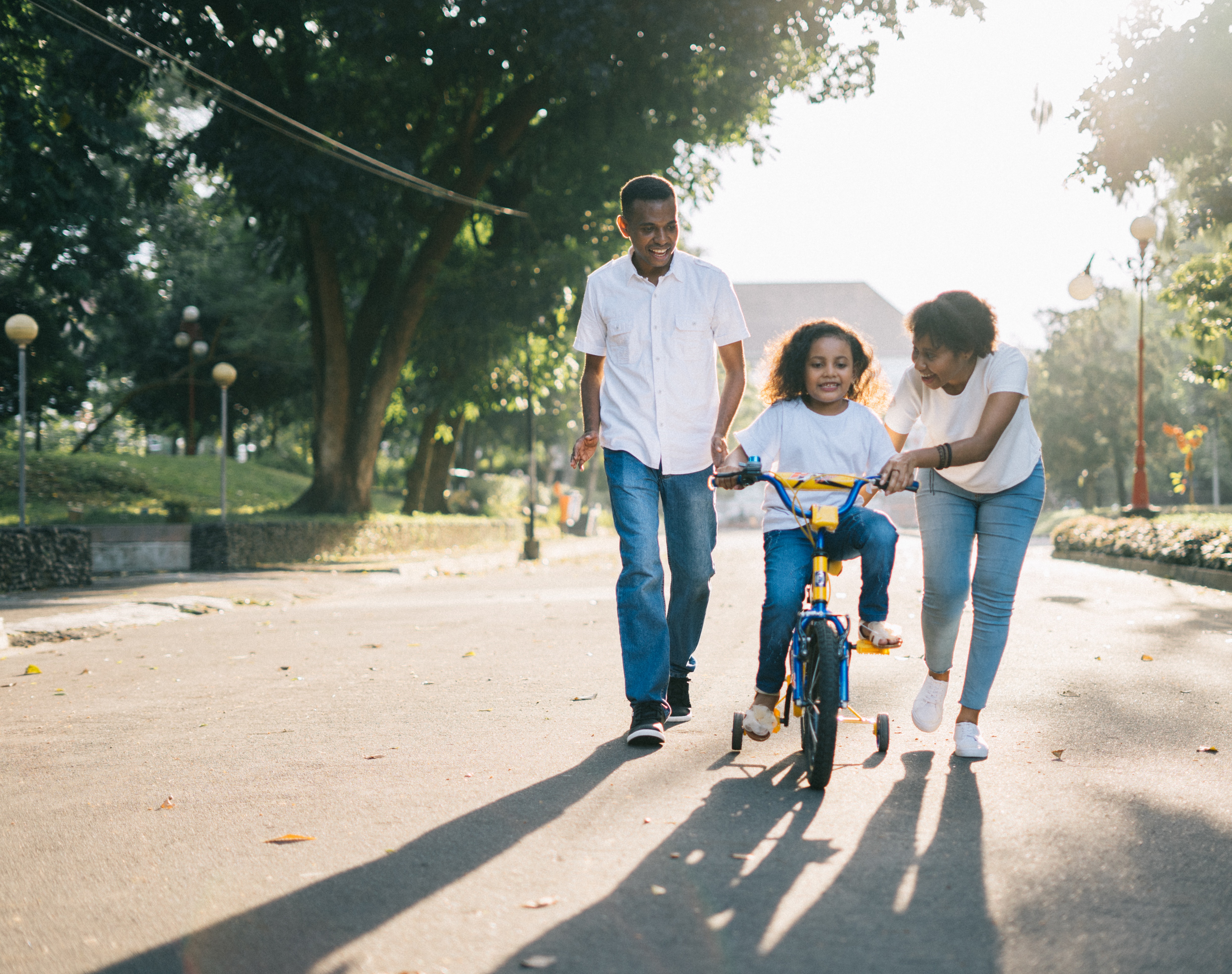 7. Summer Scavenger Hunt:
Make your very own list of 'treasures' for your child to find either around the house or out and about. Include exciting sights such as animals and plants and hide something special such as a new book or toy to make their hunt worthwhile. You can make your hunt alphabet themed or incorporate simple math problems as a way of introducing even more learning opportunities.
Bonus Tip: A great place to try this activity in the Bay Area would be Orange Memorial Park.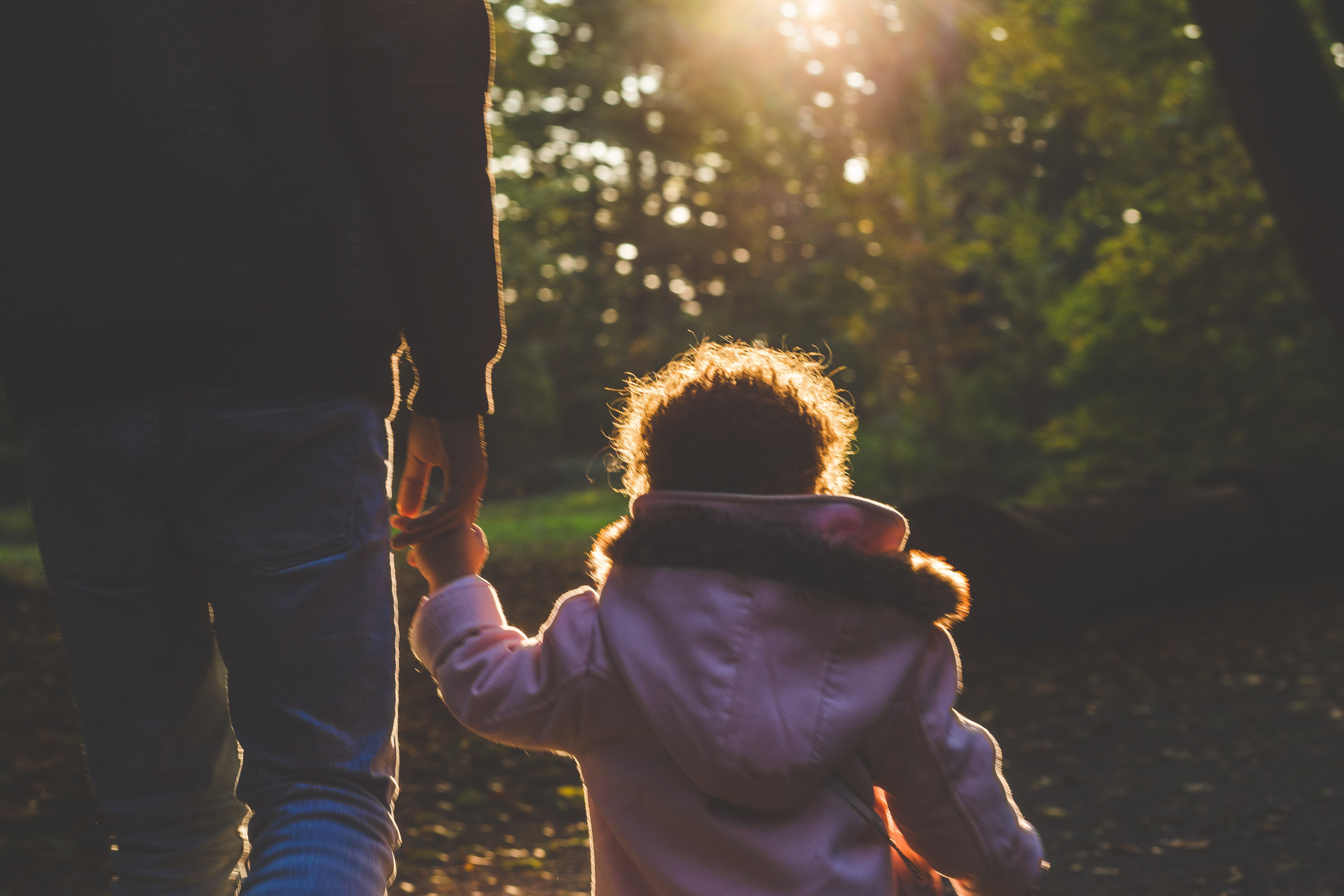 The Kids Konnect play-based curriculum at our Pacifica, San Mateo and Oakland preschools is geared towards filling your child's day with activities.
For more ideas to try with your preschooler this summer click here.
What are some your favorite activities to keep your preschooler active? Let us know in the comments below.