School Director

Ms. Stephanie

Status

Open for Fall 2022 enrollments

Opening Days

Mon - Fri

Teacher Ratio

1:3

Age Range

4m - 6yr

Opening Hours

7am - 6pm

Outdoor Area

Yes

Total Places for Children

45

When Closed

Public Holidays + 3 professional training days
Everyone is welcome at Kids Konnect
Welcome to Kids Konnect Redwood City!
At Kids Konnect, our unique and welcoming environment is a place for your infant, toddler, preschool or pre-kindergarten child to experience the world around them in a fun, stimulating and engaging way. STEAM subjects (science, technology, arts, engineering and math) are at the heart of our play-based curriculum, ensuring your child gets the start they deserve.
Virtual tour
Kids Konnect Preschool in Redwood City is a preschool for children aged 4 months - 6 years. Learn more about our preschool with this virtual tour. Go on, click play.
Interested in joining us?
Book a Tour
Award winning childcare in Redwood City
Our friendly preschool staff practice intentional teaching. If your child is wild about butterflies one week and dinosaurs the next, then we'll take those interests to guide curriculum. This approach makes learning engaging and fun.
We're open every weekday from 7am - 6pm and with various tuition options, we will be able to help build a care plan ensuring your family comes first.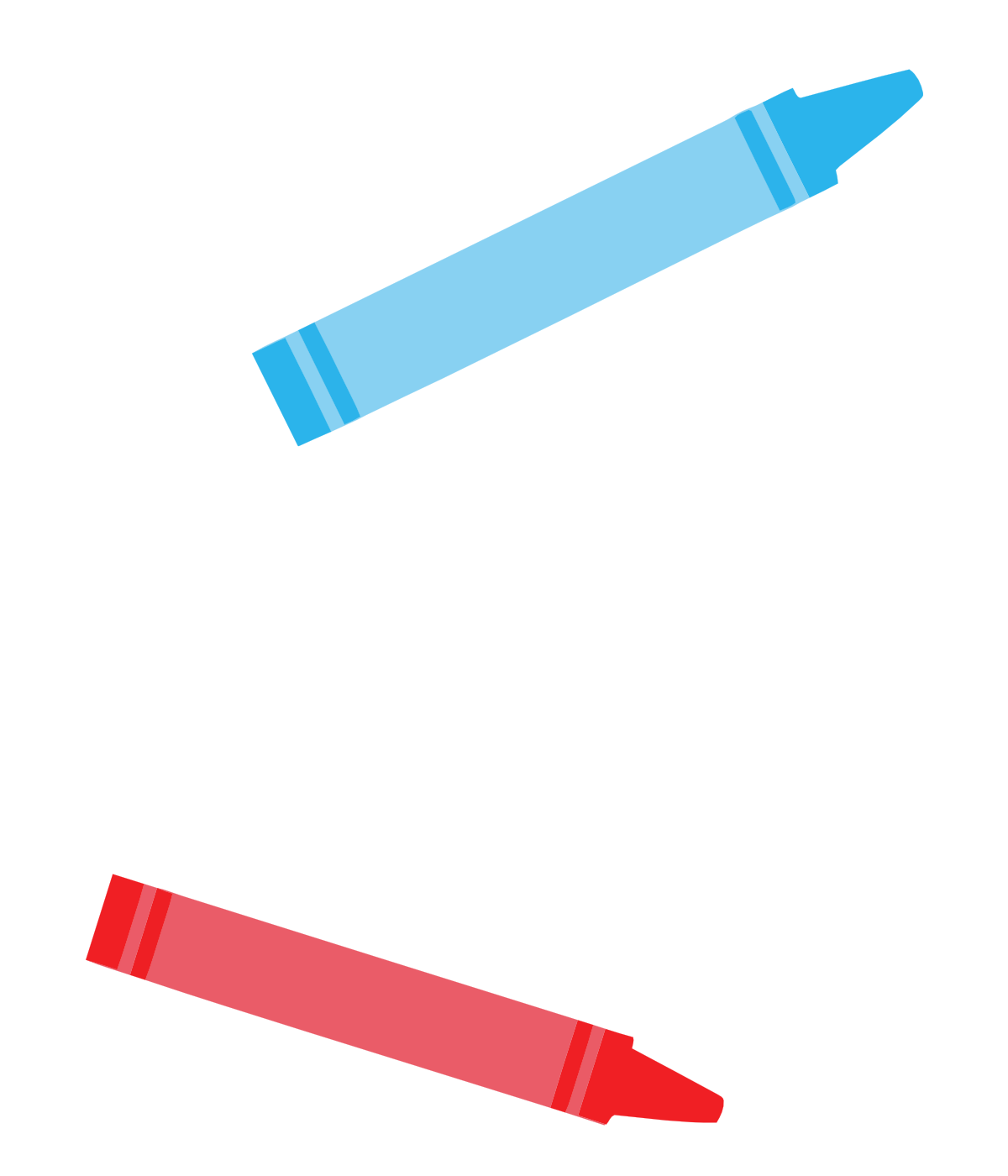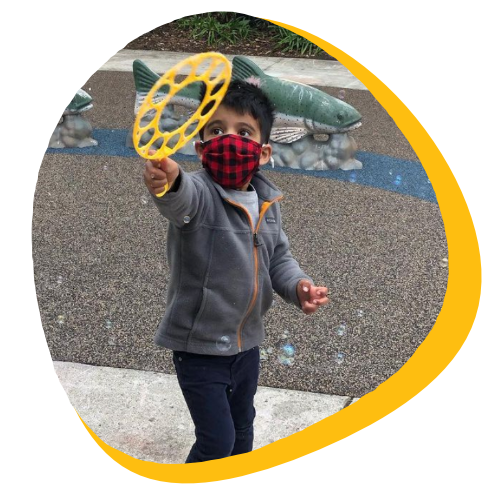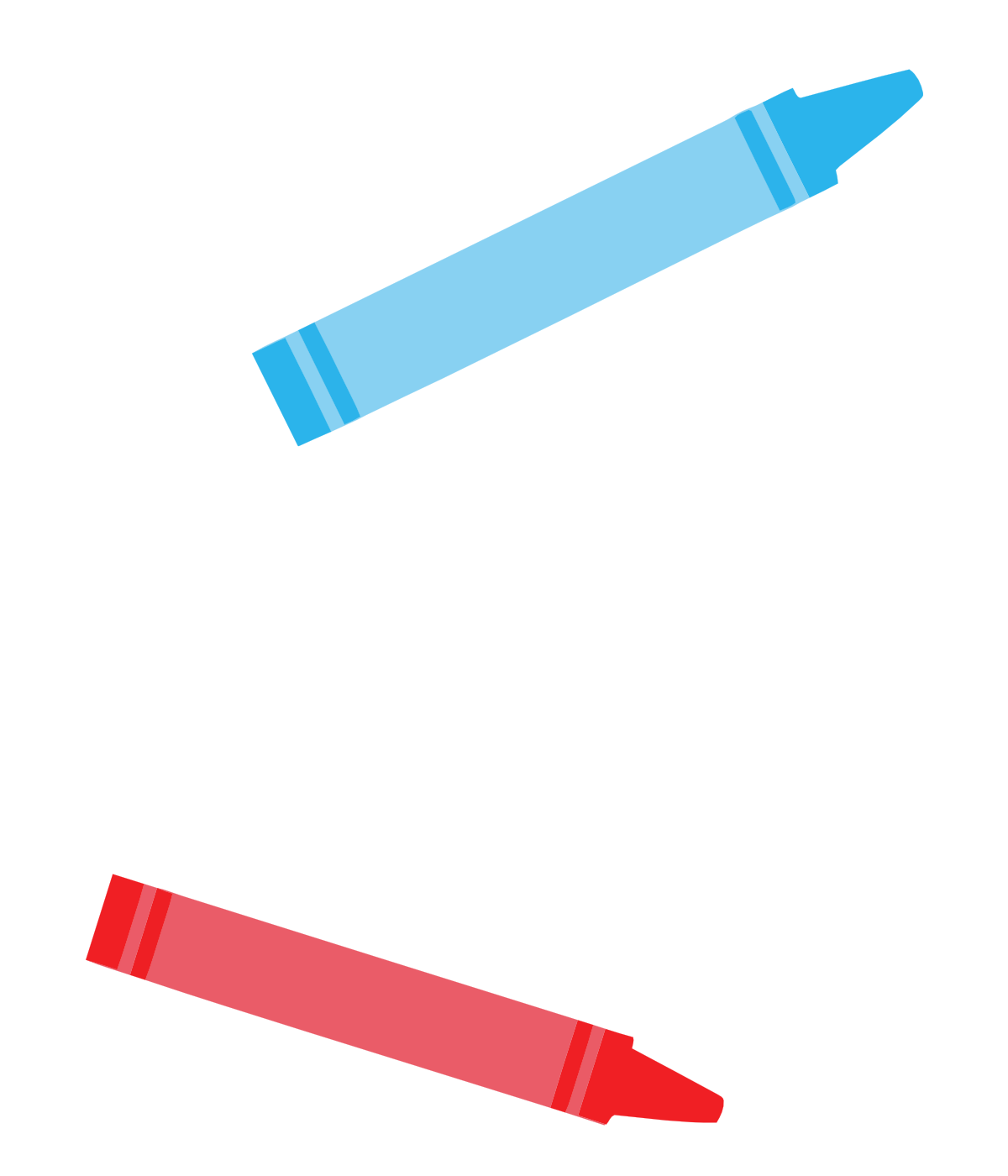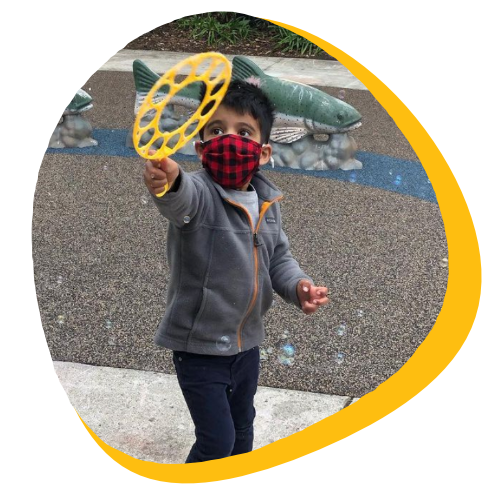 Play-based curriculum
Through our play-based curriculum, we endeavour to provide a safe and loving environment that will contribute to the intellectual, social, emotional, physical, creative and cultural growth and development of your child.
Our curriculum is also designed as a fun introduction to STEAM subjects, preparing your child for the world ahead.
Outdoor play area
We love getting outside! We play outside every day (weather permitting) and have a wonderful outside space with lots of toys and play equipment.
Grown ups welcome
We have an open-door policy, so parents can pop in anytime. We keep families up to date with monthly updates of the fun things we've been getting up to in class and you can follow us on Instagram!
Yummy food
We enjoy delicious, healthy food throughout the day at Kids Konnect with morning and afternoon snacks and a big hearty lunch. All food is prepared daily, on-site, and our school is nut-free. We enjoy milk at lunch time and lots of fresh veggies.
Excellent teachers
The teachers at Kids Konnect are all highly qualified in early childhood development and committed to ongoing learning and development. And of course they are super fun, caring and creative!
Learn more
How can you tell if a preschool is a good fit for you and your child? You come by for a visit! If children are engaged in learning and happy, classrooms are clean, teachers are friendly and educated, and your child looks comfortable - then you may just have found your preschool!
We invite you to read more about our preschool curriculum, tuition and also visit us on Google+ and Facebook to get a sense of day-to-day activity. Feel free to contact us to schedule a tour or stop by to learn more about our program.
Sample day
At Kids Konnect Redwood City we have a busy schedule that's designed to make the most out of every day. Here's what your child could expect during a day with us.
Good Morning!
7am: School opens! There is free choice of art, blocks, books, puzzles, dramatic play, science or table toys while everyone arrives
8:50am: We clean up and wash our hands ready for the morning snack at 9am
9:15am: It's time for group activities such as fancy dress play, circle time and story time
11am: Outdoor play on the grass or on the big play equipment (weather permitting)
Lunch & Naps
11:30am: Lunch time! We eat our yummy lunches altogether at the table and when we're finished we go outside to play in the sunshine
12:30pm: We're starting to feel tired so it's story time followed by a nap or rest
Afternoon Fun
3pm: We wake up from our naps and stretch out with some music and movement
3:30pm: We enjoy a delicious afternoon snack and then we head outside again for an hour if the weather is nice
From 4.30pm there is free choice in doors until home time at 6pm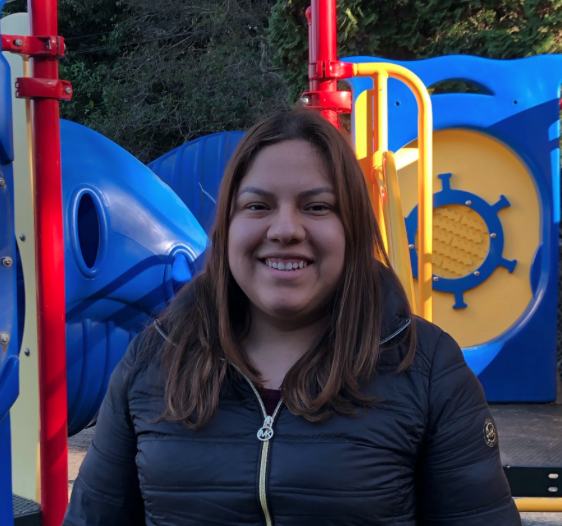 Teacher Stephanie
School Director
Teacher Stephanie
School Director
Associate in Science Degree in Early Childhood Education

My name is Stephanie Rubio and I speak English and Spanish. I have an Associate in Science Degree in Early Childhood Education which I got it from Canada College in May 2016. Also, I have my teacher permit credential and my CPR and First Aid certificates. I chose this career path after I worked as a babysitter for 3 years and also because I love spending time with children, especially now that I'm a mom I think I can learn a lot from them. As a teacher I hope to be able to contribute new and positive things for the children that they can use in the future. My goal is to continue preparing myself more at an educational level so that I can be better every day in my work and in my daily life.
In my spare time, I like to go to the movies, cook and play with my daughter, and enjoy every moment of my life.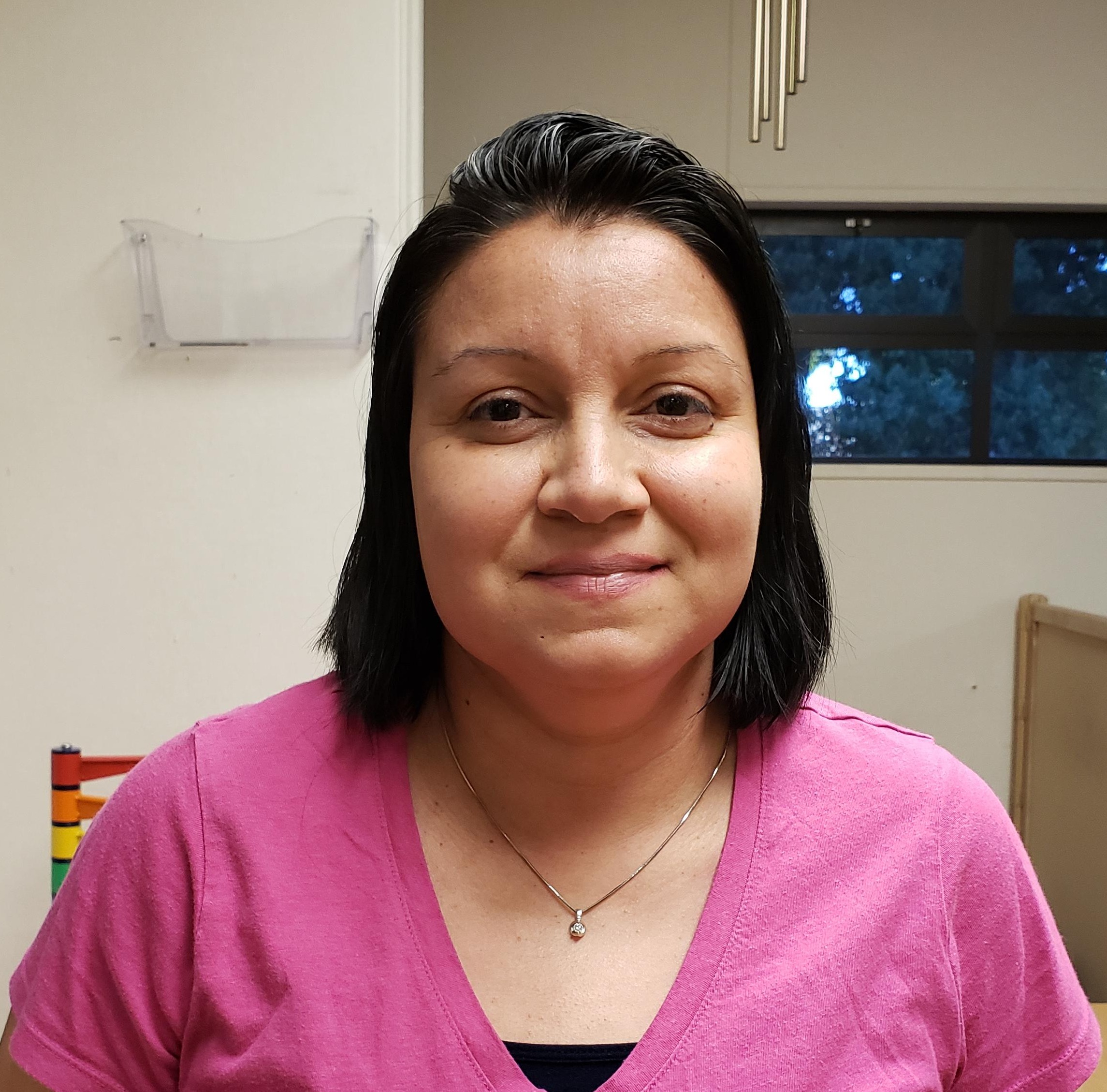 Teacher Martha
Preschool Teacher
Teacher Martha
Preschool Teacher
My name is Martha Tapia I have been in the Child Development field for at least twenty fun filled years. I have completed my teaching classes at Canada college I chose to work in the early childhood field. I am passionate about early childhood education and advocating for children and their families. I absolutely love working with children. I believe using your imagination is an important tool and skill children can develop at a very early age. I am very patient and creativity is one of my greatest strengths, perhaps why I feel working with children is as exciting for me as I hope it is for them!

I have a 9 year old boy and a 18 year old girl I love to spend my spare time with my family and take road trips

I'm excited to learn and explore with your children this year!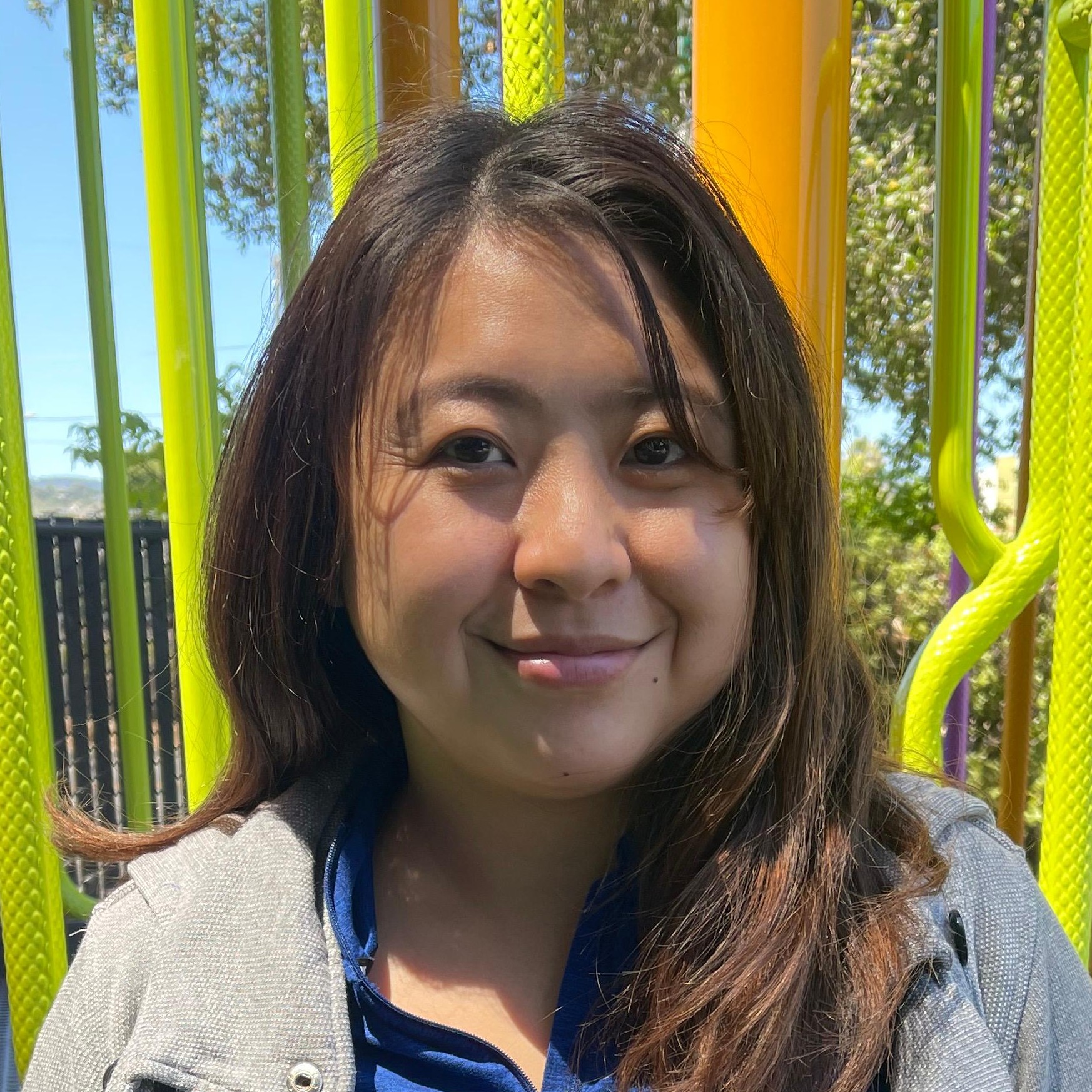 Teacher Mo
Infant Teacher
Teacher Mo
Infant Teacher
Hello, my name is Mo. Growing up I always had fond memories of my teachers in early childhood classes. They were always kind, generous, and understanding while educating and motivating the students to do their best. That motivation inspired be to become a teacher just like they were to me.

I gained experience through my Associate's in Early Childhood Education from American River College with 10 plus years of working with children from the infants to elementary. Taking my first ECE class at ARC I fell in love with learning about a child's development, the effects of being a teacher, and the community's influence on a child's education.

Regarding my personal life, I have two westies that I consider my fur babies, siblings Leo and Lana. Leo, being 2 years older than Lana, is smaller in size and can cause confusion about their age and gender. In my spare time, you will find me going on walks, going on adventures with my dogs, or reading a good crime thriller.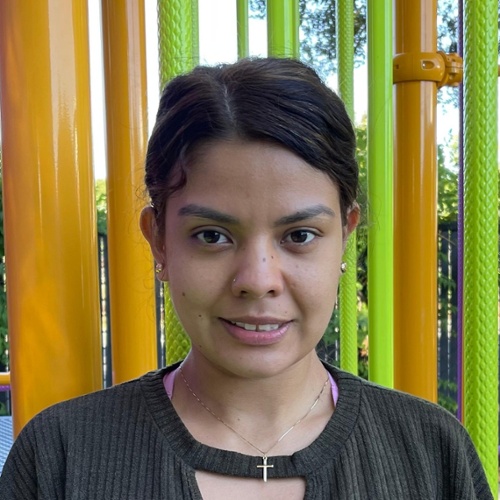 Teacher Lisandra
Infant Teacher
Teacher Lisandra
Infant Teacher
Hello, I'm Miss Lisandra Galeana, I have been a preschool teacher for 6 months. I've recently graduated from college where I obtained my ECE Certificate as well as CPR and First Aid and general training certificates. You can never stop learning so I am still taking classes at College so I can continue to grow as a teacher.

Working with children is my passion and is something that makes me happy! In my spare time I enjoy spending time with my family and friends, especially with my son who is my inspiration and my motivation to keep growing as a teacher and mom.

I have a quote that I apply in my life which is ' ONE CHILD, ONE TEACHER, ONE BOOK, ONE PEN CAN CHANGE THE WORLD". Which I believe is a good inspiration for all the teachers.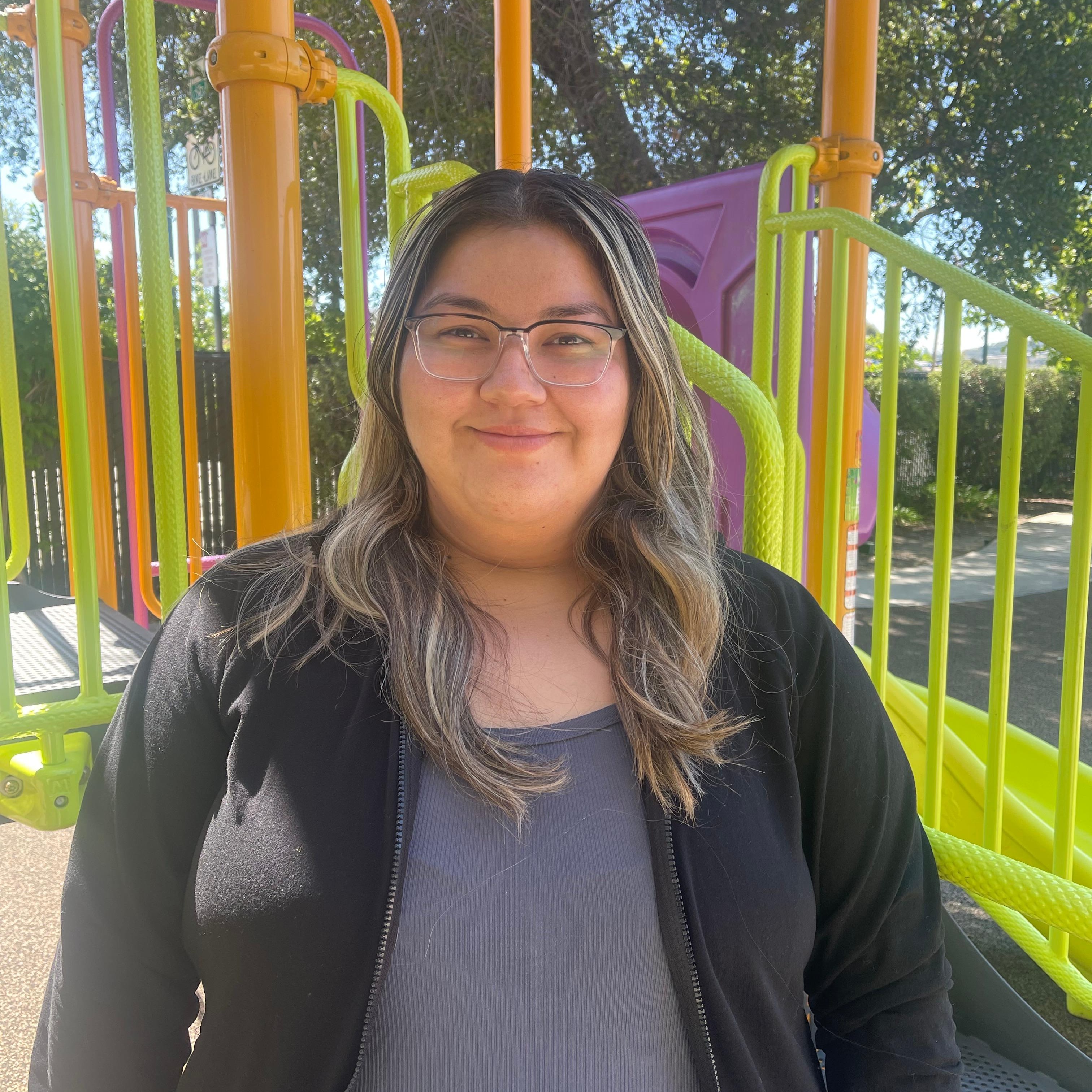 Teacher Vanessa
Preschool Teacher
Teacher Vanessa
Preschool Teacher
My name is Vanessa. My background in Early Childhood began during college as a teaching assistant for an after-school program with kindergartners. From there, I was offered a teaching position at Kids Konnect- San Mateo in 2017. I enjoy being an educator in early childhood because the lasting impact one has on children goes beyond their days at preschool; it sets the foundation for their future school career. My goal is to provide a safe, nurturing, emergent environment while scaffolding their social and emotional development and building on their strengths.
Aside from being an educator, personal hobbies I enjoy are hiking, reading, beach trips, learning new skills, and most of all, seeing my little one grow! I have a one-year-old, Mattias-who actually attends this center.
I am excited to be working with your children and getting to know their blooming personalities, building on their skills, and getting to meet you all- their families.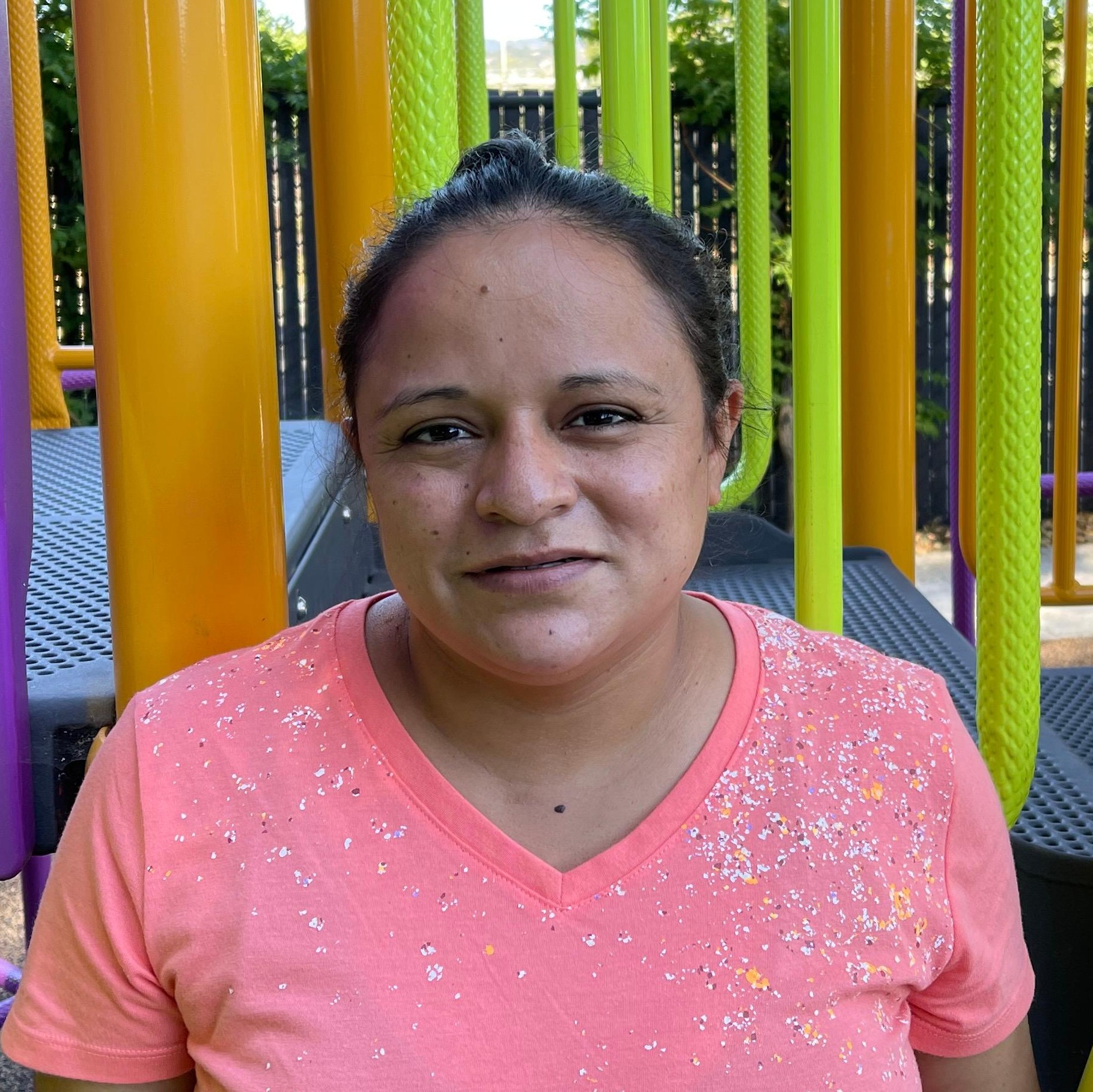 Teacher Lupe
Infant Teacher
Teacher Lupe
Infant Teacher
Hello, my name is Ms. Maria Guadalupe, but I go by Ms. Lupe. I have 3 years of experience working with infants and children. I have always enjoyed taking care of children and watching them grow. It is very rewarding to be able to care for these young lives and being able to support them to have a healthy and happy childhood experience. I have a passion for teaching these young minds and helping their personalities, curiosities and ideas thrive.

Growing up I was surrounded by many young family members and being able to nurture and show them tender care inspired my interest in working with infants and children. In my spare time I enjoy spending time with my own son who is 10 years old and my husband. I also enjoy going to the movie theater, playing soccer and cooking.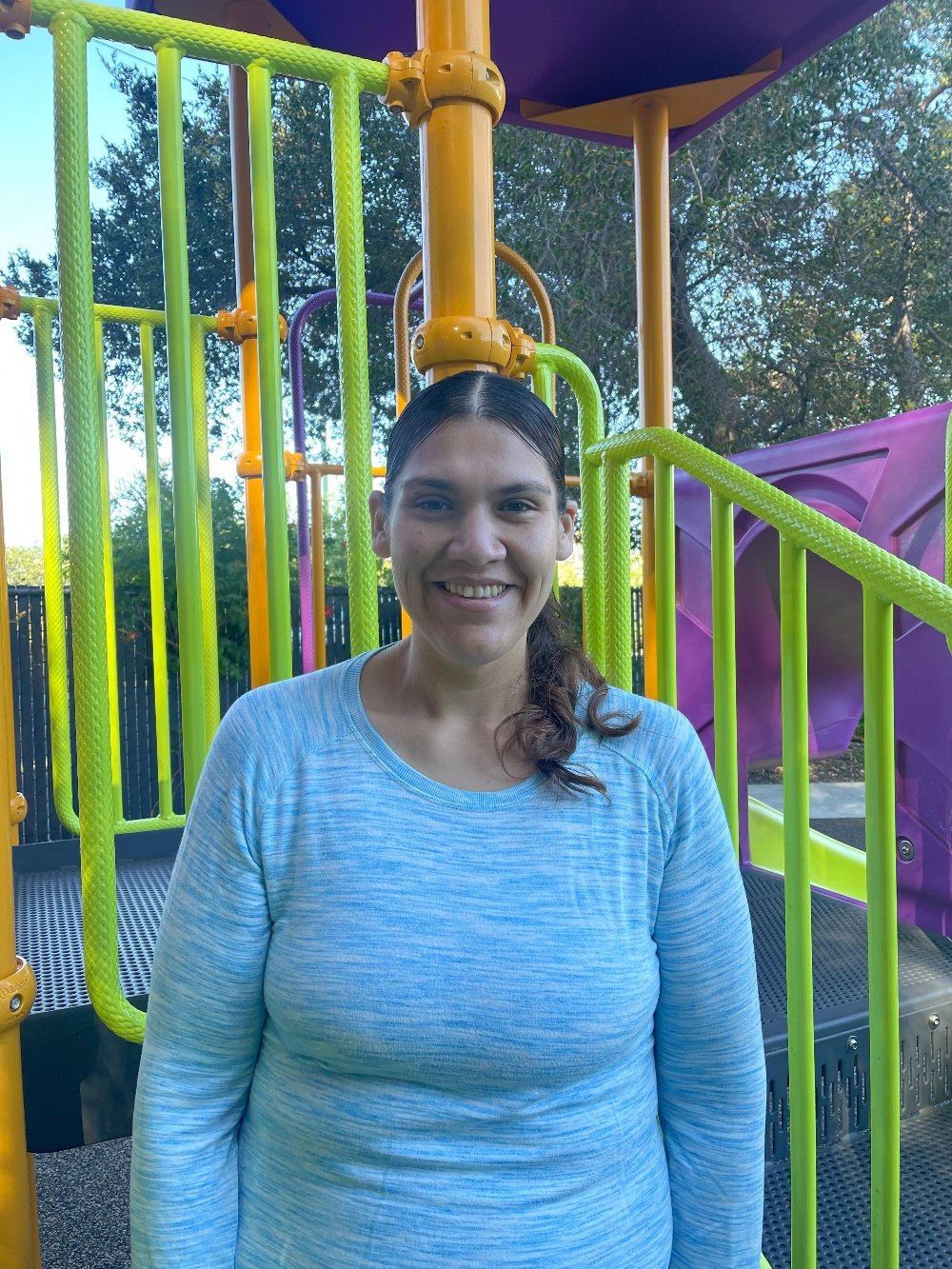 Teacher Katie
Infant Teacher
Teacher Katie
Infant Teacher
Hello my name is Katie Sanchez, and ever since I was small, I loved kids and I would play teacher. I have a background of Early Child Development and Education. I took some Early Childhood Education classes and I am working towards to obtain my Associate Degree. I have been working with children since I was 16 years old. I've been a nanny for 12 years working with infants up to teenagers. I enjoy playing with kids making sure they always are safe and happy. I'm really excited to be part of Kids Konnect team. I am also CPR and First Aid certified.
Regarding my personal life, I am a mom of 2 boys 7 months and 2 years old. I enjoy my time being with them outdoors.
Find us
Kids Konnect
1968 Old County Rd,
Redwood City, CA
94063, USA

The ECR Rapid and busses stop nearby.
Kids Konnect in Redwood City is registered in California - License numbers 414004661 and 414004662