School Director

Ms. Ingrid

Status

Enrolling

Opening Days

Mon - Fri

Teacher Ratio

1:6

Age Range

18m - 6y

Opening Hours

7.30am - 5.30pm

Outdoor Area

Yes

Total Places for Children

42

When Closed

Public Holidays + 3 professional training days
Everyone is welcome at Kids Konnect
Kids Konnect Preschool in Pacifica is a preschool for children aged 18 months to 6 years. Open weekdays 7am - 6pm and a variety of tuition options, we can build a child care plan that works around you and your family.
Our play-based STEAM curriculum helps children learn through play and get set up to become life-long learners.
Virtual Tour
Kids Konnect Preschool in Pacifica is a preschool for children aged 18 months - 6 years. Learn more about our preschool with this virtual tour. Go on, click play.
Interested in joining us?
Book a Tour
Exciting and safe childcare in Pacifica
Our classrooms are abuzz with activities throughout the day. We have two teachers per classroom at all times, which makes our teacher to child ratio 1:9 – well below the state licensing requirement for our pre-schoolers and 1:6 for our toddler program. In Pacifica, San Mateo and Oakland, we believe in an open door policy so parents are always welcome!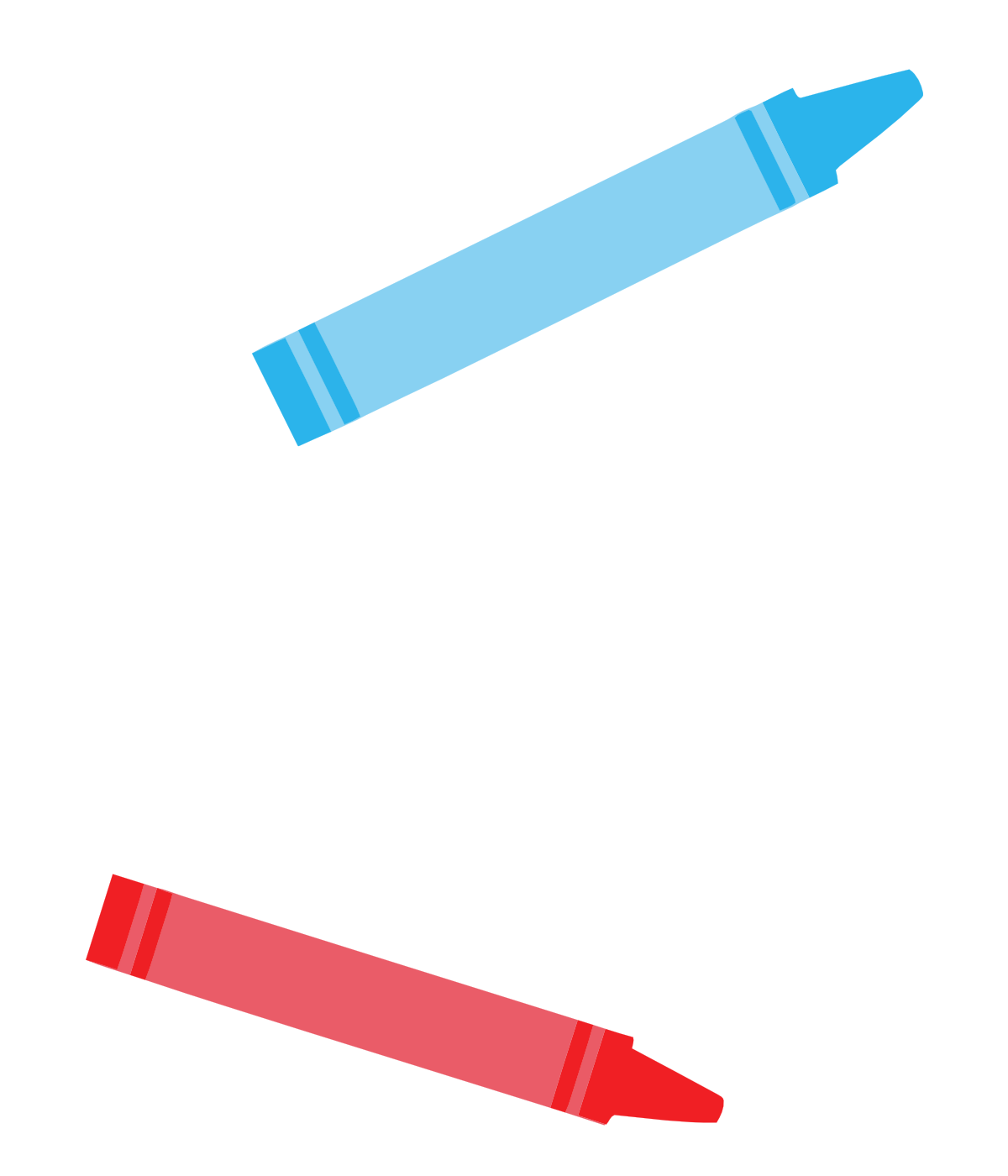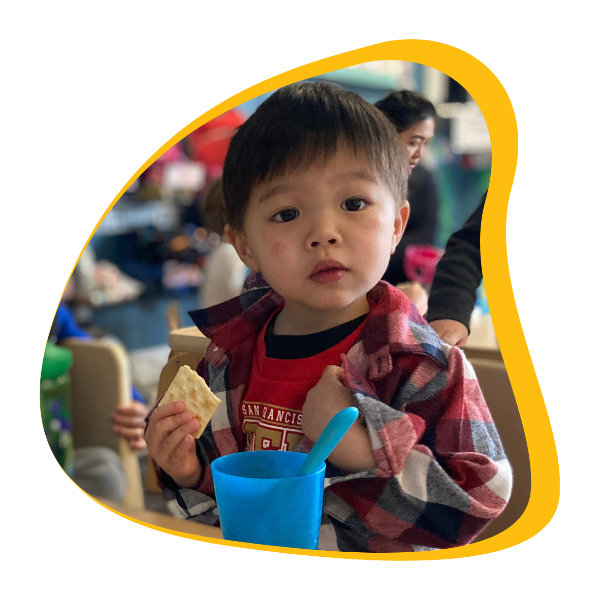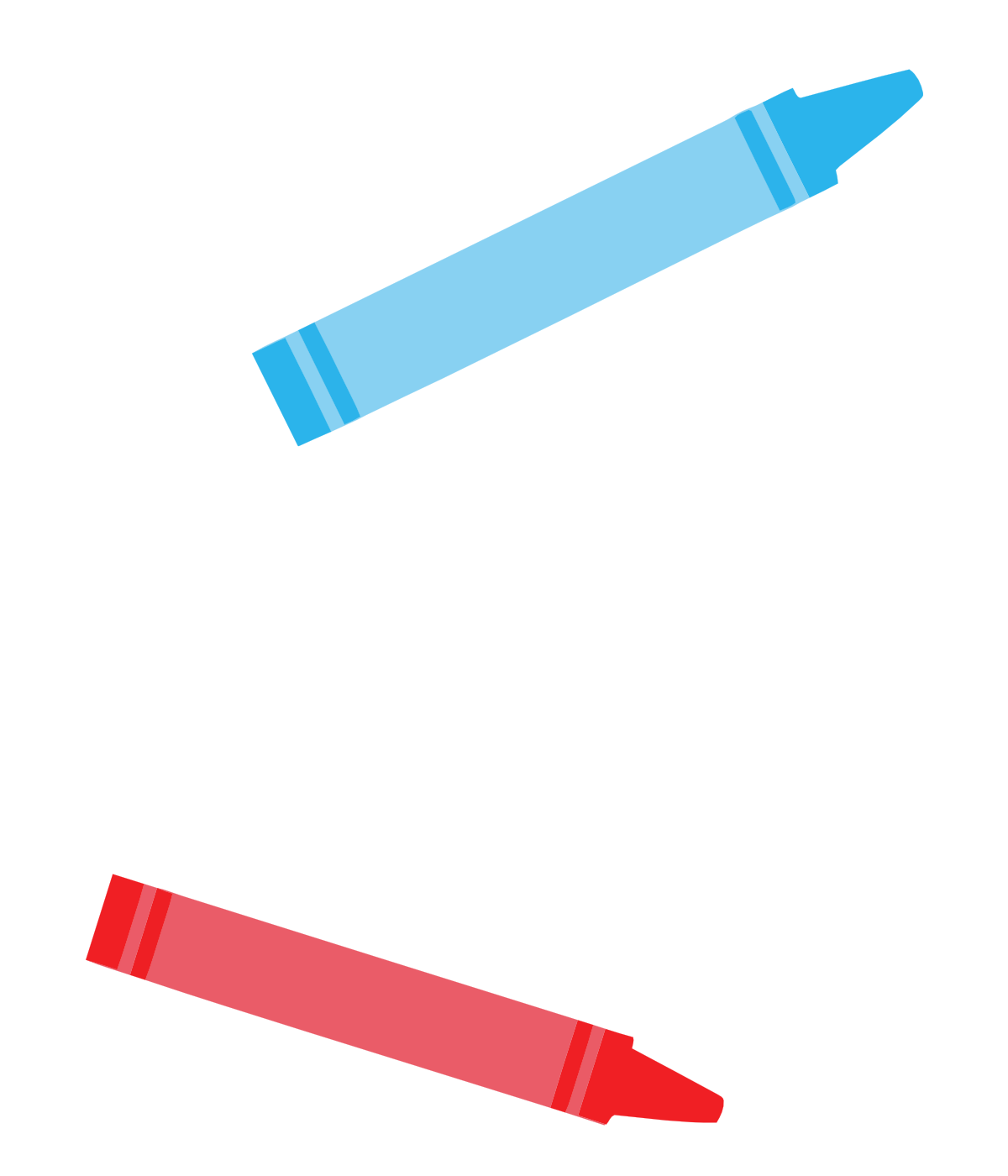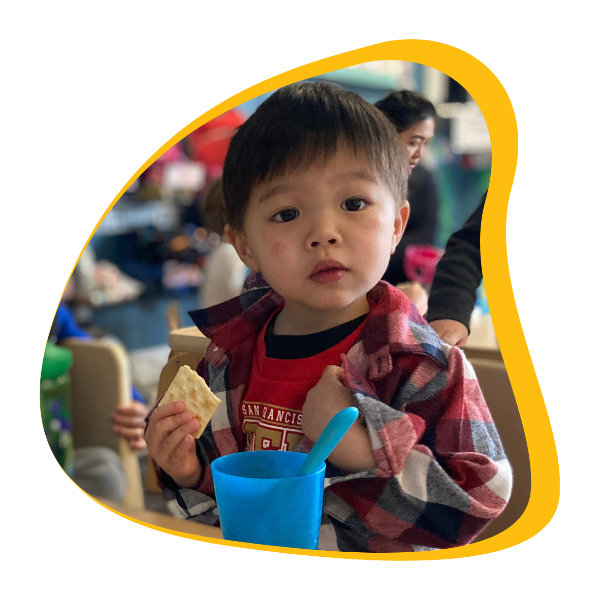 Lots of room to play
Our Pacifica campus looks deceivingly small from the front, but once you walk through the door, you see a vast floor plan with three large classrooms, a full functioning kitchen, and a dinning room. The colors are vibrant and inviting with plenty of toys, dress-up clothes, and art supplies for children to enjoy.
Outdoor play area
Our outdoor play area is over 4,000 square feet with a gardening space, sand boxes, a surface for bike riding and ball bouncing, a large play structure to climb, and grass for toddlers, preschool and pre-k and kindergarten students to run on.
Grown ups welcome
We have an open door policy, so parents can pop in anytime. We keep families up to date with monthly updates of the fun things we've been getting up to in class and you can follow us on Instagram!
Yummy food
We enjoy delicious, healthy food throughout the day at Kids Konnect with morning and afternoon snacks and a big hearty lunch.
Excellent teachers
The teachers at Kids Konnect are all highly qualified in early childhood development and committed to ongoing learning and development. And of course they are super fun, caring and creative!
Learn More
How can you tell if a preschool is a good fit for you and your child? You come by for a visit! If children are engaged in learning and happy, classrooms are clean, teachers are friendly and educated, and your child looks comfortable - then you may just have found your preschool!
We invite you to read more about our preschool curriculum, tuition and also visit us on Google+ and Facebook to get a sense of day-to-day activity. Feel free to contact us to schedule a tour or stop by to learn more about our program.
Sample Day
Our children have a busy schedule that's designed to make the most out of every day. Here's what your child could expect during a day at Kids Konnect.
Good Morning!
7am: School opens! There is free choice of art, blocks, books, puzzles, dramatic play, science or table toys while everyone arrives.
8:50am: We clean up and wash our hands ready for the morning snack at 9am
9:15am: It's time for group activities such as music and movement, circle time and story time
11am: Outdoor play in the lovely big play area! (weather permitting)
Lunch & Naps
11:30am: Lunch time! We eat our yummy lunches altogether and when we're finished we go outside to play in the sunshine
12:30pm: We're starting to feel tired so it's story time followed by a nap or rest
Afternoon Fun
3pm: We wake up from our naps and stretch out with some music and movement
3:30pm we enjoy a delicious afternoon snack and then we head outside again for an hour if the weather is nice
From 4.30pm there is free choice in doors until home time at 6pm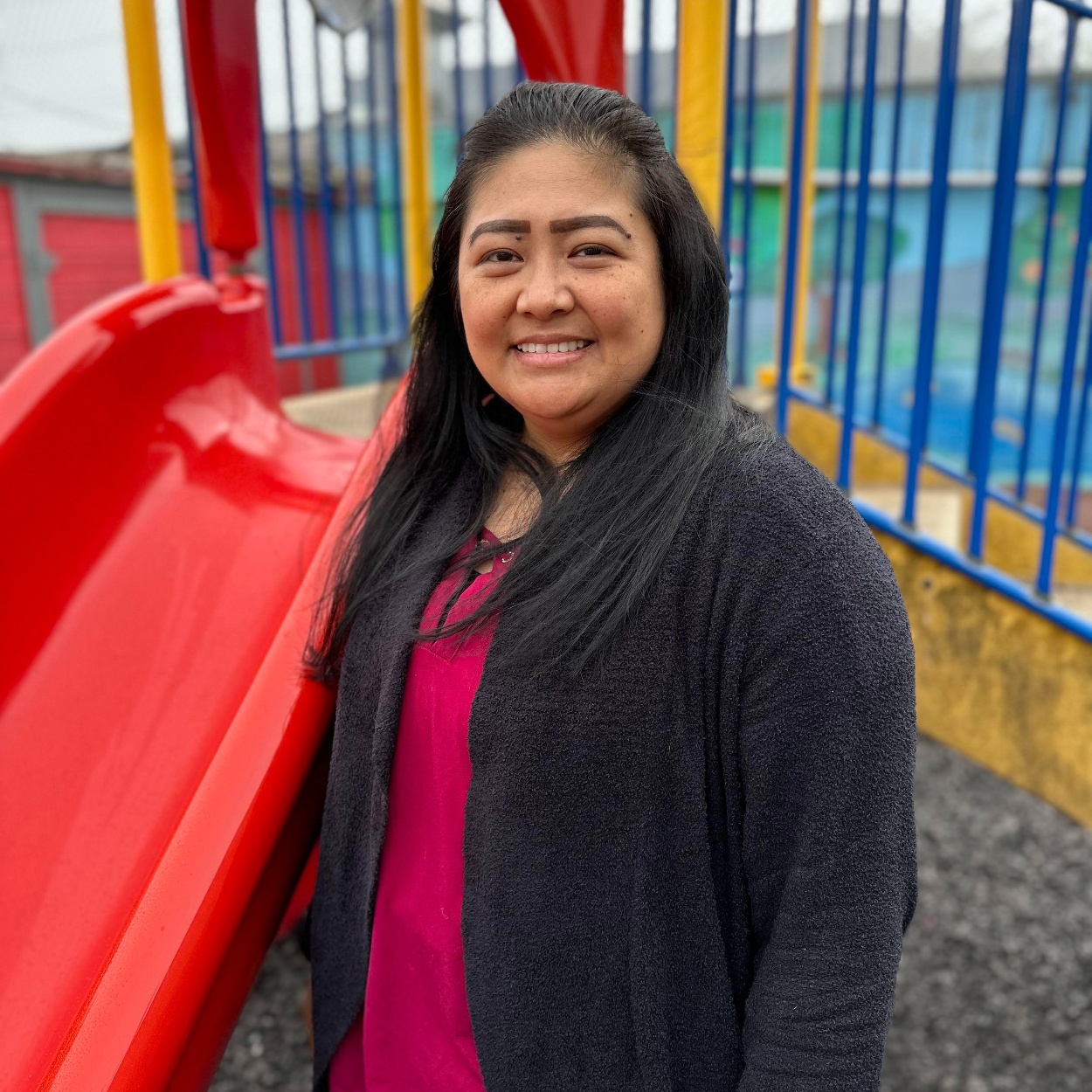 Teacher Mae
Lead Toddler Teacher
Teacher Mae
Lead Toddler Teacher
Bachelor's degree in Child and Adolescent Development
Hi! My name is Ms. Mae.
As an adolescent, I was asked the question, "What do you want to be when you grow up?" I answered with, "I want to be a nurse like my mom." At the end of my senior year, I decided that nursing wasn't for me and I became undecided. I went to school at a community college taking random classes for an undecided major. My sister suggested I go to a Pharmacy Tech program and I did. After proudly completing the program, I was still feeling unfulfilled. While looking through the classified section of a newspaper, I came across a Nanny position but unfortunately I wasn't qualified for the job because I had no degree in childcare.
Soon after, I went back to the same community college I started in and majored in Early Childhood Education. The random classes I took counted towards my major. A few semesters later I graduated with an AA Degree in Early Childhood Education. With the newfound degree I transferred to San Francisco State University to pursue my Bachelor's Degree in Child and Adolescent Development with the concentration on the Young Child. Why did I choose the young child? I enjoy the idea of being a part of an age group where they are young enough to be shown valuable lessons and needs the embrace of a caring caregiver and yet old enough to be independent and choice driven but still need the support, validation and the acknowledgement of said caregiver. And who can resist comforting their tears and who can turn away from hugs whose arms reach just right. I know I can't. Every day is filled with warmth and love and lots of hugs. That's why I enjoy working with toddlers.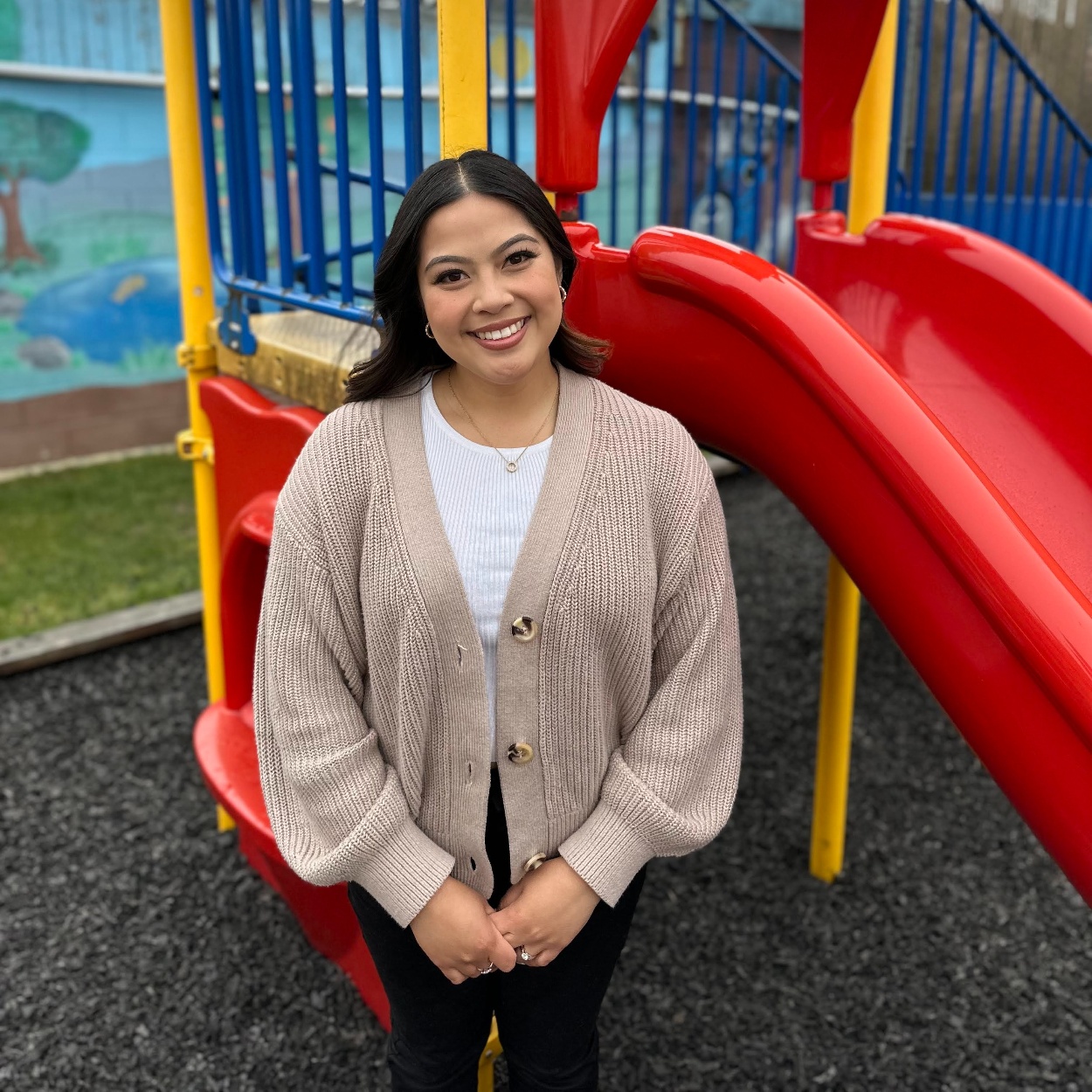 Teacher Avinna
Preschool Teacher
Teacher Avinna
Preschool Teacher
BA in Consumer & Family Sciences
Hello, my name is Avinna Amores and I am one of the preschool teachers here at Kids Konnect. Throughout my life, I have taken part in babysitting, playing, teaching, and caring for my 2 younger brothers and 8 younger cousins. I cherished being part of their childhood as well as contributing to their growth and development. When college came along, the ECE classes I decided to take at SFSU lured my passion towards early childhood education. After 4 years in SFSU, I received my BA in Consumer & Family Sciences, with an emphasis on Child & Family.
One thing I've realized is that teaching young children is an ongoing learning experience. I'm learning just as much as they are! Teaching offers me the opportunity to create a meaningful foundation for their lifelong learning. Playing a role in their early education and childhood experiences; and witnessing them go through their developmental stages, is truly gratifying. Thank you for allowing me to be a part of your child's journey. I look forward to playing and learning with them!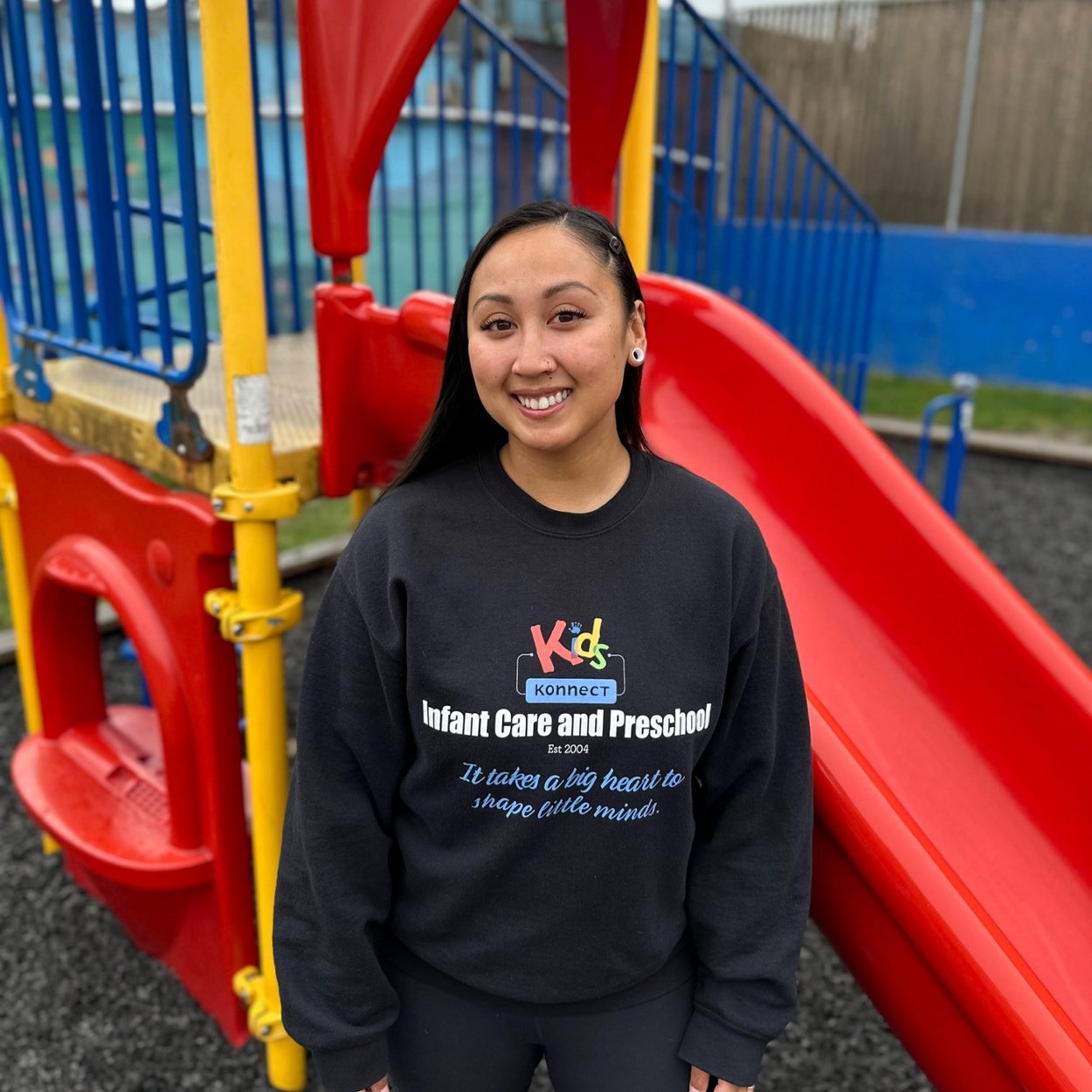 Teacher Jasmine
Preschool Teacher
Teacher Jasmine
Preschool Teacher
BA in Child Adolescent Development
Hello Kids Konnect friends! My name is Jasmine, I'm a Bay Area native who loves working with children. I received my AS-T in Early Childhood Education at Skyline College and continued my studies at San Francisco State University. In Spring 2017 I graduated with a B.A in Child and Adolescent Development with a concentration in Early Childhood, and a minor in Special Education.
Being the eldest of 15 grandchildren has had a great influence toward my passion for working with young children. I have learned so much by being a role model for my siblings and cousins, alone. Over the years, I've also gained experience by volunteering at local family events, serving in the children's ministry at church, nannying, working at Urban Sprouts Preschool, and much more.
In the classroom I strive to expand my knowledge and continue learning new things to help me become a better educator. Having the opportunity to teach children is a rewarding experience and I look forward to working with you and your little! When I'm not teaching in the classroom, in my free time I love to cook, spend quality time with loved ones and travel with my husband.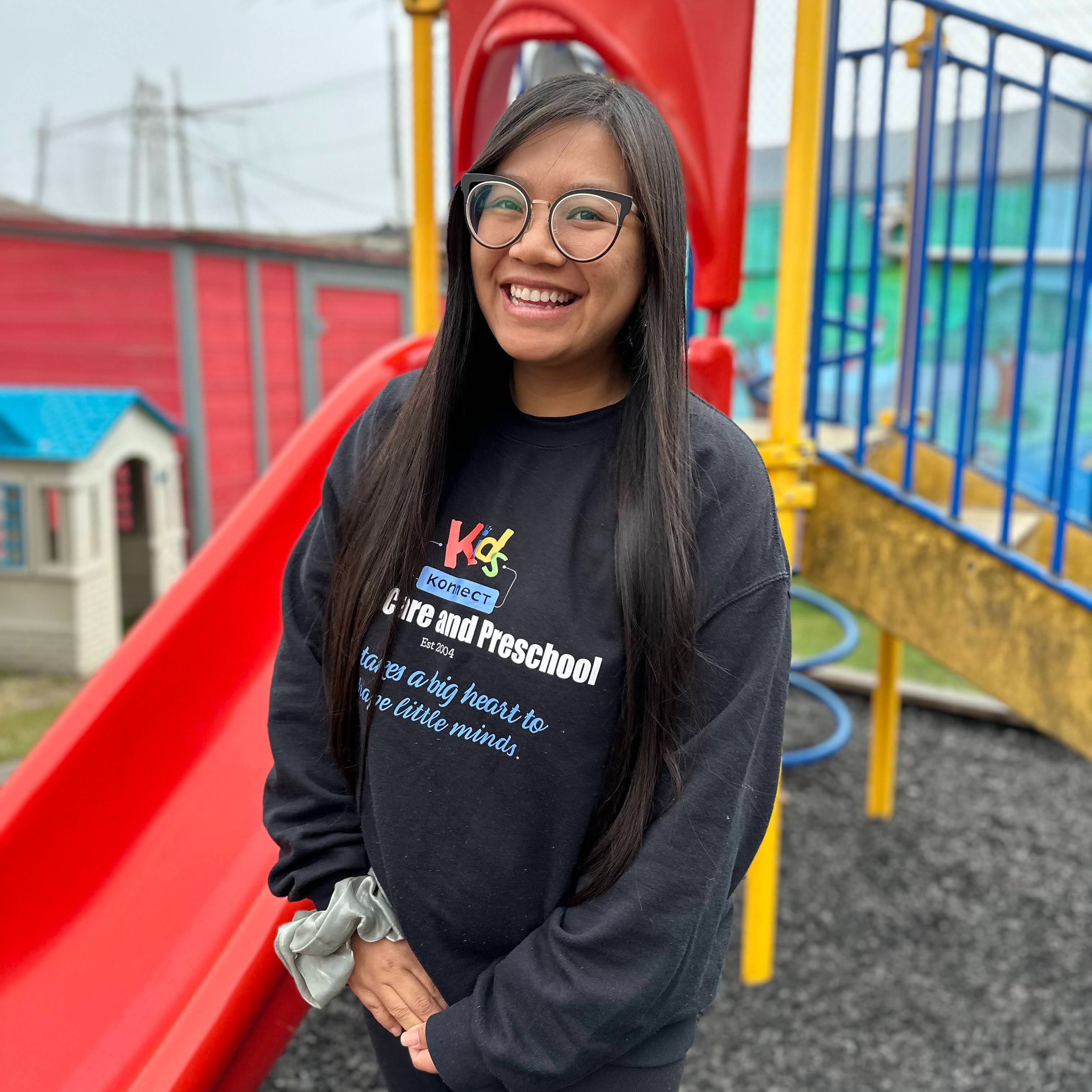 Teacher Pauline
Toddler Teacher
Teacher Pauline
Toddler Teacher
AA degree in Early Childhood Education
Hello! My name is Ms. Pauline and I am one of the toddler teachers. I always had an interest in becoming a teacher from an early age, the vivid memory of my kindergarten teacher rhyming our names to dismiss us still remains with me. I started working at Kids Konnect in 2014, while finishing my degree in Early Childhood Education from Skyline College. Watching the growth of our students as they become independent individuals through play and imagination is an amazing experience. Outside of work, I enjoy traveling and preparing for my next half marathon race. Thank you for giving me the opportunity to be part of the growth of your children.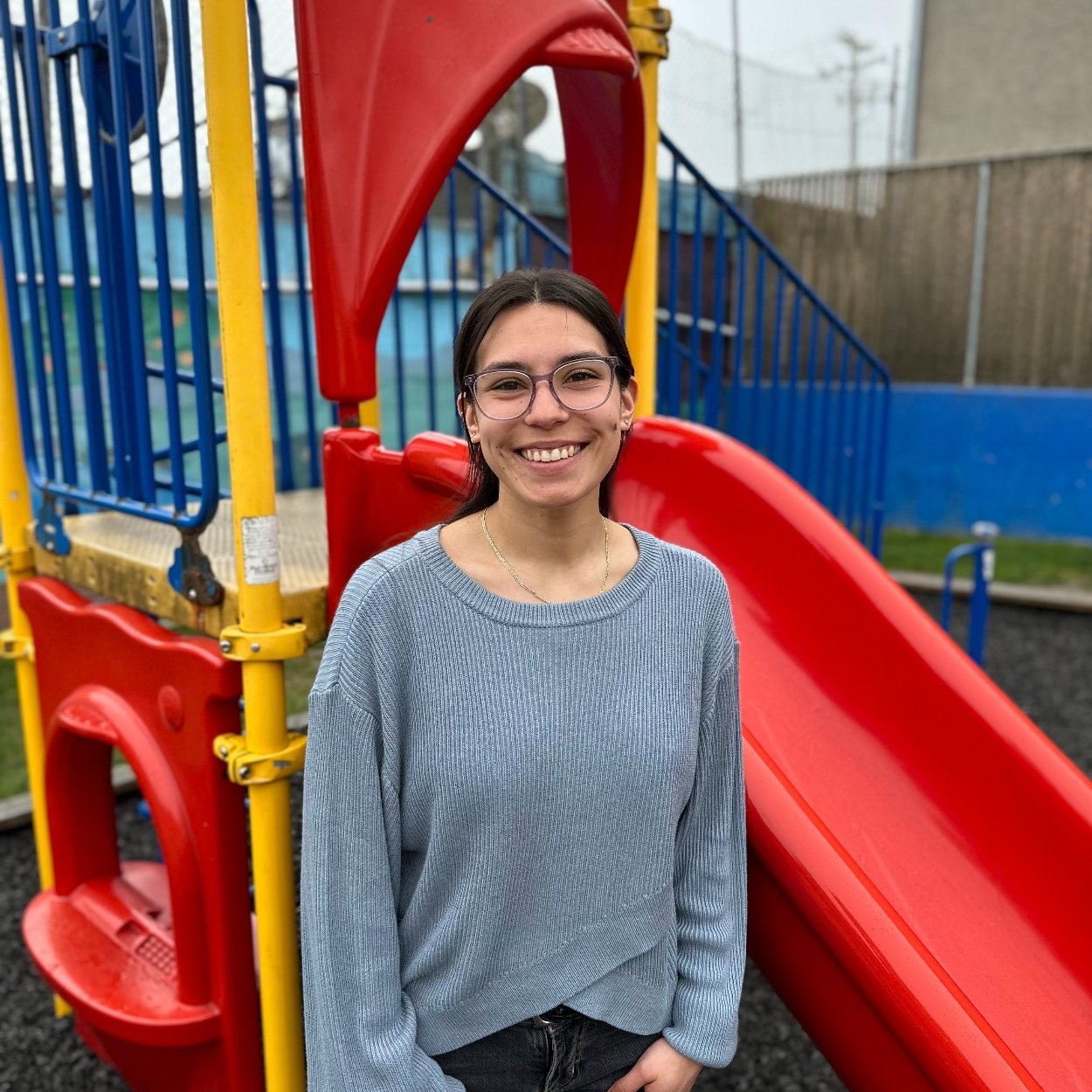 Teacher Hana
Pre-K Teacher
Teacher Hana
Pre-K Teacher
AA degree in Early Childhood Education (in progress)
I was born and raised here in Pacifica, and as a member of the community, I take pride in the difference I'm making in young children's lives. I grew up helping out at my aunt's child care center and spent a lot of time watching and learning from her about this career. She was my inspiration for pursing Early Childhood Education.
As a teacher I love exploring science with my students and tapping into their natural curiosity. I enjoy looking for fun activities that I know my students will enjoy, seeing them have fun truly makes my day.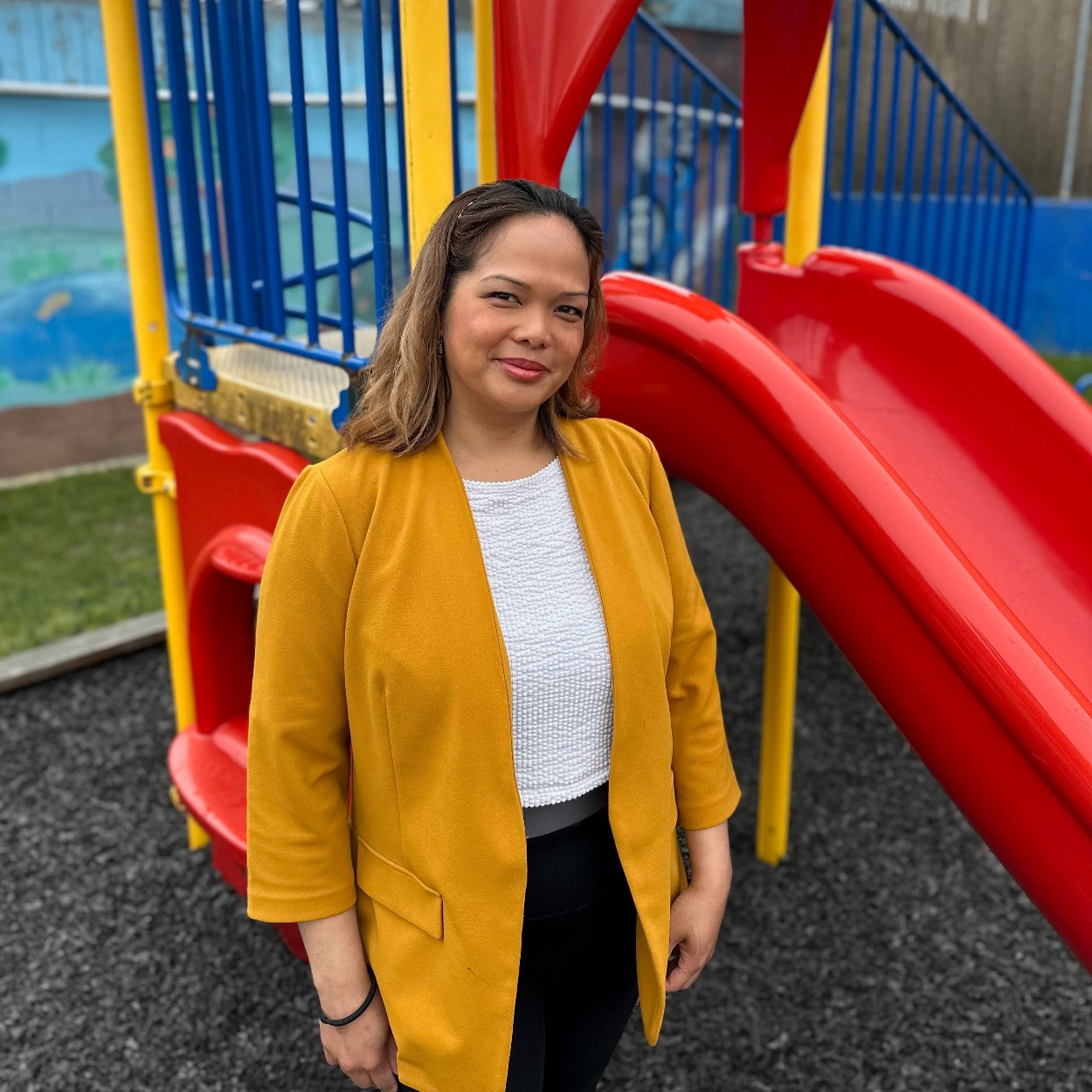 Teacher Ehrin
Preschool Teacher
Teacher Ehrin
Preschool Teacher
I'm Ehrin Cunanan and I have five years of experience working in daycare and preschools. I always believe that children are our future, so we have to teach and guide them well. That's why when I'm at work I treat my students like they are my own kids. I look forward to continuing to teach my students and I'm also planning on furthering my education as educator.
My favorite things to do are: spending quality time with my family (I have a 21-year-old and a six-year-old), going to church and learning good new things in life .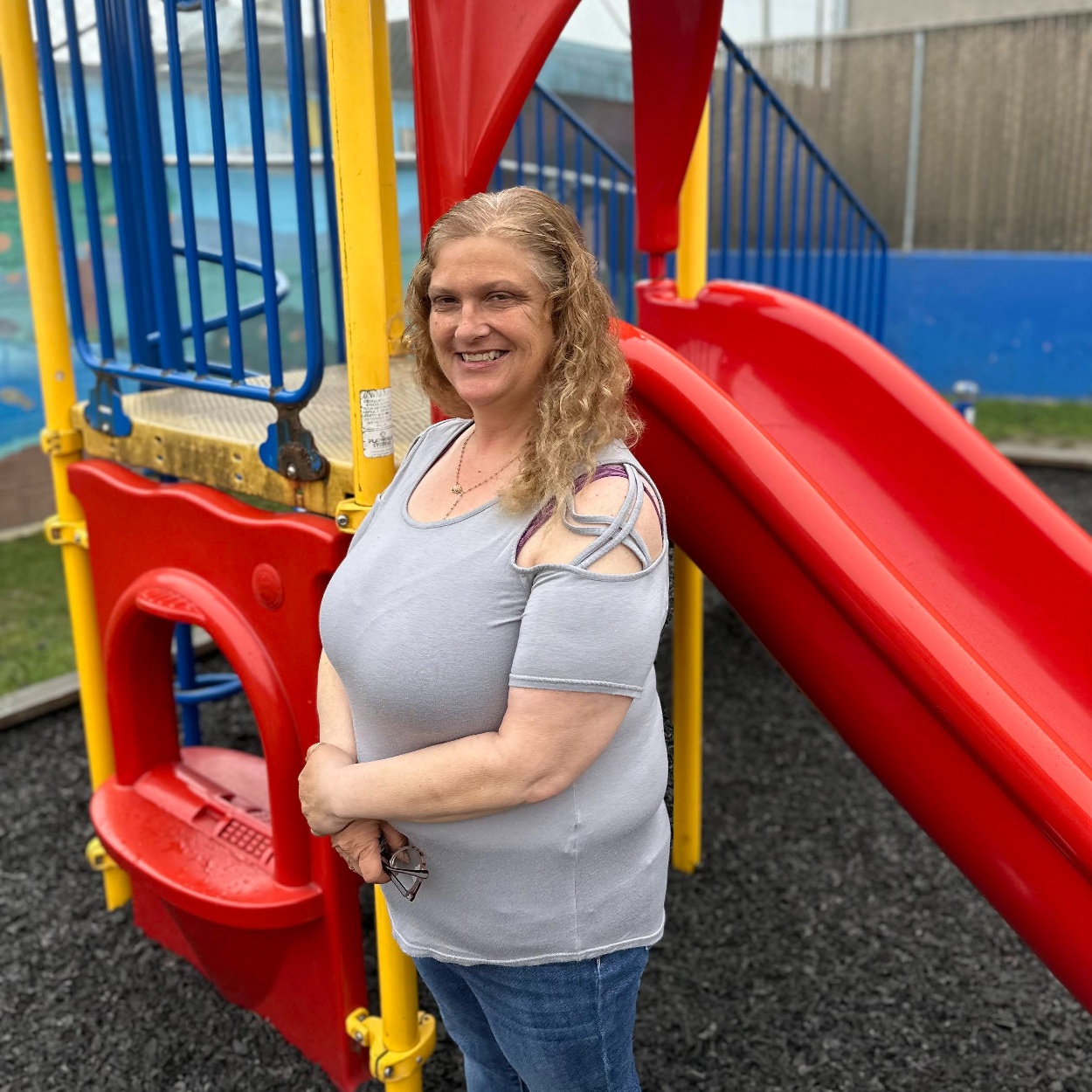 Teacher Michaele
Pre-K Teacher
Teacher Michaele
Preschool Teacher
I grew up in here in Pacifica and have deep roots in the community. I have been teaching for 30 years now, and feel that teaching is my passion. My favorite part about being a teacher is making connections with my students. Although I have many years of experience in the field. I think it's important to continue learning as an educator. Watching children grow and succeed is what I enjoy most about working with young children.
I love tapping into children's natural curiosity to make learning fun for them.
Outside of Kids Konnect, I have two fur babies – a cat and dog who I love spending time with. I enjoy the outdoors and movie nights. I also enjoy going to church and and spending time with friends and family



Find Us
Kids Konnect
2450 Skyline Blvd
Pacifica, CA
94044, USA

Kids Konnect has secure onsite parking. Buses 16, 121, and 140 stop close-by.
Kids Konnect in Pacifica is registered in California - License Number: 414002390