Check your child's progress
Download the developmental milestones checklist for children aged 4 - 5
For Children Aged 4 - 5
Check Your Child's Progress
It's no secret. There is a direct link between a quality preschool and elementary school success.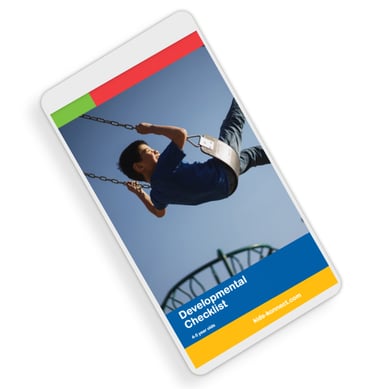 Download and you will:
Know the key indicators your child should display

Learn five areas of skills development

Be able to complete our development checklist
Complete the simple form and your free checklist will be whizzing its way to your inbox.
Boost Your Child's Confidence
All children progress at their own pace, but monitoring your child's development is helpful in order to detect early hiccups.
The earliest possible detection of developmental challenges allows early intervention or even serve as an indicator of a possible diagnosis. This helps minimize the impact on skill development and potentially your child's confidence.
Complete the form above and download our useful checklist today.
Kids Konnect delivers a teacher-supported, child-centric environment that addresses every stage of development.
See how we nurture decision-making, problem-solving, math techniques, literacy skills, and more.
Every child's development, tracked
Your child will receive individual attention to properly track milestones in their development and you will be well informed of their progress through ongoing parent-teacher communication.
Children receive tools to keep them engaged in learning socially, emotionally, physically, and cognitively.
Committed and passionate staff
A great program begins with a committed and achievement oriented staff. We pride ourselves in having some of the best early childhood educators in the bay area.
Supporting parents too
We offer both a half day and full day program depending on your scheduling needs and are happy to discuss your child's progress as frequently as you wish.
Play-based STEAM curriculum
We offer a play-based curriculum that strikes balance between teacher lead activity and play. When children play, our teachers are able to engage with them about what interests they have and infuse that interest into the curriculum.
"I cannot recommend Kids Konnect enough to anyone. All of the teachers are amazing and they take great care of the kids. They do a really good job of keeping the classrooms clean and providing fun, educational activities for the kids. I appreciate the constant communication from them too. We get a monthly newsletter so we know what activities our son will be doing each day as well as a menu so we know what he's eating. He has learned so much since starting here and we look forward to continue watching him develop, both socially and intellectually!"
"Our son has been with Kids Konnect since he was 5 months old. Since the moment we toured Kids Konnect we knew it was the perfect place for us. The teachers are so gentle, kind & welcoming. They are helpful, approachable and supportive. They are always excited to see the kids at drop off and love telling you about how their day went during pick up."