---
As we talked about in our previous blog, making time for activities with your preschooler is a great way to kickstart their learning and development at home. The simplest of counting, categorizing or naming tasks can all help to build up their skills, as well as keeping them interested and entertained! With Easter approaching and a few extra days to keep little ones occupied, here are four simple but fun suggestions for you to try.

Easter Animals
Easter may be portrayed as revolving around eggs, but its a great time to learn about and have fun with all the animals that are being born in spring. Get creative and dig out your art supplies (if you haven't started a collection of used ribbons, boxes and packaging, make sure you start one!) and have fun with the hundreds of craft ideas out there for chicks, lambs and easter bunnies.
This fun idea involves drawing round the hands to make a whole bunch of different animals, and only requires a few supplies!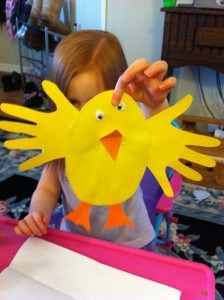 Scavenger Hunting
Scavenger hunts are endlessly entertaining all year round, but Easter hunts are eggstra special! A chocolate egg hunt will always be a crowd pleaser, but if you find your child responds well to hunting for hidden things, you could some extra (non chocolate!) ones in on top of your Easter Sunday hunt. Try hiding different spring time animals, either printed out photos, real toys or a mixture of both, around the house and garden. Ask your child to find them and put them together into their families.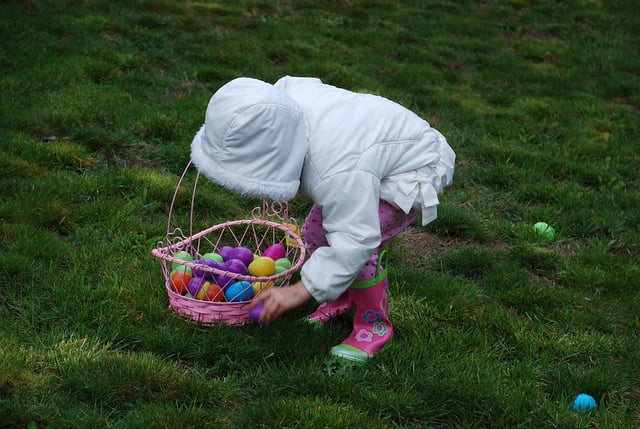 Shapes and Counting with Nature
Collecting eggs and animals is a fun way to begin counting activities with your preschooler. With the warmer weather approaching, take advantage of nice days and take your counting activities outside! A fun idea could be to send your child out to collect set numbers of items of different shapes and sizes from the garden or park, say five twigs, six pebbles and ten long blades of grass. Once they've managed this, play with what they've made to see if some items are better suited to forming bigger shapes than others. A fun way to learn about circles, squares triangles and rectangles!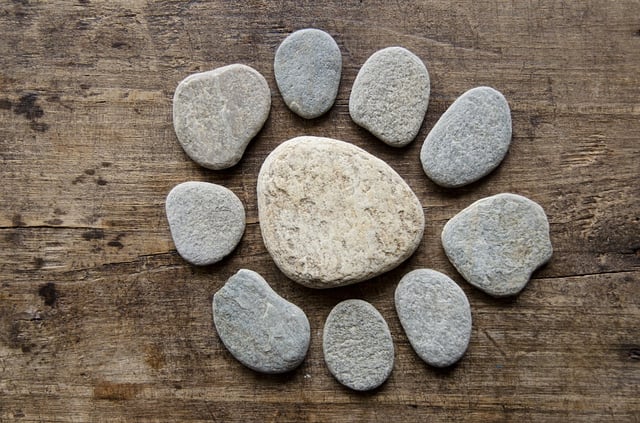 Decorating Eggs
It wouldn't be Easter if there wasn't egg decorating involved! If hard boiled or blown out eggs sound too fiddly for your preschooler's little fingers, try decorating big cut out cardboard eggs! Cut out stripes, spots or squares for them to arrange on the eggs themselves to see how they fit. Another option to get them involved is outdoor chalk on paving slabs or on the sidewalk, and they can decorate to their heart's content!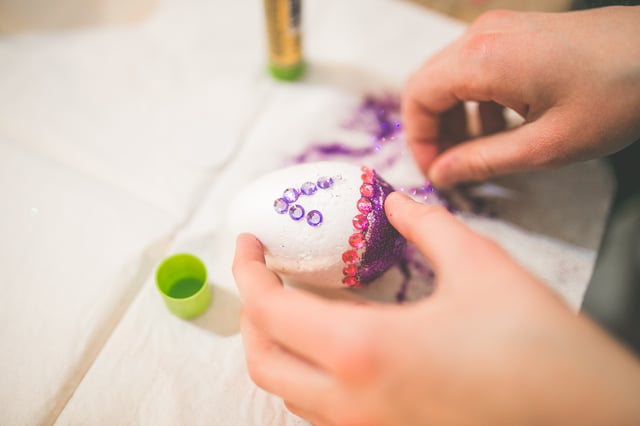 ---
There are so many ideas out there, the opportunities are endless. Whatever you choose to do, make sure it's fun and tailored to your child's natural interests and abilities. And embrace this happy, fun time of year!
At our Kids Konnect preschools we love this style of play-based learning, and our curriculum has a great balance of fun and discovery through play. Interested? Have a look for yourself!
---