It can be tricky to decide when is a good time to start your child's learning at home. We don't want to repeat things that will be introduced at preschool, and it can seem a little too soon to begin with formal worksheets or academic resources.
But there's no need to limit your child's learning to letters and numbers! If your preschooler is curious, active and open to new things, it's time to start challenging and encouraging their young minds. The best way to do this at home is through setting aside time for planned activities.
While it can be tempting to stick to familiar activities like painting or reading, there are so many other exciting possibilities that require almost zero resources or time. You'll be surprised how much fun can be had from the simplest of tasks!
We'll go into further detail in our next post with some inspiration for activities if you ever get stuck, but in this post we'll try to help main challenge facing parents trying to add in activities- lack of time. With work, multiple kids, sports, pets and cooking dinner, sometimes it's a miracle just getting through the day!
Everyone's schedules are different and every child learns in a different way, so the key thing is to plan your activities for a time that works best for your family. Here are a few times of the day you might not have tried yet! See if you can squeeze one in a day next week.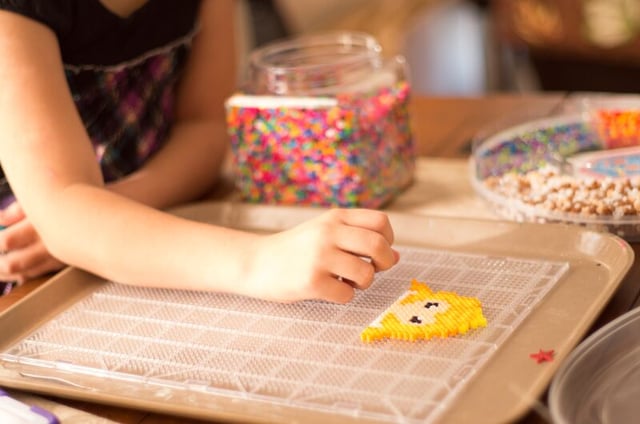 ---
In the Morning
If you work or have other kids to get to school, this might not be your ideal time of day, understandably. However this could be when your preschooler is most alert and their young mind is ready to learn! If you stay at home with your child or have a few spare minutes in the morning, it can be a great time to fit in an activity. If you plan what you have in mind the night before, it'll save any hassle in the morning if you do have a lot on your plate. This can also be a great way to start the day off with a little surprise set out for your kids once they are awake and breakfasted!
How about: Sorting toys, craft materials or crayons into a rainbow. Stick different colours of paper out on the floor, and get your preschooler to hunt for items of that colour and arrange them on their matching paper.
Lunchtime
If your child is at home during the day or comes home at lunchtime, this could be an ideal time for you to settle them into an activity. Instead of putting them in front of the TV, plan ahead and prepare something to keep them occupied and to get their minds engaged.
How about: Getting them involved with making their own snacks or lunch- try little race cars with apple slices and grapes as wheels!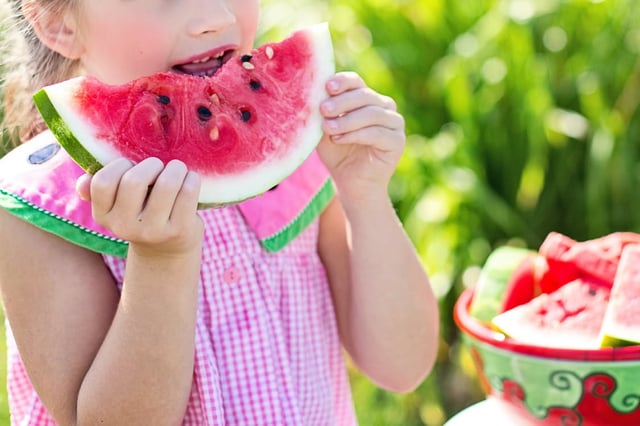 Before A Nap
If your child takes an afternoon nap, but maybe takes a while to settle down, a little activity might just do the trick. Depending on how long you have before he or she gets sleepy, you could use this time for some arts and crafts, a some role play if you have others in the house, or a game in the garden.
How about: Try out this great leaf garland idea, a fantastic way to get moving outside and also learn about the seasons and colors.
After Nap
If your child doesn't nap in the afternoon, it can also be a good idea to use this as a quiet time when they play independently, so a simple, mess free activity would fit in well here. If your child does nap, this could be when they make a slightly grumpy return into the land of the living, and could call for an activity with not too much effort required!
How about: Magnetic shape building on the fridge or magnetic board, puzzles, felt pictures, or just practising reading.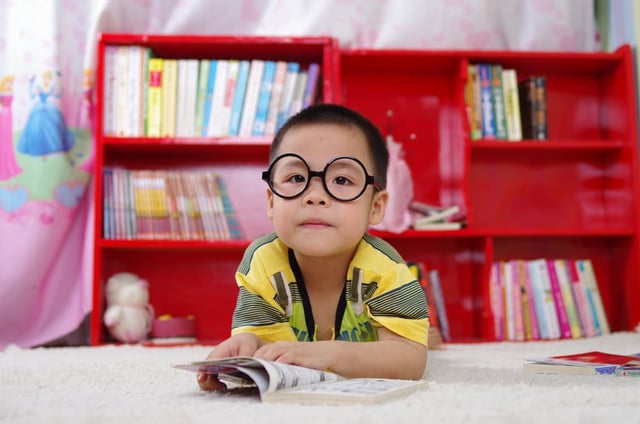 Evening
After dinner is a great time to get settled down and quiet before bed, and engaging the brain with a little task is a good way to wind down.
How about : set out a selection of string, ribbons, ropes or shoelaces, and let them have a go at tying things together. See if they can even begin to tie basic knots, and this can lead into the tying of shoelaces.
Weekends
The weekend is normally an easier time to schedule in some activity, without the constraints of work or school. Take this time for more elaborate tasks like outdoor scavenger hunts, organised games or collage making and collecting if it's a rainy day.
How about: If you have a regular slot of time every weekend, plan a longer term activity like a collage that you can keep coming back to and building upon every week. For example, you could make a 'zoo' on the wall and add a new animal every weekend, using a different craft method each time.
---
Making time for a few planned activities per week is a great way to kick start your child's development, as well as making your time together more fun for both of you! At our Kids Konnect preschools the fun continues, as our curriculum is structured around learning through activities and discovery. Our days are never boring as we incorporate a huge range of indoor, outdoor, musical and creative activities intothe schedule for each day. Interested to know more? Have a look at what else we have to offer!
---