Kicking back and reading a book is a great summertime activity. Children learn to read best when they have repeated interactions with books that parents read aloud. Help jump-start your child's reading by using these best children's books about summer: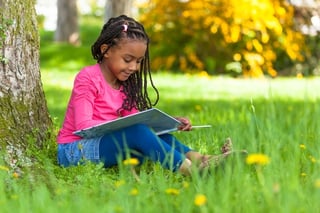 Beach Bunny
With engaging and colorful pictures, Beach Bunny by Jennifer Selby tells the delightful story of Harold, who "likes to be prepared," and his mother getting ready and going to the beach. Your preschool child will enjoy listing the items that Harold needs to bring and the gentle humor of his concern that they have everything they need. The rhythm of the book and use of lists makes this an easy book for kids to memorize and repeat, which is an important pre-reading skill.
I See Summer
The lovely rhythm and rhyme of poet Charles Ghigna's I See Summer creates a wonderfully evocative picture of the season. The simple and childlike pictures illustrate this beautifully. Even better, the simple structure of the sentences, "I see sunshine when I wake. I see sailboats at the lake" helps children to remember and read along with you. Teachers at Kids Konnect use repetitive books like this to help children learn sight vocabulary, and you can do this too by reading and re-reading books like I See Summer.
Summer
One of a series of four season books by Gerda Muller, Summer is a board book with pictures but no words. How do you "read" a book without words? Your child gets to make up the story! Wordless books encourage creativity and help children to use picture clues and sequences to help them read. Use Summer to teach your child how to write their own stories by just looking at the pictures. If you want, you can write down your child's story and then read it back to them, or you can have fun together making up different versions of the story.
Re-reading books is not only an excellent way to prepare your children to learn to read, but also a great way to create wonderful shared memories. Don't forget that children also learn through watching their parents model reading, so be sure to take the time to relax and read yourself this summer. What book is on your summer reading list?