5 Reasons to Enroll Children at Kids Konnect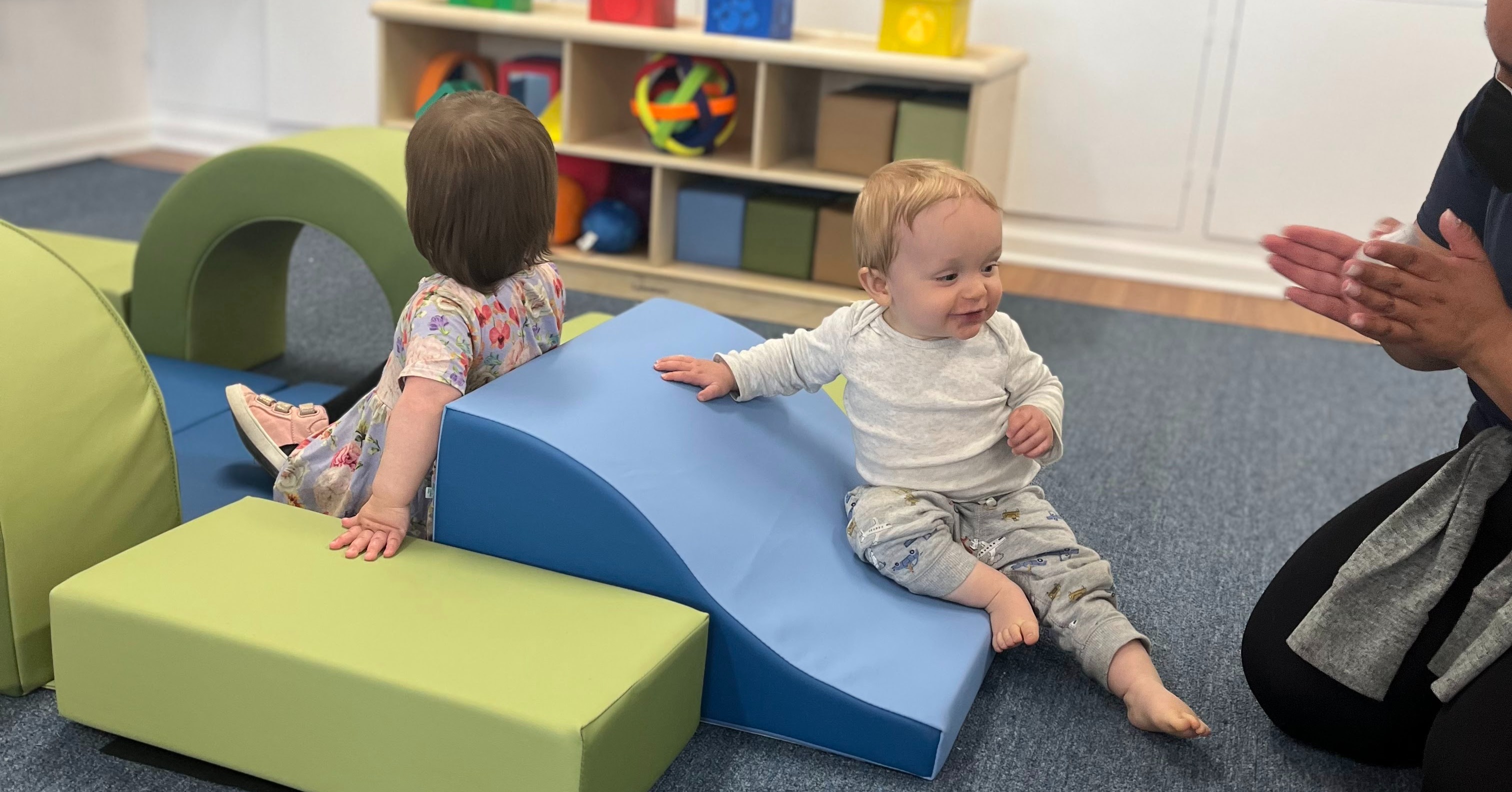 We know it's a difficult decision when finding the right preschool for your family. It's important to us that both little ones and grown ups feel comfortable and happy with every aspect of the preschool. That's why we strive to offer a fun and engaging place to learn that focuses on creating strong teacher/child relationships, a healthy, nutritious menu and an active lifestyle as well as a focus on play-based curriculum.
Kids Konnect welcomes grown ups and children into its community. Our open-door policy and small class sizes creates an environment that little ones enjoy learning in. The increased chance for one-on-one opportunities allows for the teachers to really get to know the children, which in turn positively impacts their development and progress.
Here are the benefits for enrolling your little one in one of our Kids Konnect Bay Area preschools.
We Offer a Play-Based Curriculum
We make learning fun! By using a wide selection of toys and creating engaging activities, children learn new skills every day whilst enjoying themselves at Kids Konnect. We create a friendly and interesting environment for little ones to develop and grow at their own pace. From stacking blocks to make a tall tower before it falls to mixing paints to create a new color, children are able to problem solve whilst exploring and testing out new ideas. Most importantly we let children be children!
Ratios in Our Classrooms
To ensure that our infants and preschoolers are well supervised at all times, we maintain a ratio of 1:3 for infants and 1:9 for preschoolers, which is well below the state licensing requirement. It is important to us that all children who attend one of the Bay Area preschools have a great relationship with the teachers and benefit from the small class sizes. The support, care and attentiveness that each child receives ensures that little ones feel at home at Kids Konnect.
Enjoy Healthy Meals
Eating nutritious, healthy food is extremely important to a child's development. We offer 2 healthy snacks as well as a healthy, filling lunch, which is included in the tuition fee. Our menu is designed to lower the amount of sugar and fat that our preschoolers eat offering a balanced diet that keeps them happy and content whilst at Kids Konnect.
We mix it up every month to ensure that we offer a variety of different foods so that the little ones don't become too bored. We take into consideration every child's needs and can make any changes if a preschooler has any allergies or intolerances. Take a look at our menu here and find out more about the benefits of a nutritious, balanced diet.
Our Selection of Preschools
There are four Kids Konnect preschools in the Bay Area, all committed to building a care plan that works for your family. Offering full and half days, we can work together to find a schedule that is suitable. Take a closer look at what each one has to offer.
Pacifica
Age range: 18m - 5.9y
Outdoor Area: Yes
Opening Hours: 7am - 6pm
Opening Days: Mon - Fri
Redwood City
Age range: 0m - 5.9y
Outdoor Area: Yes
Opening Hours: 7am - 6pm
Opening Days: Mon - Fri
San Leandro
Age range: 4m - 5.9y
Outdoor Area: Yes
Opening Hours: 7am - 6pm
Opening Days: Mon - Fri
San Mateo
Age range: 2y - 5.9y
Outdoor Area: Yes
Opening Hours: 7am - 6pm
Opening Days: Mon - Fri
As we know, small children do not sit still for long! We embrace this energy by making sure that exercise and movement are encouraged at all of our Bay Area preschools as the benefits to learning are huge. It helps for children to de-stress whilst improving their coordination and their attention span. Regular physical activity allows for little ones to concentrate on a task, understand instructions and enjoy working in a team. We are very passionate about being active as it really does help with their development.
Come and see what our preschools have to offer for yourselves.