What Bay Area Parents Think About Our Preschool Tours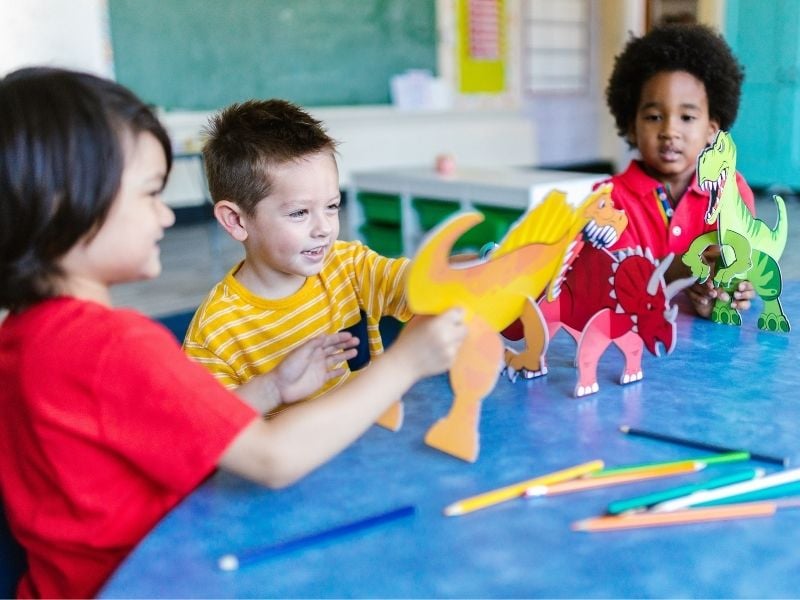 Are you struggling to find a preschool in the Bay Area for your little one? Are you confused by terms like Montessori or circle time? Do you want to know what meals are served at lunch?
Like when you're choosing where to live or where to work, you should take the time to look around any preschools or infant care centers you're considering.
A tour is perfect time and place to ask early learning professionals the questions you want answered.
Before you can join one of our award-winning preschools, you have to tour your preferred Kids Konnect location.
During our tours, the school director and teachers are at hand to answer your questions. A preschool tour will let you know what to expect when you enroll your little one at Kids Konnect.
We cherish giving tours and meeting new families. Check out these reviews from touring parents of our schools!
Kids Konnect Preschool Tour 5* Reviews
San Mateo Bunker Hill
⭐⭐⭐⭐⭐
Tour was great! nothing comes to mind for improvements. Seeing the space, learning many important details, opportunity to ask questions. Kim was fantastic in providing the tour and answering my questions.
- Albert Gao, tour survey respondent
Redwood City
⭐⭐⭐⭐⭐
Stephanie showed me all the different areas of the daycare and explained me all the activities kids do there! She answered all of my questions and helped we get an understanding of what my little one's life at Kids Konnect would be like.
- Alessia Corrado, tour survey respondent
San Leandro
⭐⭐⭐⭐⭐
I learned everything I wanted to know! Loved being able to see the classrooms and have a conversation with the director
- Chassidy Smalley, tour survey respondant
Pacifica
⭐⭐⭐⭐⭐
The director and teachers were very personable which ensures me that my child will be in great hands. From booking a tour online to finding the school, everything was super easy!
- Hephzibah Calara, tour survey respondant