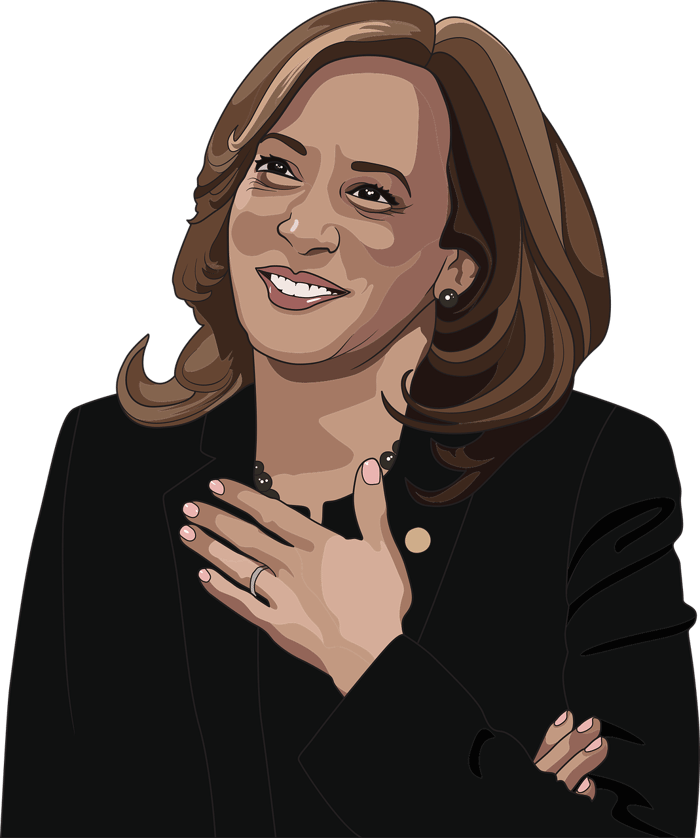 Kids Konnect felt great pride on January 20th. Not only did the country's checks and balances work and there was a peaceful transition of power, but it was amazing to see Oakland's own Kamala Harris become the Vice President of the United States.
Kamala Harris is the first African-American VP. She is the first Asian-American VP. She is the first female VP. She has smashed so many glass ceilings! She makes us hopeful and happy for the future of our country and the future of our students.
Kids Konnect Preschools pride ourselves on our classroom diversity, and we make a point of learning about, and celebrating, other cultures. We believe Vice President Harris will provide a shining example to all of our students.
How Positive Images Help Children
Studies from the University of Nebraska suggest children as young as 2 start to develop an understanding of socially prevailing ideas, feelings and stereotypes about people and themselves. Their understanding is shaped by their community, parents and caregivers.
The same research also suggests that adults who engage children in culturally responsive and sensitive educational experiences can:
Build a child's sense of self-confidence and self-worth
Increase children's awareness, appreciation and inclusion of diverse beliefs and backgrounds
Maximize a child's academic achievement
Vice President Kamala Harris is a beacon of hope to our young children of color and minority backgrounds. When they see her on TV, they will see someone who looks like them succeed! She will help children become more confident and let them know that they can be successful.
Positive images of the VP will inspire our youngest learners to do their best, and understand that their hard work will be worth it.
Biden-Harris Administration Child
Care Pledges
The Biden-Harris administration is prioritising family and early learning education. They have budgeted for sweeping childcare reforms that should help the US create affordable child care. We're relieved to see two leaders value family, children and learning not only in words, but with funding and much needed legislation.
Ms Harris has gone even further and has long supported childcare organisations. When her run for the Democrat-presidental nomination ended, she donated her campaign dissolution funds to our friends at BANANAS.
So we want to say a big thank you to our new VP Kamala Harris for letting our children know they can be what they want to be!
Do you want your child or children to learn a diverse curriculum that encourages them to learn about other cultures and beliefs? Do you want them to get an education that lets them see themselves in their learning environment and boosts their self-esteem? If so, get in touch with Kids Konnect today!