It's nearly September which only means one thing to all the parents out there…. back to school! For most parents with children aged 2-6, those three words can either fill you with glee or leave you brimming with dread. Whichever it is, you have an opportunity to makes these last few days as fun as possible whilst giving you some time to prep and make September's transition as stress-free for you and your kid.
Here are three top tips which can apply to all families with children entering preschool, pre-kindergarten, or kindergarten in San Francisco's Bay Area.
1. Make the most of the Labor Day weekend
Labor Day is the last long weekend before school starts so make the most of it. Head to the hills, your local playground or swimming pool, throw a barbeque on the beach, or simply chill at home with these fun activities.
If you don't mind the short drive to San Jose, check out the Mini Makers Faire on Sunday, September 3, 11am-5pm. It's a place where kids explore and get inspired from the awesome creations of inventors and enthusiasts.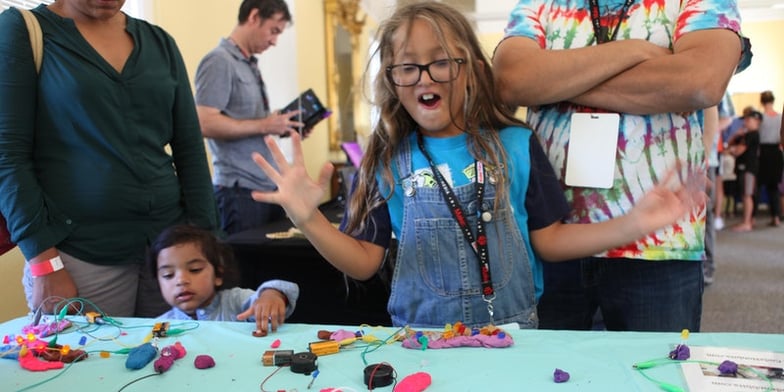 Photo from San Jose Mini Makers Faire
If you're a baseball family, the San Francisco Giants are playing on Saturday, September 2 in the evening and on the following Sunday from 1:05pm or the Oakland As are playing on Labor Day.
Pro tip: Still stuck for ideas, try our preschool activity generator.
Psssst…If the grandparents can have the kids for an afternoon and you fancy a bit of culture, check out free Shakespeare in the Park.
2. Be prepared
There's nothing worse than the first day of preschool creeping up on you and you're not 100% sure what your kid needs for their first day. Here's a quick checklist of items you may have considered or are an added bonus to make this important time a little simpler:
Change of clothes and underwear
Water bottle (for when it's hot outside)
Apply sunscreen before preschool (this is a HUGE help for teachers)
Lunch (if required)
Easy clean, rolled, nap mat (if required. You also don't want one with a stiff back, trust me!)
Give a little extra time on your child's first day when you arrive at preschool. Allow enough time for your child to become familiar with their new classroom and the teacher before you say goodbye.
Bonus points: Consider practicing the morning routine so it doesn't come as a shock to the system on their first day.
3. Make something with your preschooler to remember this day
Why not put pen to paper and glue to glitter to commemorate this stage in your and your kid's life. It could be as simple as drawing around all the hands in your family and then decorating them, taking a family photo, or as advanced as creating a time capsule!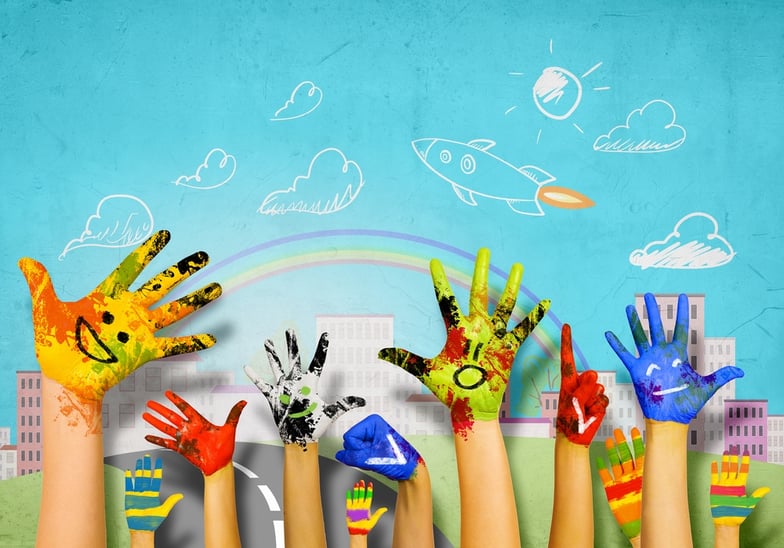 Parents at Kids Konnect will receive monthly newsletters from their preschool telling them the month's learning themes and other important news. This is a great way to extend play-based learning into the home and keep an eye on your child's progress. We also publish everything going on each month on the Parents page of our website.