Black History Month is here! At Kids Konnect, we love celebrating and teaching our students how much African-Americans have contributed to the United States.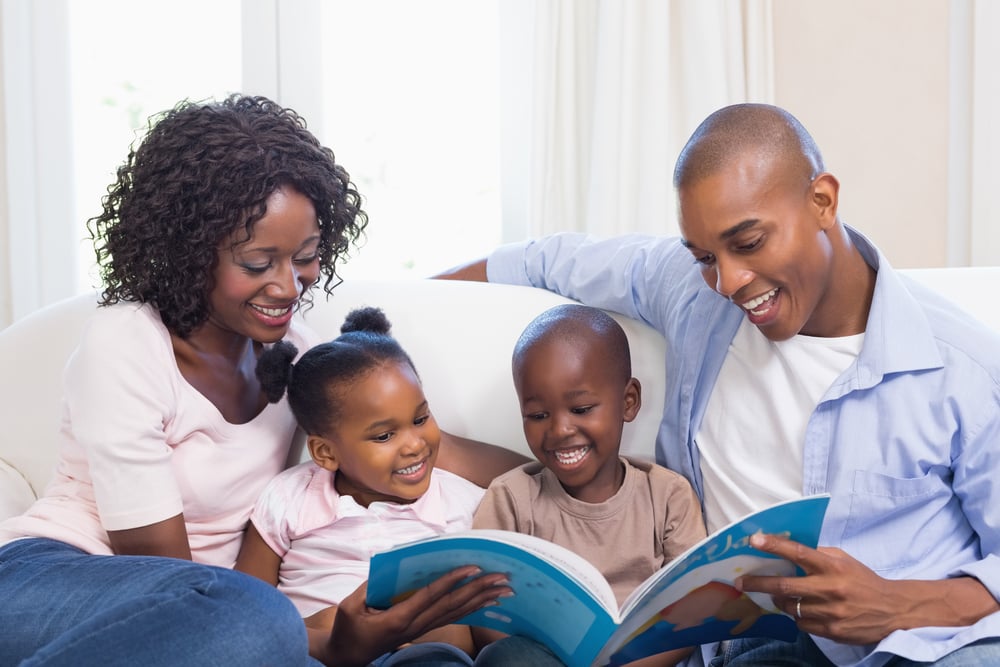 Did you know that more than 500 of your household items were created by agricultural scientist George Carver including your cooking oils, peanut butter, paint and soap? Or that Mary Beatrice Davidson Kenner created the sanitary belt, a hard-tray attachment for walkers and wheelchairs, and toilet paper tissue holders?
Or that more recently, computer scientist Lisa Gelobter helped create Shockwave, an essential piece of technology that led to the development of web animation. Lisa's responsible for those gifs. you share on your Whatsapp groups!
There's a lot to talk about during Black History Month, and Kids Konnect has found the best way to share these stories with our young readers: bedtime stories!
According to Kidsdata.org, 65% of California parents read to their young children daily. That's an amazing stat! And, we all know the benefits of reading – it improves children's cognitive function, language skills and imagination!
So what better way to celebrate Black History Month with young children than reading positive stories about African-Americans! Kids Konnect has put together this collection of 10 books about Black History that are perfect for young children and preschoolers.
Great Children's Books to Celebrate Black History Month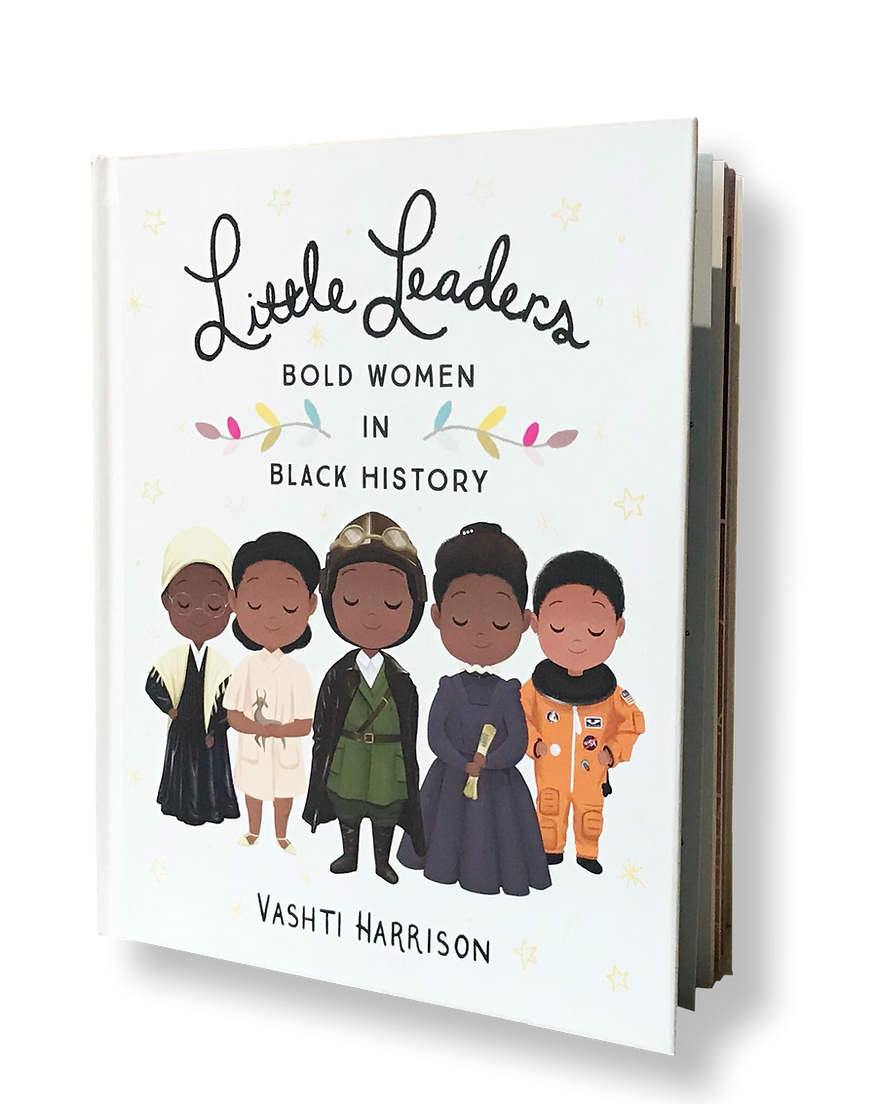 The Little Leaders series by Vashti Harrison has quickly become one of the go-to children's books. Using her popular Instagram illustrations, Harrison has written 3 books that provide inspiration to children of colour.
Book 1, Little Leaders: Bold Women in Black History features 40 child-friendly biographies of African-American women who have helped change the world including mathematician Katherine Johnson, whose expertise got Neil Armstrong on the moon, cabaret singer-turned-spy Josephine Baker and scientist Alice Ball who formulated the treatment for leprosy.
Book 2, Little Dreamers: Visionary Women Around the World highlights amazing women of colour across the globe. Some are well known and others you'll learn about for the first time including Hedy Lemar, Mary Blair and Zaha Hadid.
Book 3, Little Legends: Exceptional Men in Black History focuses on trail-blazing African-American men and features legends such as civil rights activist John Lewis, lawman Bass Reeves and writer James Baldwin.
2. Hair Love by Matthew A Cherry
Hair Love is the inspirational, tender and empowering story about an African-American father trying to give his daughter an extra-special hair style for an extra-special occasion. Based on the Oscar-winning short film (above) and illustrated by Vashti Harrison, Hair Love is an ode to loving your natural hair and a celebration of daddies and daughters everywhere.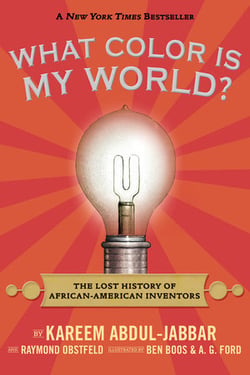 This children's book, written by NBA hall of famer Kareem Abdul-Jabbar and Raymond Obstfeld, shows black history is full of light bulb moments. It reveals all the amazing inventions we depend on today and shows their African-American inventors. Did you know that ice cream scoop was invented by an African-American (Alfred L. Cralle)? What about open heart surgery (Dr. Daniel Hale Williams)?
Children who read this book will quickly learn that many of the life changing things we now take for granted have an important role in Black History and world history too.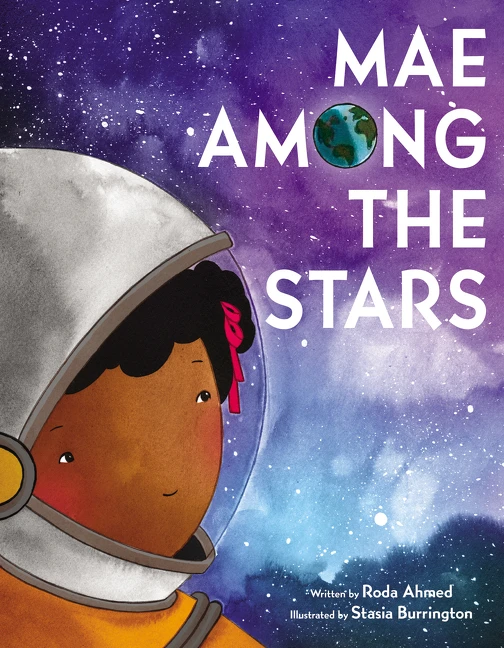 A lovely picture book celebrating the first African-Amercian female astronaut Dr Mae Jemison. This is an epic tale of curiosity, intelligence and determination as we follow Mae on her journey to the stars. An inspirational book for young girls that teaches them to reach for the stars and persist! A vital retelling of a famous African-American woman that is perfect for Black History Month.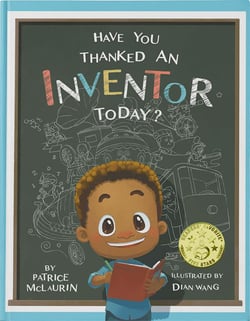 Author Patrice McLaurin has made learning about everyday inventions made by African-American's easy. Her children's book is a unique journey perfect for Black History Month. The story follows a young child as they go to school, and McLaurin highlights all the African-American inventions you come across in your everyday life, from George Carver's peanut butter to the traffic light, created by Garrett Morgan (Morgan also created the gas mask!)
Have You Thanked an Inventor Today also features biographies of each inventor and has been selected by Microsoft as a children's book perfect for STEM learning. McLaurin has also written Have You Thanked a Kidventor Today and I Am Because I Choose.
This children's book is an excellent biography of Benjamin Banneker, the man responsible for the ticking clock in your house, office and Kids Konnect preschools! Inspired by his friend's pocket watch, self-taught mathematician and astronomer Banneker built the first wooden clock in America. He also created one of America's earlier almanacs that predicted upcoming eclipses and charted the tides! He also wrote a letter to Founding Father (and slave-owner) Thomas Jefferson arguing against slavery.
In the video, author Shana Keller delivers a live-reading of her children's book.
Henry's Freedom Box tells the story of Henry Brown. Born a slave, Henry doesn't know how old he is because slaves weren't allowed birthdays. He soon marries Nancy and has 3 children. Henry's plantation owner sells Nancy and his children to another plantation. While grieving, Henry climbs in a box and mails himself to Philadelphia and to freedom in the North.
This picture book explains the reality and horrors of slavery with eloquence and grace. Kadir Nelson's illustrations are heartbreaking, breathtaking and hopeful. Watch a live reading above!
Bring a bit of rhythm to your children's bedtime stories with The Jazz Man by Karen Ehrhardt. The perfect book for any music loving child and Black History Month celebration, you read out loud to the tune of 'This Old Man', you can scat and jive along to the stories of Mr Bojangles, Duke Wellington, Louis Armstrong and more!
Can't remember the tune to 'This Old Man', watch the video above to see how it's done! We'll need the same enthusiasm!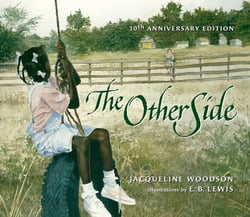 Jacqueline Woodson distills all the horrors and pointlessness of segregation into her moving and powerful children's book, The Other Side. Clover is a young black girl whose garden fence segregates her town. Her mother tells her never to climb the fence. However, one day, Clover sees Annie, a white girl, lonely on the other side of the fence and they start talking, sitting on the fence together. Clover's other friends won't let Annie play with them, but they slowly learn that the fence shouldn't be there.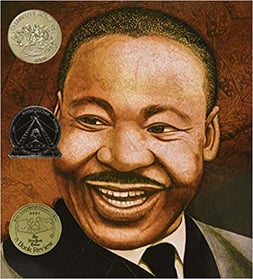 Black History Month needs to remember the legendary Dr Martin Luther King Jr, and every child should know his name. Rappaport's picture book uses MLK's own words to tell his story, beginning with his childhood experience of seeing a 'Whites Only' signs in his hometown to his role in the Montgomery bus boycott and up to his tragic and untimely murder. This is a children's book that should be required reading.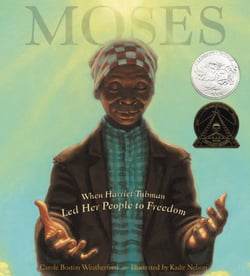 Introduces children to the complex history of Harriet Tubman and the underground railroad This picture book tells Harriet Tubman's story as she journeys to the North of the United States in the search for freedom. At the end, she returns to the South to rescue her family and other slaves. With a focus on Harriet Tubman's story and the characters she meets on her journey, this is a vital retelling of the Underground Railroad that is perfect for bedtime.
12. Tar Beach by Faith Ringwald
Watch Faith Ringwald read her iconic book on NPR
Tar Beach refers to the black, hot asphalt roof Cassie Lousie Lightfoot has picnics on in Harlem. It's 1939, and she dreams of soaring through New York City noticing the famous landmarks African-American's helped build, and the social injustice they face every day. This is a book full of teachable moments, and is a great way to educate children on the problems America is still dealing with and the injustices African-American's face.
Find out more about Kids Konnect Preschools
Kids Konnect Preschools are dedicated to diversity and equality. We promote inclusivity in our play-based curriculum and make it our mission to teach children about other cultures. From the Lunar New Year to the different holidays in the holiday season, we believe it is important to a child's growth and development that they learn about events that they wouldn't normally celebrate.
This is why we believe Black History Month is important as it teaches children (and adults) about the positive aspects of the African-American story.
If you want your child to be educated in our welcoming environment, feel free to book a tour with your local preschool or join our waitlist!