Makinya Ward from Kids Konnect speaks out about the child care crisis on KQED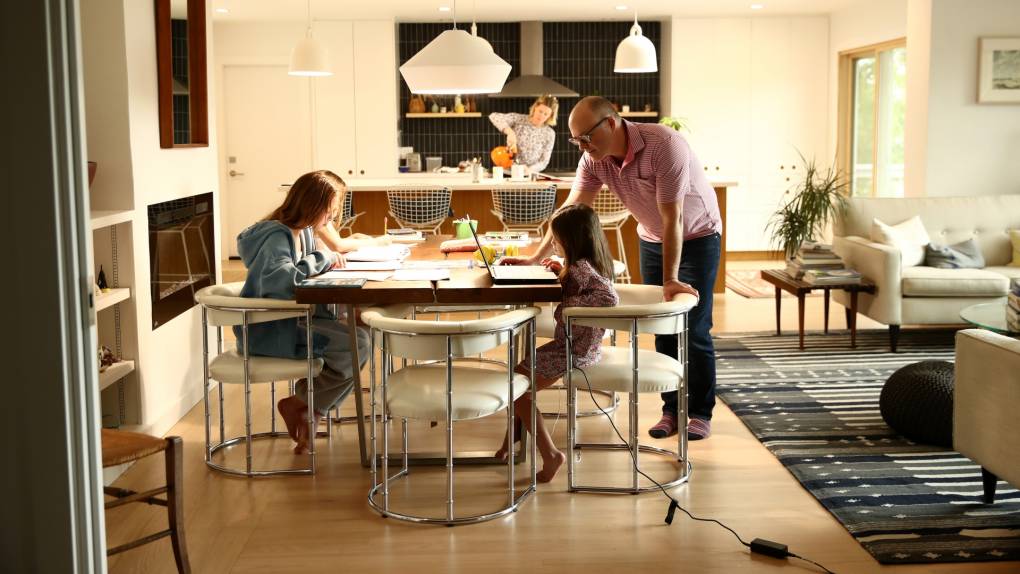 Matt Kramer helps his daughter, Meg, who is in kindergarten, with schoolwork at home on March 18, 2020 in San Anselmo, California.

(Ezra Shaw/Getty Images) Image used from KQED.

Last week, Makinya Ward from Kids Konnect preschools, spoke to Michael Krasny from KQED radio about the child care crisis in California.

"Falling enrollment, anxiety about health risks, and confusing guidelines from public health officials have all contributed to a crisis in California's child care facilities. That's according to a recent report out of UC Berkeley that surveyed preschools and in-home daycare services on how they're navigating the pandemic".

The 30 minute program discusses the report, why the child care industry is in financial trouble, what provisions Kids Konnect and other preschools have put in place and what needs to be done about it.

It's a great segment with analysis and opinions from across industry as well as parents of preschool children.
More reading
If you're interested in learning more about our COVID-19 procedures you can watch a short video or read out program updates.
New parents can read how enrollment works during COVID-19.