As parents, germs are not our friend.
We do our best to keep our kids healthy with the right food, sleep and exercise, so naturally we want to try and keep them away from all sources of germs. Unfortunately, toddlers and pre-schoolers don't follow the same agenda!
Kids, of course, have no knowledge of what surfaces they should touch and what is a no-go zone. They certainly don't have a clue what the protocol is for keeping their own germs to themselves, as we'll all know from having our faces sneezed in when bending down to tie a shoelace!
So what can we do as parents to avoid living in a permanent state of snot? Here are some tips:
The most obvious answer to this is to educate. As we said before, kids have no way of knowing that touching the kitchen table is fine, but touching the toilet seat isn't. These things have to be slowly explained, probably over and over until it sticks. While we don't want to terrify them with talk of dangerous diseases and infections, it's important to make sure they know that it's not optional. Explaining the link between germs and having a cold is a good way to illustrate the need to stay clean.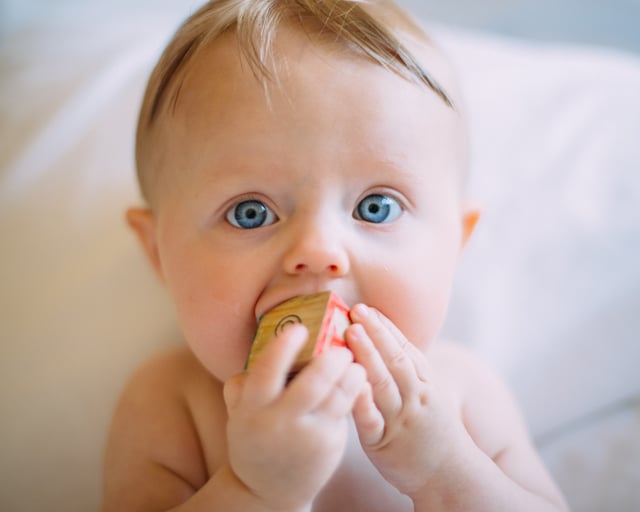 Start with the processes that will help protect your child from germs. Making sure they take their hands out of their mouth is often one of the first lessons we teach our kids as babies, closely followed by a few reminders of what is food and what definitely isn't! As they get slightly older we can start adding in how and when to wash their hands, the tooth brushing routine and general rules surrounding germs, but we can't expect them to get it all first time round.
The easiest way to turn these lessons into second nature is to make it fun! If your child is reluctant to go in the bath, there are plenty of bath toys, songs and activities out there to make your life easier. If tooth brushing is a daily struggle, make it into a song. If handwashing still isn't sticking, look at getting a special step up to the sink, or a colourful soap dispenser that's just for them.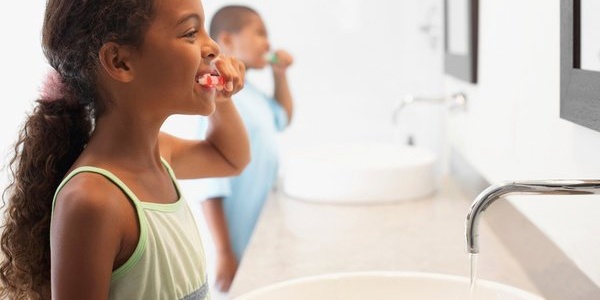 As we know, kids thrive on their routines. Making handwashing, toothbrushing and cleaning part of their little daily routines will get it stuck in their minds from early on. If they get forgetful, put reminders on the bathroom door, or think about using a daily chart with stickers.
Given the generally grubby nature of pre-schoolers, there will undoubtedly be a time when yours becomes ill. Without locking them into isolation in their rooms, we also don't want to willingly invite the bug to spread around the whole household (although this does tend to happen!) To avoid it spreading to your other children and to yourself, just step up your cleaning and sanitizing efforts a notch. Encourage extra washing of hands, and clean surfaces like door knobs and eating areas a little bit more. If your child has a bug worse than the cold, consider putting soft toys in the washing machine and plastic toys in the dishwasher to prevent germs spreading like wildfire.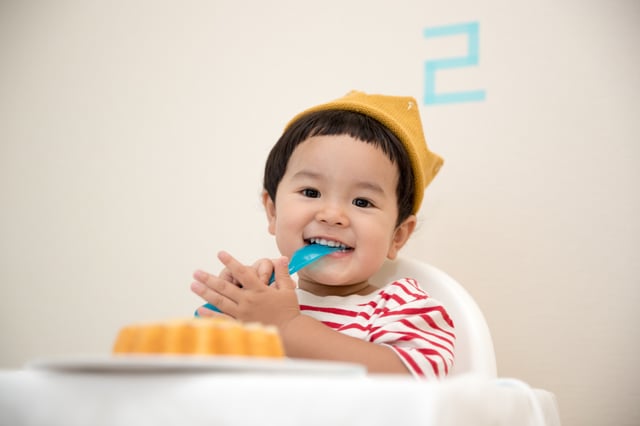 It's all very well teaching our preschoolers to protect themselves from germs, but we also need to make sure they aren't the ones spreading them! They may have perfect hand washing habits at home, but be unaware that sneezing and dribbling on other kids is not cool. Let your preschooler know to cover their mouth when they cough and sneeze, and explain the reasons for this. Your preschool teacher will thank you!
Teaching kids about hygiene needn't be a huge task, and there's no need to go into scary details. With a little bit of everyday routine, gentle reminders and a good example set by everyone else in the house, hygiene will soon become second nature to your preschooler!
When you've put in all the hard work at home, you want to be sure that your child is heading off to a clean, hygienic environment when they set off for school or preschool each day. At our Kids Konnect preschools you can rest assured that everything is cleaned to very high standards, and we'll stress the importance of being clean and germ free in our daily activities.
Keen to know more? Have a look for yourself!