4 Ways Books can Combat AAPI Racism for Young Children
Talking to children about race and racism is one of the toughest challenges facing parents and educators today. Statistically, parents of children of color are far more likely to discuss racism with their children than their white counterparts. It's uncomfortable and there is mixed guidance on how to approach the subject.
A great place to start? The book shelf.
How do Books Help Young Children Learn About Racism?
Story books are instrumental tools for children to make sense of the world, learn vocabulary and expand their horizons. But how do they specifically help tackle racism?
Stories enable children to see new worlds, new perspectives and new experiences that may be different to what they see in their own life. It allows them to put themselves in the shoes of others and develop understanding and empathy.
A collection of diverse books perfectly fuels conversations about race, differences and individualism. That is, as long as the adults in the room have the courage to use the stories to ignite children's natural curiosity and allow for open discussion.
Books that tackle racism directly help meet the developmental needs of young children. New

research

shows that young children (younger than 5 years old), require more than arbitrary statements on equality and vague messages about friendship. They need direct information about racism and how it might affect them or their classmates, and they need the vocabulary to ask questions and be receptive to the guidance provided by parents or educators.
Children's Books that Address Racism towards AAPI Communities
The need for action is more urgent than ever as the US witnesses backwards steps in race relations. Specifically, the Covid 19 pandemic has sadly led to a rise in anti-Asian racism in the US. From March 2020 to February 2021, Stop AAPI Hate reported 3,795+ incidents of AAPI hate across the United States.
This sickening statistic has pushed us to put together a list of strategies with recommended titles to help aid discussions about race and what is currently happening to our Asian and Pacific Islander communities.
To support your local AAPI community, please get your books from AAPI-owned book stores:
https://www.arkipelagobooks.com
https://www.asiabookcenter.com
1. Normalize Asian and Pacific Islander Heroes
Books with diverse protagonists teach children of all backgrounds that anyone can achieve their goals and be successful. Seeing Asian-Americans and Pacific Islanders at the heart of the story breaks down the subtext of white supremacy that appears in so many children's stories where people of color are portrayed as lesser, weaker or in need of the white people's help.
Opt for stories where the protagonist is Asian or a POC, but their heritage or skin color is not central to the story.
A Big Bed for Little Snow
by Grace Lin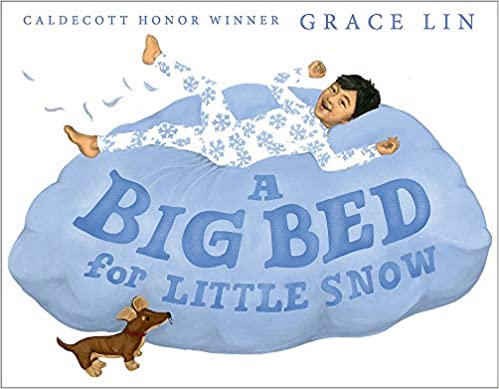 This magical story is full of mischief and fun! The perfect-for-winter story explains how snow is created with a lot more make believe than science and has the most beautiful illustrations. The Asian protagonist's heritage is not central to the story and the author notes that this book is about her claiming her American identity. Ideal for both AAPI children to see themselves as the star of the story and for children of non-Asian backgrounds to become familiar with an Asian hero.
2. Promote Empathy and Understanding
Books can help even very young children begin to understand and emphasize with the perspectives and experiences of others. Stories about the challenges faced by many Asian families enable young children to put themselves in someone else's shoes and discuss how we might have felt in that situation.
Look for stories that focus on a particular race-related challenge but be sure to steer clear of any white saviorism or stories where the characters are deemed inferior or weak due to their race.
Here I Am
by Patti Kim, Illustrated by Sonia Sanchez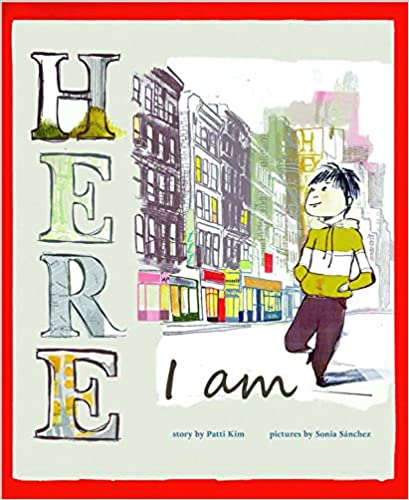 This wordless picture book tells the story of a young boy who leaves his faraway homeland to settle in a US city. At first this new world is intimidating and confusing, but eventually the boy finds comfort and happiness in his new home. A refreshing and relatable perspective on the immigrant experience, this story will help children empathize with their classmates or even their parents who have been through something similar and promote patience and understanding.
3. Learn About Multiracialism
Many children do not just identify with one cultural background and it can be confusing for them and their classmates to define their identity—something that is very important for young children. Stories that focus on this particular part of race are ideal as a platform to launch a discussion about different families and the experiences presented by multiculturalism.
I Am Hapa! Hapa! Soy Hapa!
by Crystal Smith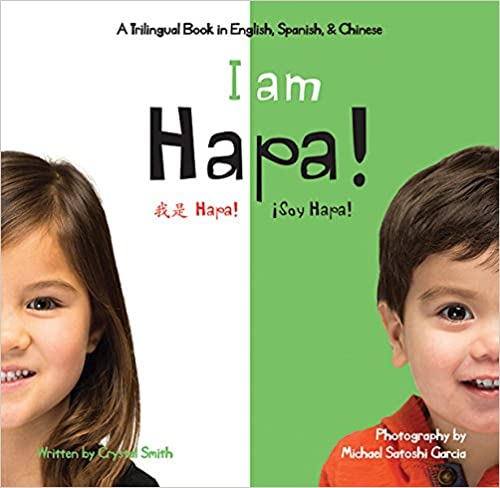 "Hapa" is a word to describe someone of partial Asian or Pacific Islander descent and this book, with its bright photographs of a large variety of facial features, hair styles and skin tones, is a celebration of multicultural families and the growing multiculturalism in the US. The simple story is written in English, Chinese and Spanish, and helps children who identify with more than one cultural background do some self-discovery and consider their own uniqueness and identity.
4. Inspire Inclusivity
Despite decades of integration, only 8% of white high schoolers and 15% of POC high schoolers have a best friend of a different skin color. Neighborhood divisions are still part of the reality of living in the US, potentially alienating groups from one another.
Positive reinforcement of the importance of community, sharing and inclusivity are really effective from a young age, and books that inspire inclusivity are a perfect way for children to identify it as a concept and talk about how they can be a unifying member of the community. Stories about inclusivity and community can help them critically assess their own surroundings and how their own community operates.
Look for books that specifically focus on varieties of cultural background as this theme goes beyond skin color into the realms of tradition, practices and world view.
Pie is for Sharing
By Stephanie Ledyard, Illustrated by Jason Chin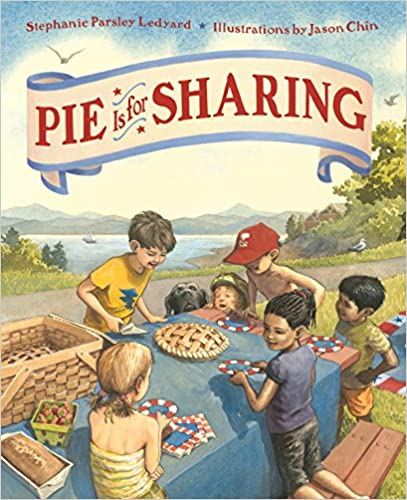 Pie is for Sharing is a very American story about a 4th of July picnic where families of a variety of backgrounds come together to share, celebrate and be together. It wonderfully unravels sharing as a concept of life as we share food, spaces, friends and family members.
How Kids Konnect is Supporting the AAPI Community
As a child care provider in the Bay Area, we fully appreciate how influential we are in the development of the young children in our care and how we are responsible for doing the work and creating change with the next generation.
Kids Konnect will promote anti-racism in our centers by:
Exposing all children to different cultures through our play-based curriculum that includes food, stories, images around our classrooms, toys, and activities.
Celebrating our uniqueness as individuals and as part of our communities with lessons about other cultures, for example different holiday celebrations
Teaching respect for all and promoting love and tolerance
Please Reach Out
To our Asian-American and Pacific Islander families, if you need to talk to someone about any trouble you think your family is facing or are struggling with your mental health, here are some organizations you can talk to for mental health support:
If any of our families or staff have heard of, witness or been a victim of a hate crime, please report it to one of the following organizations:
These organizations also have a series of resources dedicated to helping you learn more about other communities.
Kids Konnect stands against hate.