How to Keep Your Preschooler Active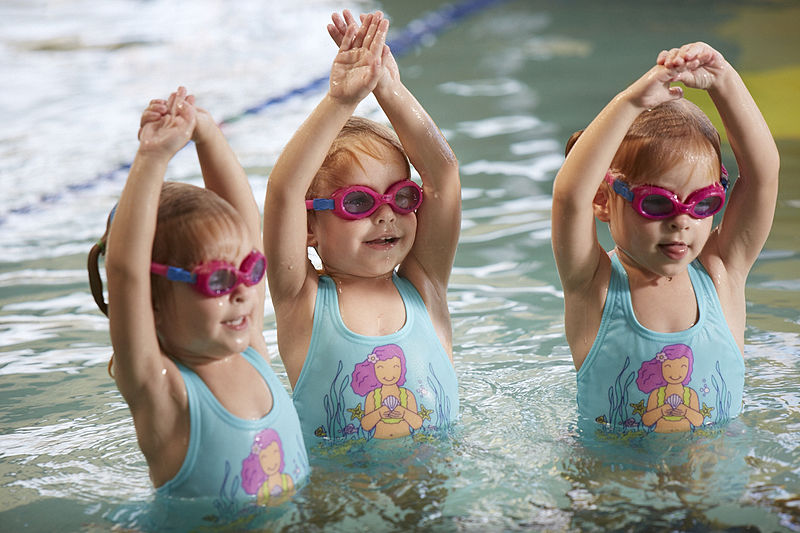 Everyone knows that exercise and movement are good for our health. But for our little ones, it is crucial to their growth and development. In fact, the Department of Health and Human Services recommends that preschool-aged children should be physically active throughout the day.
Kids Konnect's preschool teachers know how challenging it is to get young children active. Official advice is often vague and daunting. From our experience hosting regular physical education classes for children, we have compiled this list of fun, play-based activities you and your little one can do at home.
Let's get into why it's important for preschoolers to be active throughout the day and what that really means.
Key benefits of physical activity in preschoolers
Builds strength

Improves bone density

Develops gross motor skills

Improves coordination

Increases energy levels

Helps maintain a healthy weight

Develops communication skills

Builds confidence

Aids problem-solving
An active daily life has far reaching benefits for preschool children. Physical activity improves strength, bone density, gross motor skills, coordination, increased energy levels and help to maintain a healthy weight. It also plays a big role in social development. Games and activities help preschoolers develop their communication skills, confidence and problem-solving abilities, and create space for young friendships to be formed.
If some of the activity can take place outside, even better. Fresh air and vitamin D from sunlight are crucial for healthy bones, strong immune systems, good sleep quality and happiness!
Structured versus unstructured activities
Structured activity is when the activity is led or instructed by an adult.
These types of activities may be what spring to mind when considering physical activity: swimming lessons, gymnastics, playing catch, etc.
However, it doesn't need to be an organized group activity or instructor-led. Adults can encourage little ones to jump in puddles and dance to music, or assist them in climbing trees or climbing frames.
Unstructured activity is what happens when children are engrossed in their own activity and not requiring adult intervention. This could be playing with a toy, dressing up, exploring a soft play center or park, etc.
When considering the advice that preschoolers should be physically active all day, including unstructured activity as a large chunk of the daily activity makes it much more manageable for families. While it's important to raise the heart rate every day, for preschoolers, being active simply means not being sedentary. Think about how much time they're spending in front of the TV or strapped into the car seat or stroller, and focus on reducing these where you can.
A note on screen time
The World Health Organization recommends that children under five spend one hour or less on digital devices. Too much screen time is linked with speech and other developmental delays, reduced attention span, and under developed fine motor skills important for writing. Ultimately, too much screen time can make starting school difficult for children as key skills are underdeveloped.
5 unstructured physical exercises and activities for toddlers
Dancing and music
Turn the speakers up, throw on a Spotify or Apple Music playlist throw a video on YouTube and have a dance party! Children love action songs like Heads, Shoulders, Knees and Toes, or simply put on your own favorite songs.
Watch this: Here's a super fun dance compilation video for inspiration on your moves!
Hide and seek
You know how to play! Perfect for a rainy day at home or in the garden.
Build a fort
Grab some cushions, blankets, chairs and build a fort! Children love the novelty of being allowed to turn the living room upside down and their imaginations go wild playing in their new den, spaceship, castle - whatever they decide it is!
Never built a fort before? Watch this how to video to get perfect tips:
Bubbles!
We've never met a child who doesn't love bubbles. Jumping around trying to catch and pop all the bubbles will soon have little ones hot and sweaty!
Imaginative play
Dressing up, role playing as being doctors or princesses or Spider-Man, packing for an imaginary holiday - all these cute imaginative play scenarios have children moving around and focusing on a series of smaller activities. Not a screen in sight!
Book a Tour
At Kids Konnect, our days are filled with fun play-based activities and we're active every day! We love outdoor play and getting active with dance parties, games and even yoga! Come and see for yourself by booking a tour of your nearest Kids Konnect center.