8 Festive Activities to Do in the Bay Area on Winter break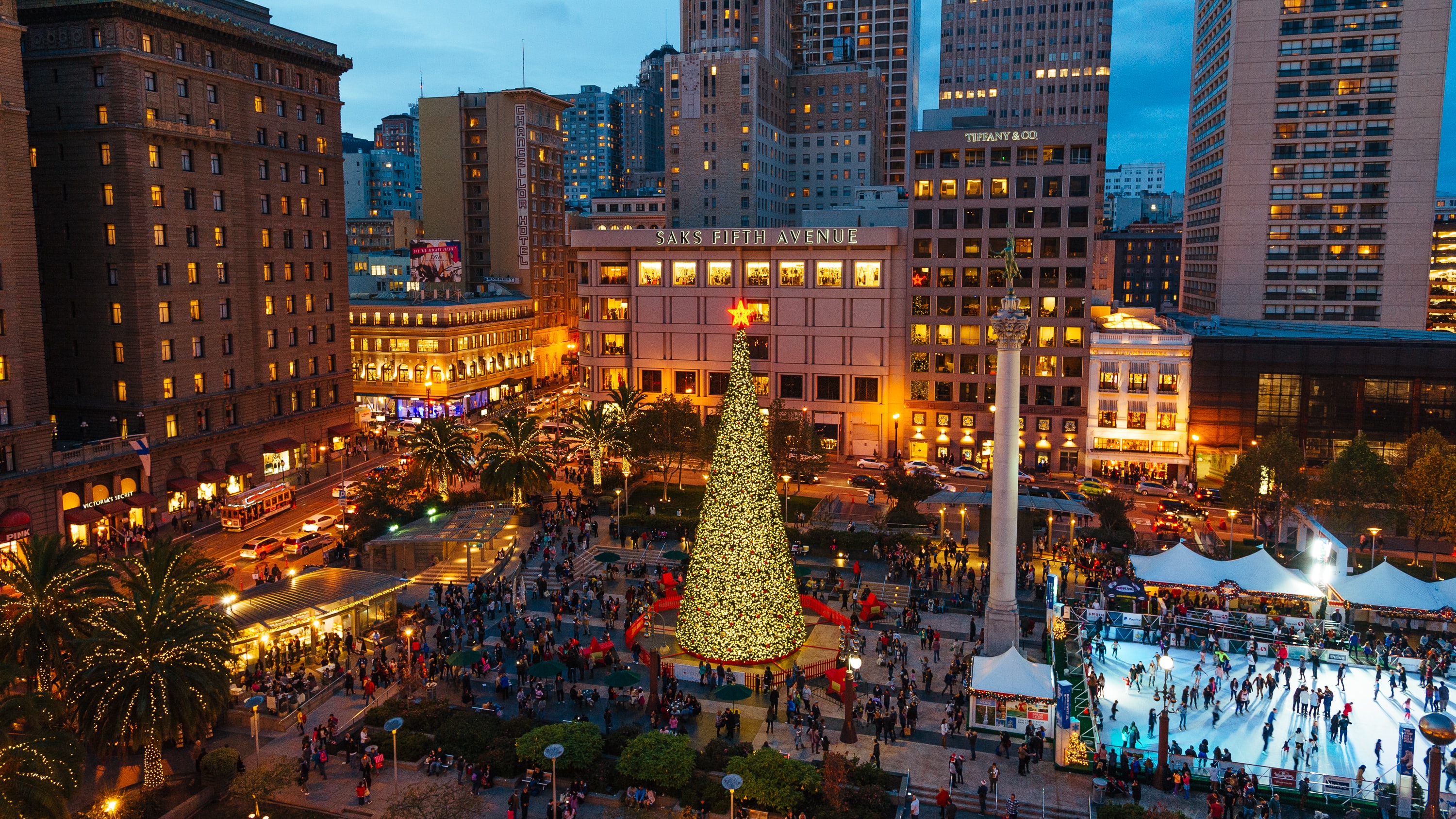 If, like Kids Konnect, you're starting to forget what day of the week it is, we've compiled a list of magical activities to keep you all busy during winter break. We've got you covered with five festive ideas that are fun for every member of the family during the holiday break. Skate your way through the holidays or take an illuminated stroll through the zoo this year, topping up your little ones imagination.
Kids Konnect is on holiday break between the 12/24 - 1/1, but don't worry there's plenty of fun to be had! Remember to always book your ticket in advance to avoid disappointment!
Bay Area Holiday Activities
1. Join in the Fun at the Iceless Skating Rink at the Bay Area Discovery Museum, San Francisco
If the thought of letting your little one loose on an ice rink fills you with dread, then iceless skating at the Bay Area Discovery Museum is the perfect alternative. Enjoy all the excitement of the winter sport without the layers this December.
For the braver ones amongst us, there are many enchanting pop up ice rinks in the Bay Area to glide around. The most festive has to be the Holiday Ice Rink at Union Square. It's time to get your skates on!
2. Take a Day Trip to San Francisco to Admire the 22-Foot Tall Fairmont Gingerbread House
The holidays wouldn't be complete without a visit to the two-story-high Victorian Gingerbread House built in the lobby of the Fairmont San Francisco. Decorated with beautiful lights, piped in white icing, and finished with far too many sweets to count, your little one will be amazed by the life sized structure that dazzles everyone who sees it. A visit to the Fairmount will soon become a family tradition with adults enjoying a glass of bubbles and the familiar smell of the festive treat - however, we do advise to resist the temptation to eat the gingerbread!
3. San Mateo on Ice - Holiday Ice Skating, San Mateo
An outdoor 11,000sq feet of REAL ice, located in the San Mateo's Central Park, is waiting for you and your little one. You can skate under the Bay Area sun in the day and a blanket of stars at night. Everyone of all abilities is welcome and there is skate rental.
4. Spot the Animal Lanterns at Glowfari at Oakland Zoo, Oakland
Go wild at the magical lantern festival with larger-than-life glowing animals lighting the way. Stroll through the zoo spotting illuminated elephants, giraffes, lions and crocodiles and then take a ride on their Express Train through the Winter Wonderland. It's definitely an unforgettable experience for all the family!
If glistening lights are your thing, then definitely make time to complete the Illuminate SF Festival of Light trail, marvel at Macy's holiday window and enjoy the swirling colors of the PIER 39 Christmas tree.
5. Enjoy the Broadwalk Winter Wonderland, San Francisco
Spend a fun filled afternoon at the Winter Wonderland enjoying delicious treats, exciting rides, classic holiday movies and, of course, more dazzling lights every where you turn. If that wasn't enough, make sure you take in the breathtaking beach views with a hot drink to keep you warm. There's so much to do you won't want to leave!
6. Attend a Traditional Christmas Service, Redwood City
Why not throw some old school Christmas into your Bay Area winter break with a Christmas Eve. Several churches around Redwood City are hosting services on the 12/23 and 12/24 including Trinity Episcopal Church and Echo Church in Sunnyvale. You can get tickets for their service online but we're sure other local Churches in Redwood City will be hosting holiday services like midnight mass.
7. Get Lost in Magowan's Infinite Mirror Maze, San Francisco
Step inside the endless rows of glowing arches and get ready to lose track of time as you wander (or run around after your preschooler) through the psychedelic maze. Perfect for all the family, you'll enjoy the challenge to escape as the 70 mirrors and fluorescent lights try to disorient you. It's a great and low cost way to spend the afternoon and children under 5 enter for free! But remember to keep your littles ones close as you enter the maze!
8. Make the World Famous Dandelion Hot Chocolate at Home
Get the whipped cream out and quench your cocoa addition – it's time to make the perfect holiday hot chocolate at home. If you're at home this holiday season, you can bring this Bay Area favorite home with this recipe from Dandelion Chocolate. Your little ones will love this sugary treat and making it with them will be food fun!
Even better, their stores are closed during the holidays so your home is the only place to get this great hot chocolate.
We hope you enjoy your winter break and we look forward to seeing you back at Kids Konnect in the New Year!