5 Ways To Include American Indian Perspectives Into Your Thanksgiving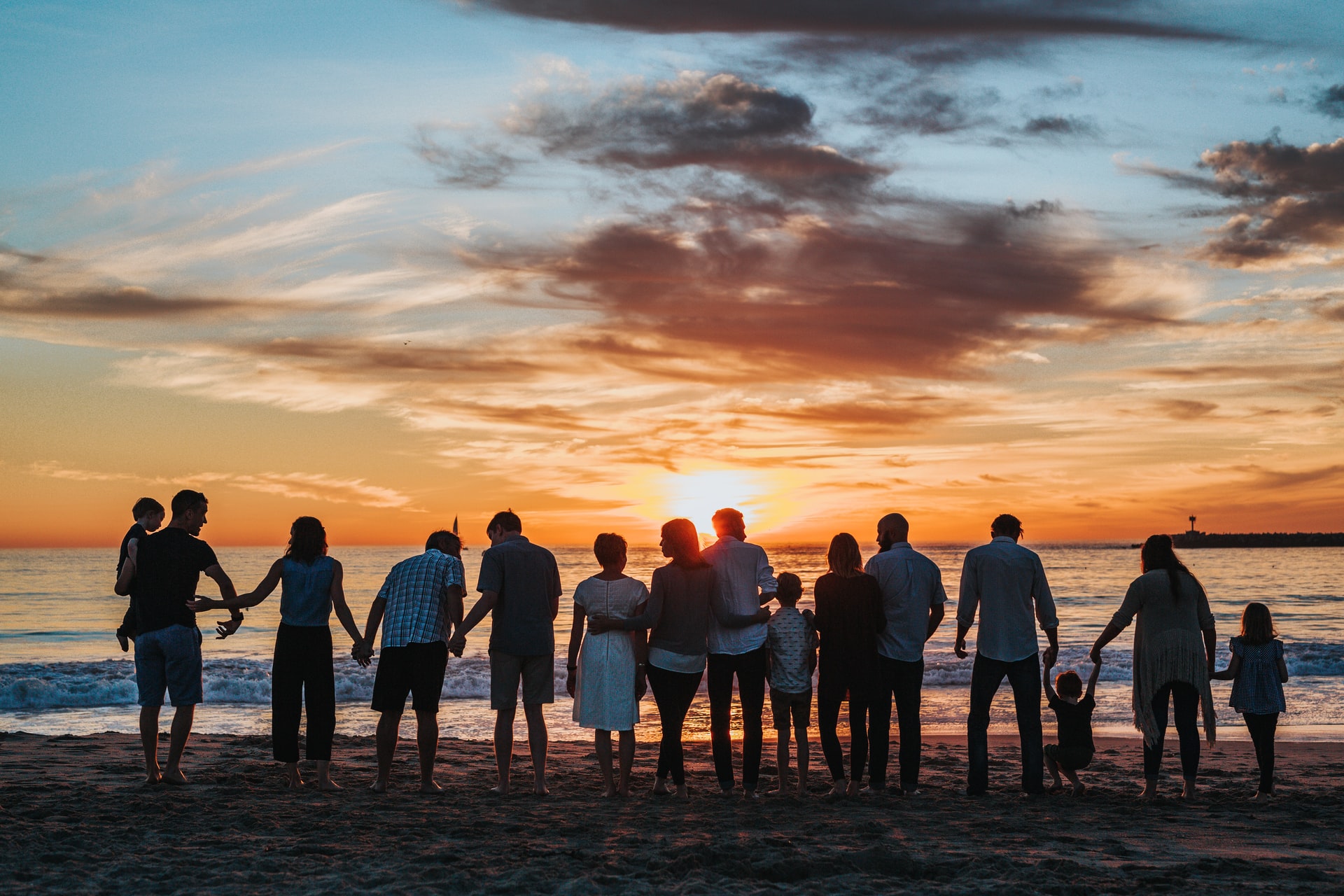 As we enter the holiday season, it's time to reflect on how we've found 2021 and to give back to the local communities.
Over the next two months, we will celebrate Thanksgiving, Hanukkah, Christmas and Kwanzaa. At Kids Konnect, we believe it's very important that we share and teach the celebrations of cultures that are not our own. We also want to educate our communities about the stories behind the holiday traditions.
The first holiday most Americans will be celebrating is Thanksgiving. On November 25th, families will gather, some for the first time in almost 2 years, to celebrate when the English and Wampanoag American Indians shared a harvest feast in 1621.
While we celebrate this holiday, it cannot escape the shadow of what followed the event. For many American Indians, the holiday is a reminder of the genocide of the indigenous people, theft of land and constant assault on indigenous culture.
Kids Konnect celebrates Indigenous Peoples Heritage Month throughout November, and this is why we think we need to include American Indian perspectives in our Thanksgiving celebrations.
We understand this can be difficult when you have young children, but as we see and learn every day, your children are smart and switched on. We think they can handle learning about this topic. This is why we've put together 5 tips on how you can incorporate American Indian perspectives into your celebrations.
What You Should Know About the First Thanksgiving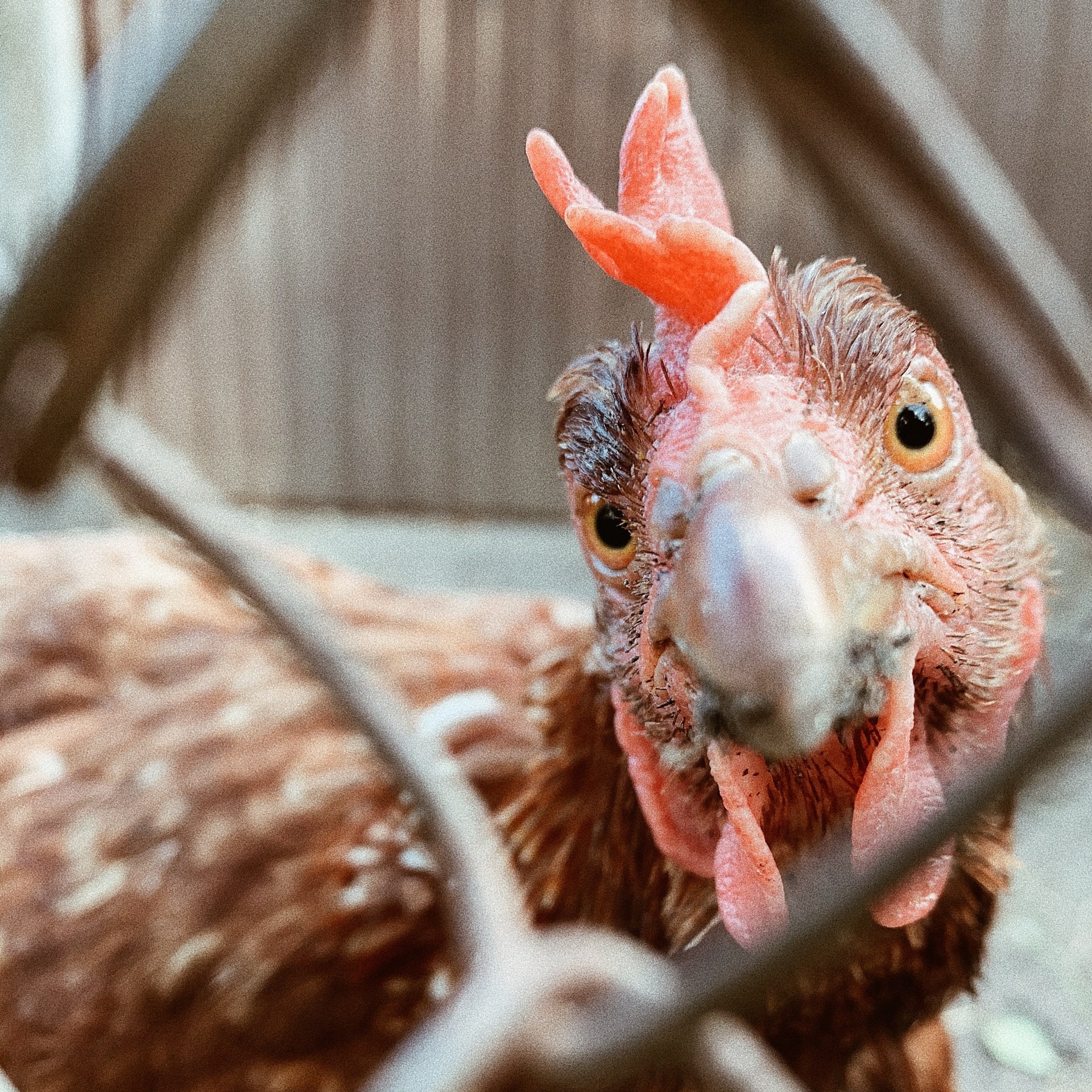 The first Thanksgiving is traditionally portrayed as a friendly harvest feast between the English and the Wampanoag Peoples.
This is a myth.
In reality, the feast lasted 3 days and was about forming political alliances, diplomacy and a pursuit of peace.
The Wampanoag had a long history of dealing with the other American Indian tribes. When the English arrived from Plymouth, the Wampanoag often shared their land, food and knowledge of the environment with the separatists. In fact, there would have been no food to harvest and eat at the feast without the Wampanoag.
However, after the feast, the English continued to attack and encroach on Wampanoag land despite agreements. This accelerated devastating changes to American Indian cultures, and this happened across the country.
The National Museum of the American Indian at the Smithsonian has many resources available to help you learn about American Indians including some helpful FAQs.
Important Things to Remember
Before you start teaching your little one about the role of Indigenous Americans in Thanksgiving, you should know about the important ground rules.
Include accurate details

Be tribally specific

Practice cultural sensitivity when teaching about Thanksgiving
These rules are important because they will enable you to respect American Indian wishes and make your lessons inclusive! They will also help your little one develop positive, tolerant attitudes.
1) Make Corn Necklaces
Thanksgiving with little ones can be stressful. You've got to cook a turkey, lay the table and entertain your aunt – having children present might add to the stress! You need to keep them entertained.
One of the best, inexpensive ways to entertain your children and teach them about American Indian culture is to make corn necklaces.
This is a great alternative to the culturally inappropriate paper feather headdresses.
The video above, from the Smithsonian, is a step-by-step guide you can follow.
The activity highlights the importance of corn to Indigenous Americans and their contributions to the cultivation of corn and wider agriculture.
This activity also taps into wider learning objectives and links to science, math, social studies and art as your preschooler can learn about American Indian culture, agriculture and craftsmanship.
Corn was part of the first Thanksgiving meal. Traditional Indigenous American farming tell us that squash and beans were also likely part of that 1621 meal too.
Which leads us nicely onto…
2) Cook a Three Sisters Stew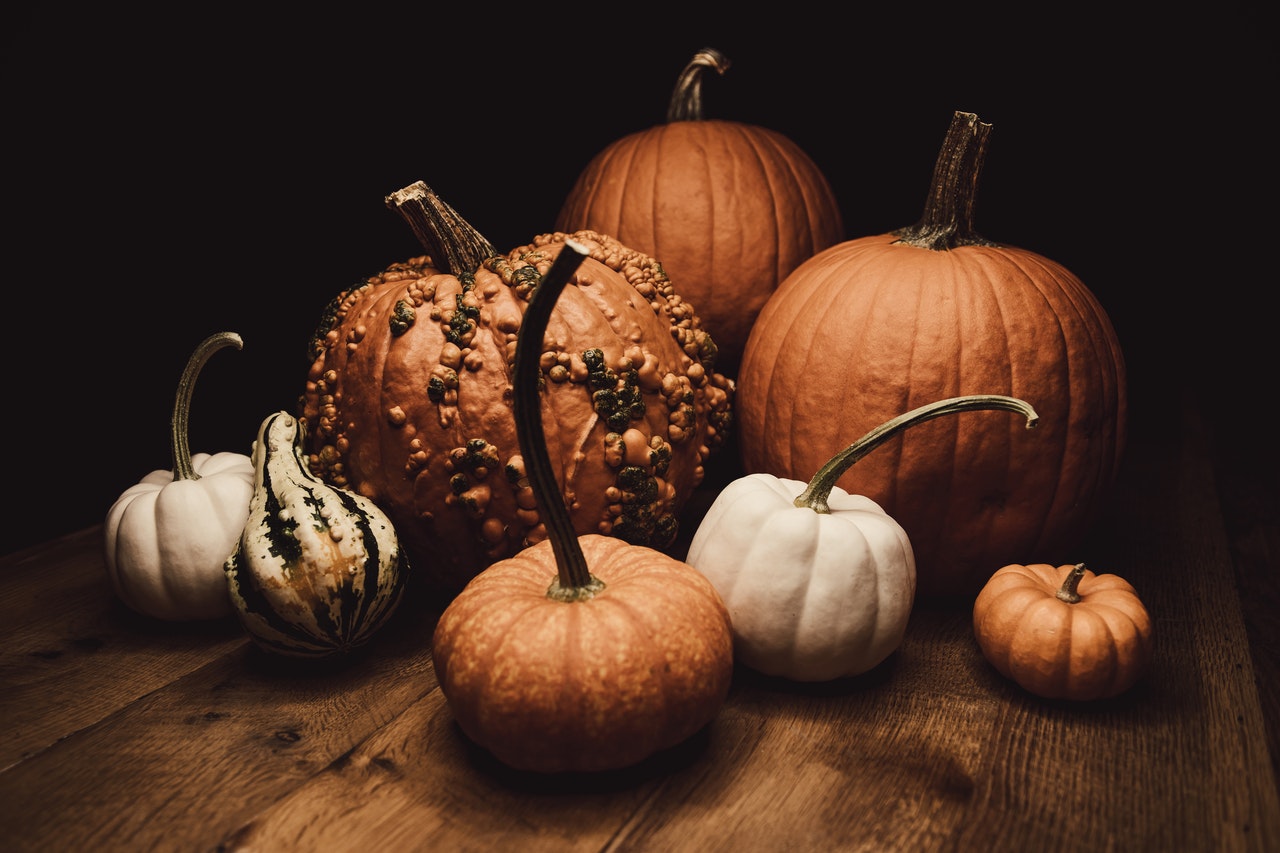 ACTIVITY REQUIRES CONSTANT SUPERVISION
If there is one thing children love to do, it is pretending to be adults. Instead of banishing them from the kitchen this Thanksgiving, let them join in and help make a Three Sisters Stew.
Game, like Turkey or Duck, has had a place on the Thanksgiving table since 1621. But some foods predate Game.
Squash, Corn and Beans aka The Three Sisters were grown on the Great Plains before the arrival of the English.
American. Indians called the three foods "sisters" because the foods thrived when cultivated together.
The Three Sisters Stew is a perfect side dish to the turkey or as the main element of your feast.
There are multiple recipes online and the Three Sisters Stew can be adapted to cater to vegetarians or vegans.
Here are a collection of recipes Kids Konnect loves:
While cooking the stew, encourage your children to ask questions about the ingredients and their relationship to Indigenous Americans. As cooking includes sharp knives and hot water, please make sure your children are safe and monitor their activity.
3) Craft a Paper Mache Wickiup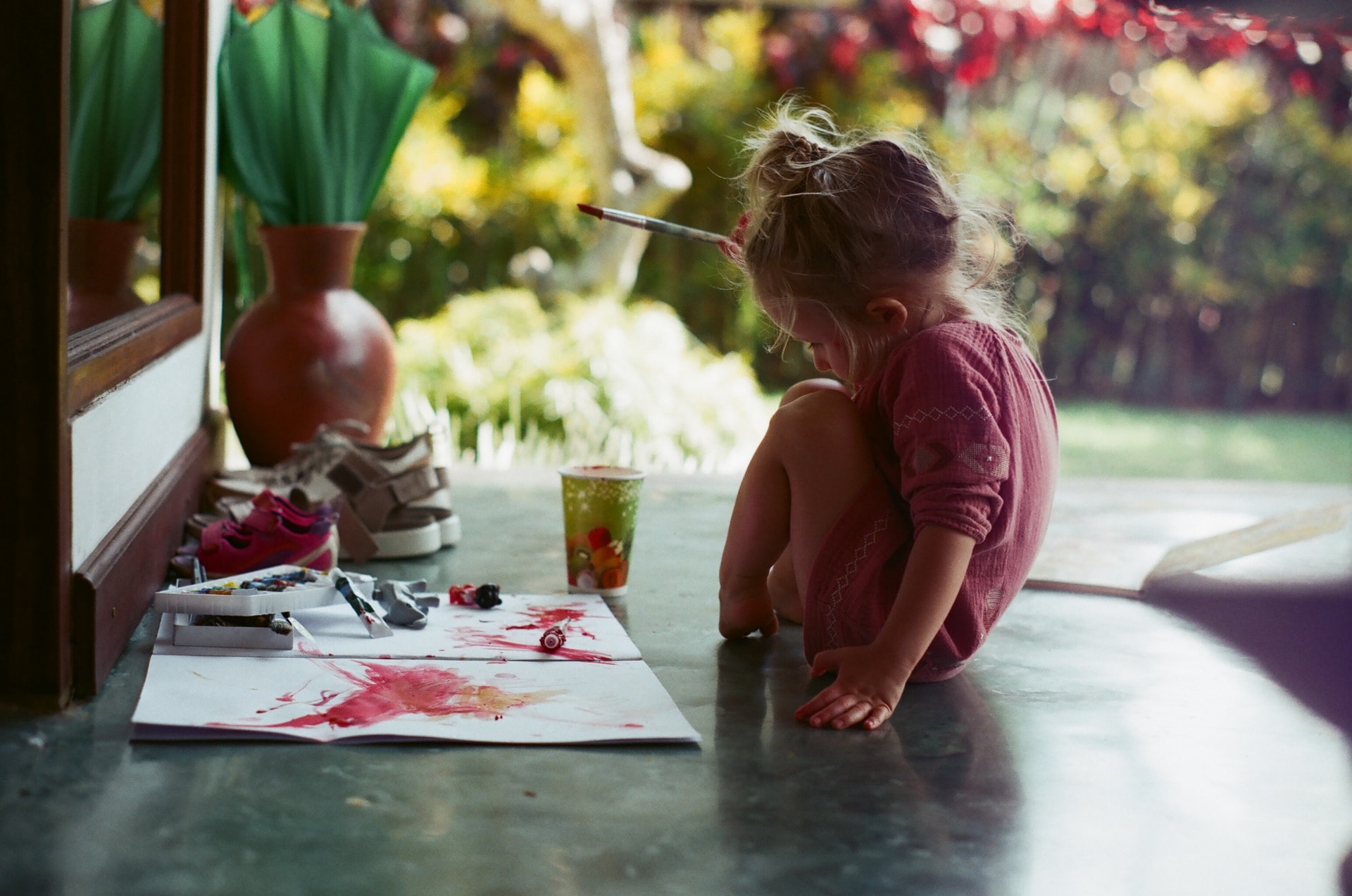 The Wampanoag nation who took part in the first Thanksgiving lived in wickiups.
This is an easy and fun activity for children in pre-k and up that involves getting messy and learning.
Here's what you need:
Thin cardboard (cereal boxes)

Brown construction paper

Liquid glue

Paintbrush

Stapler

Shallow dish
You can follow these steps to make your paper mache wickiup.
A wickiup is a semi-permanent dwelling of many nomadic Indigenous Americans tribes as it enabled them to move around the plains. While crafting your wickiup, talk to your little ones about why many Amercian Indians were primarily nomadic and how wickiups helped them live their lifestyle.
A wickiup is also commonly known as a wigwam. However, wigwam has fallen out of favor with American Indians and wickiup is the preferred term.
4) Be Specific When Telling The Story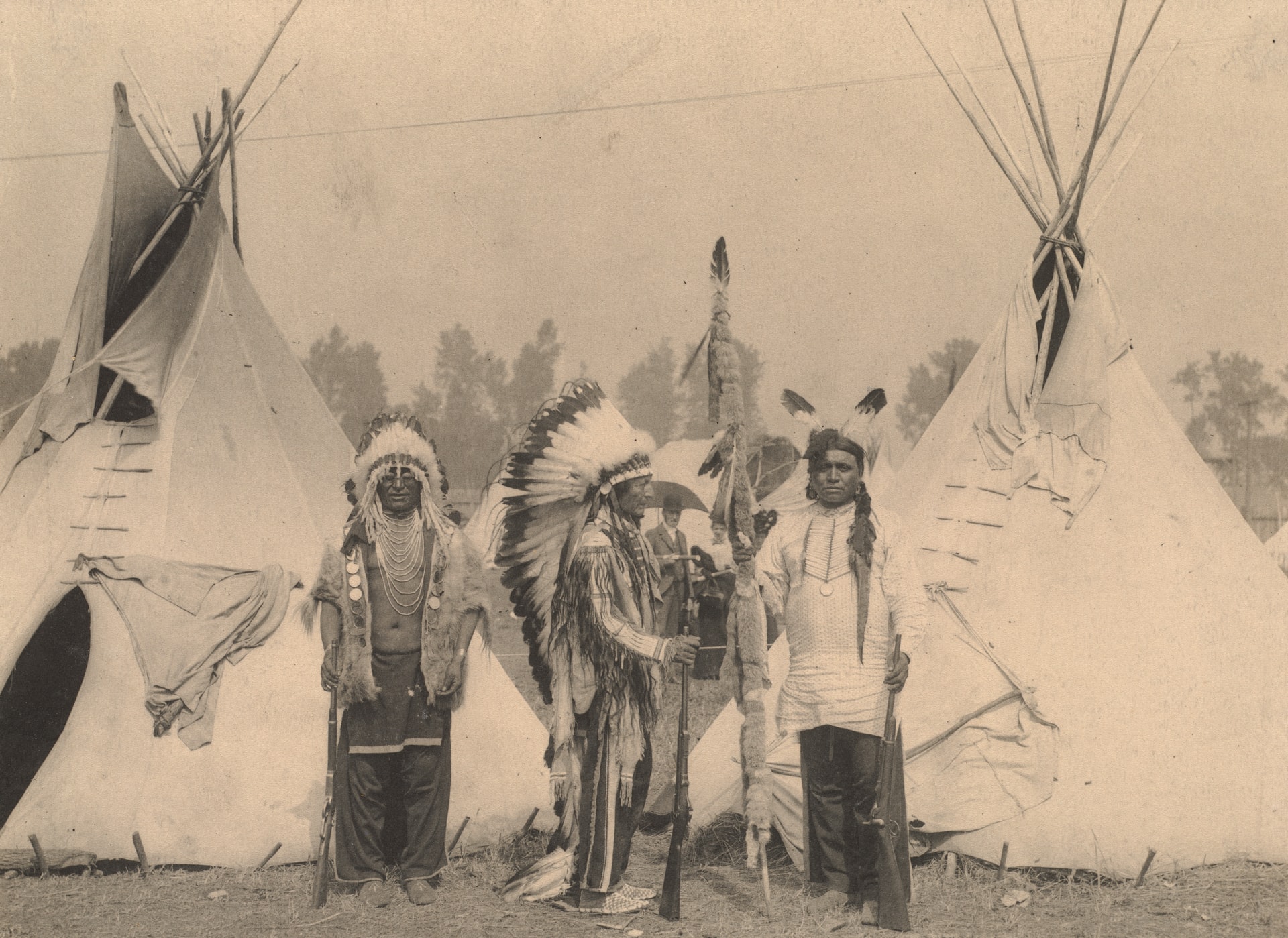 (The above picture is of the Sioux tribe, not the Wampanoag)
When telling the story of Thanksgiving, you should be culturally specific when referencing Wampanoag and the English.
Instead of saying "Indians" or "Pilgrims", you should say Wampanoag and the English or Separatists.
As responsible educators and parents, we need to encourage our students and family to use accurate and accepted terms.
5) Read Some Native American Children's Books
We know that Kids Konnect parents love to read to their children. So, when it comes to bed time or reading time, include books by Indigenous American authors.
Many books about Thanksgiving are written by white authors, and while they have good intentions, their books still contain microaggressions.
This article has 6 books written by Indigenous American authors.
The book We Are Grateful: Otsaliheliga by Traci Sorell (Cherokee) and Frané Lessac focuses on giving thanks. The Cherokee new year starts in Autumn and the story shows how Cherokee people celebrate the passing of the seasons.
The book is sprinkled with Cherokee vocabulary (pronunciation guide at the end of the book) and shows how children in the Cherokee community pass on skills and teach other children. You can hear how Cherokee words are pronounced in these audio clips.
Count to five in the Wampanoag Language
| | |
| --- | --- |
| English | Wampanoag |
| One | Aquit |
| Two | Nees |
| Three | Nis |
| Four | Yoaw |
| Five | Abbona |
Book a tour of your local Kids Konnect
Kids Konnect values an inclusive, tolerant and accurate education when teaching our young students about other cultures and the holidays. We use a play-based curriculum to teach our students and encourage them to learn how they want to learn.
If this sounds like an education you value, you can book a tour of your nearest Bay Area school here.